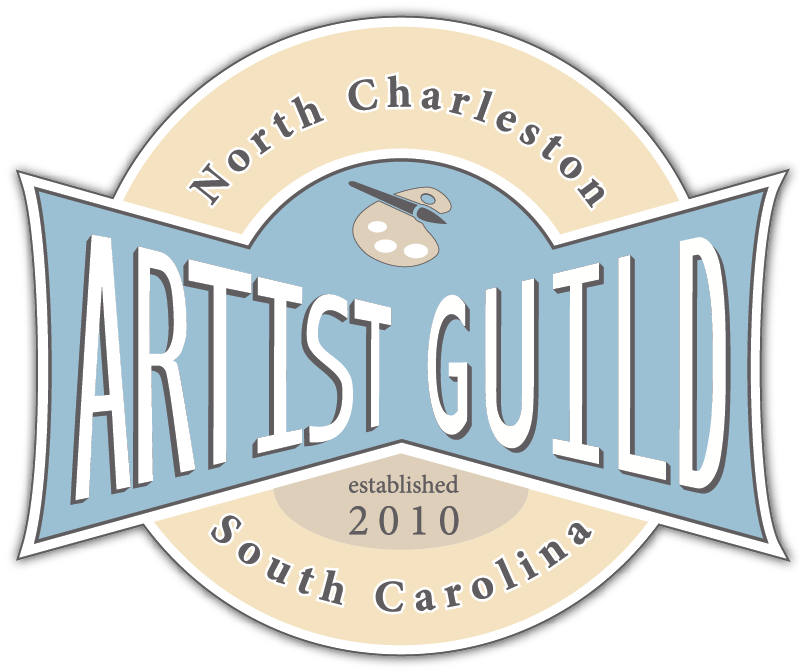 Join the North Charleston Artist Guild!
The North Charleston Artist Guild is always ready to accept new members!  If you are an artist or an art supporter, this is your chance to join the guild which operates out of the Park Circle community.  The North Charleston Artist Guild works in conjunction with The Cultural Arts Department of North Charleston and helps to promote the entire arts community in North Charleston.  If you want to check out what goes on during a meeting, feel free to sit in as the meetings are free and are open to the public.  Meetings typically feature a guest speaker and an opportunity to showcase your own work to share and discuss your process.  Past speakers have included Johnny Battles from Sweeteeth Chocolate and Olivia Pool, owner of the Art Mag.  The meetings are a good opportunity to connect with other artists, promote your work, and learn from others on how it's possible to make a living from your art!
Meetings are typically held on the 4th Tuesday of every month at 6:00pm at the Olde North Charleston Meeting Place (1077 East Montague Ave. North Charleston, SC 29405).  For information on upcoming meetings and a list of guest speakers, visit the North Charleston Artist Guild website here.
If you're ready to become a member then what are you waiting for?  Sign up now!   All you have to do is download and complete this Membership Form and mail it to them.
Dues are $35 yearly (cash only) and renew each January.