Paddock and Whisky Park Circle
Park Circle's newest gathering spot is Paddock and Whisky. Already a James Island favorite, this recent addition to the neighbourhood brings a more refined bar atmosphere highlighted by a large selection of rotating rare bourbons and whiskies.
You might think that bourbons and whiskies are just for evening visits, which P&D definitely can accommodate with the ability to stay open until 2 am, but did you know that you can also visit for lunch? I ordered the Fried Chicken Sandwich featuring a Buttermilk fried thigh, EVO baked sesame bun, Duke's Mayo, Spiced Honey and a Bonfire Bourbon Hot Dill Pickle. You can check out the Park Circle lunch menu here.
I know when I enjoy a bourbon or whisky, they somehow always taste better sitting with friends around a booth shaped like this…
Or surrounded by friends in a private tasting room that used to be a bank vault!
You can book your own private tasting party or event by contacting Paddock & Whisky directly via email at: heavy@paddockandwhisky.com. Talk to Mark, tell him I sent you.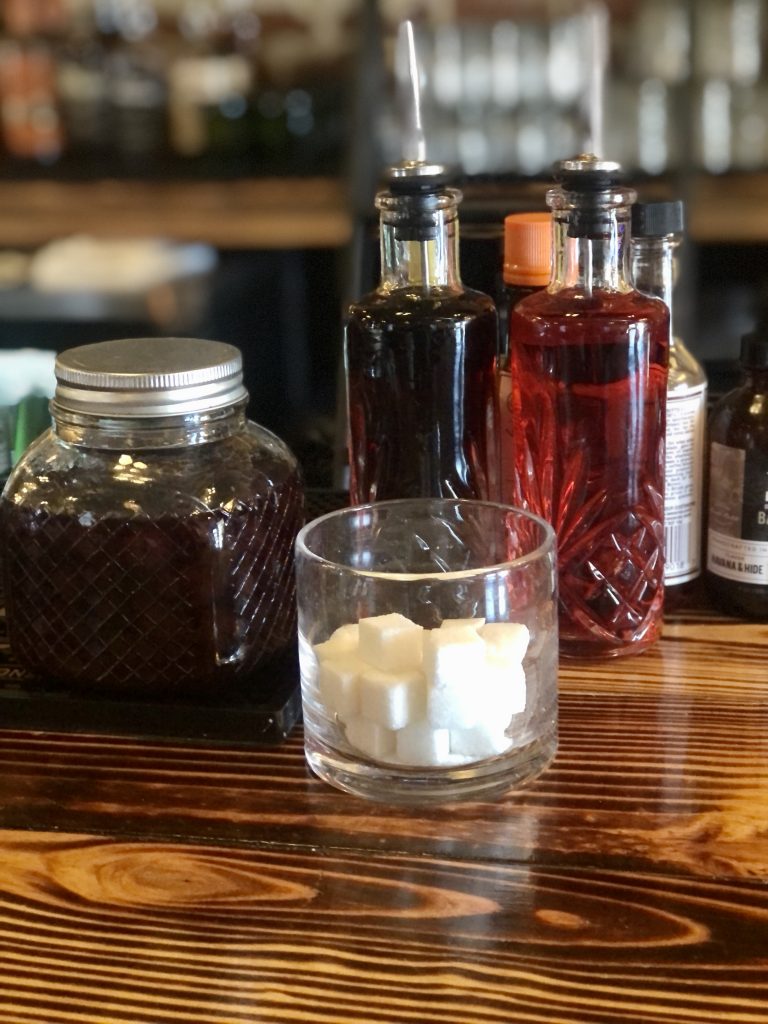 It's not all just about bourbon and whisky at Paddock and Whisky, there's so much more to enjoy.
Check out their extensive cocktail menu here. 
Or enjoy an amazing date night with dinner and late-night menu options featuring things like broiled oysters, local paddock ceviche or their New York Strip. See the full menu here.

Happy Hour
Happy Hour at Paddock and Whisky is from 4 to 7 pm, 7 days a week and features the following specials:
$1 off all domestic beer
$1 off all well liquors and well bourbons
$1 off all house wine
Paddock and Whisky Park Circle