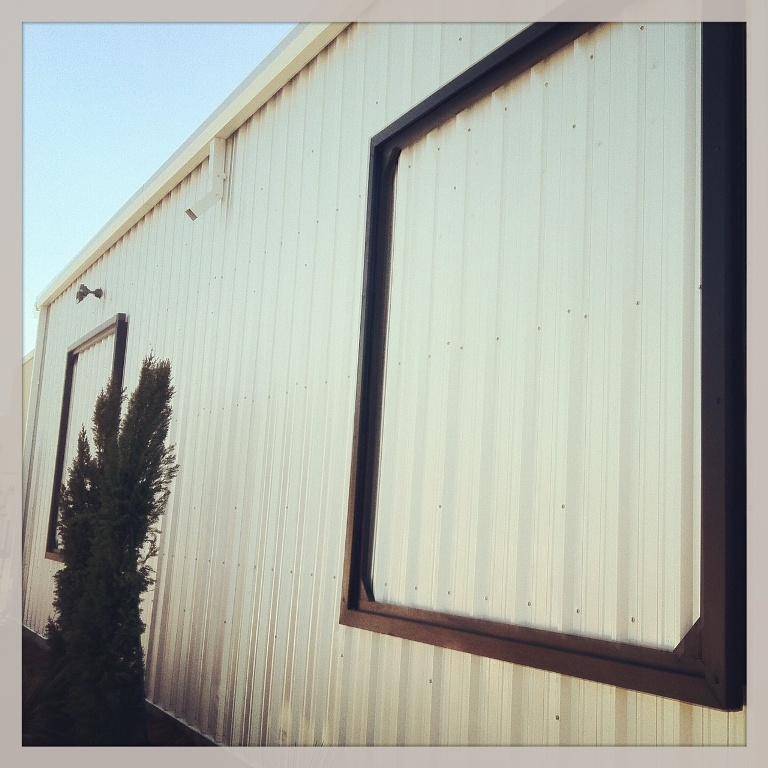 Mural Competition Open to Lowcountry Visual Artists
Get out your paintbrushes!  Half-Moon Outfitters are partnering with the City of North Charleston Cultural Arts Department to host a public mural competition that will add exterior art to  their new building addition in Park Circle.  The mural competition awards winners with one of three 8′ x 8′ spots (two pictured above) to display their art for the public to see.
Visual artists 18 and up and encouraged to submit proposals for the art installation.  For details on the application process, click here.  The deadline to submit your proposal is Friday, April 19 at 5:00pm.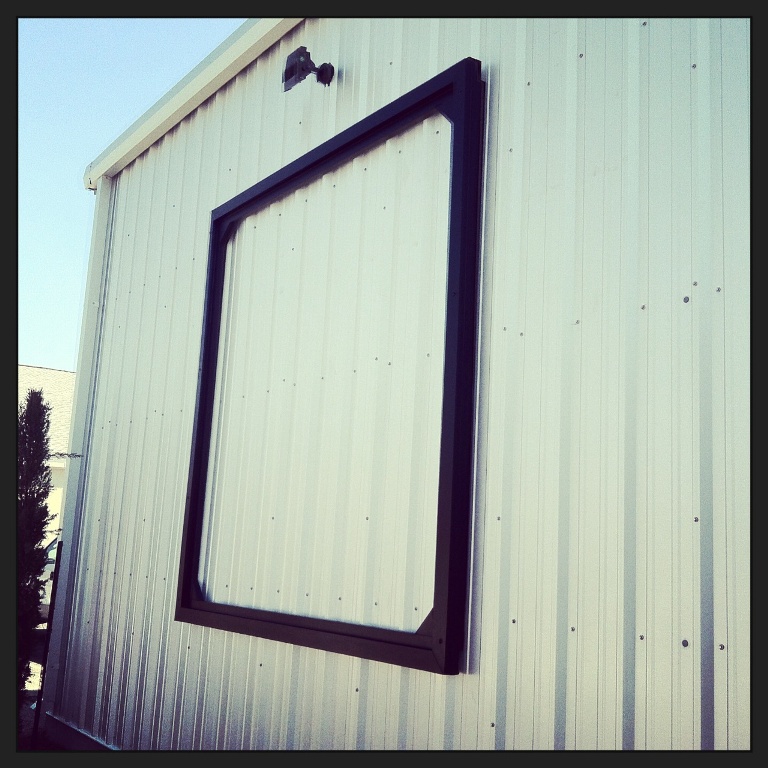 It is good to see the business sector and the city working together to bring creativity to the streets of Park Circle.  The big reveal of the chosen artists and their pieces will be during the 2013 North Charleston Arts Festival Art Walk, which is scheduled for May 8, from 5:00-8:00pm.  Be sure to mark that date on your calendar as you, the public will have a hand in determining the 1st, 2nd and 3rd place winner!  So now that you have this information, the only thing left to do is create!  Who knows…in just two months time, your art could be hanging above!
For more information, contact AnneTrabue W. Nelson at 843-740-5852 or anelson@northcharleston.org. For more information about Half-Moon Outfitters, visit www.halfmoonoutfitters.com. To learn more about other programs and artist opportunities offered by the City of North Charleston Cultural Arts Department, visit http://bit.ly/culturala