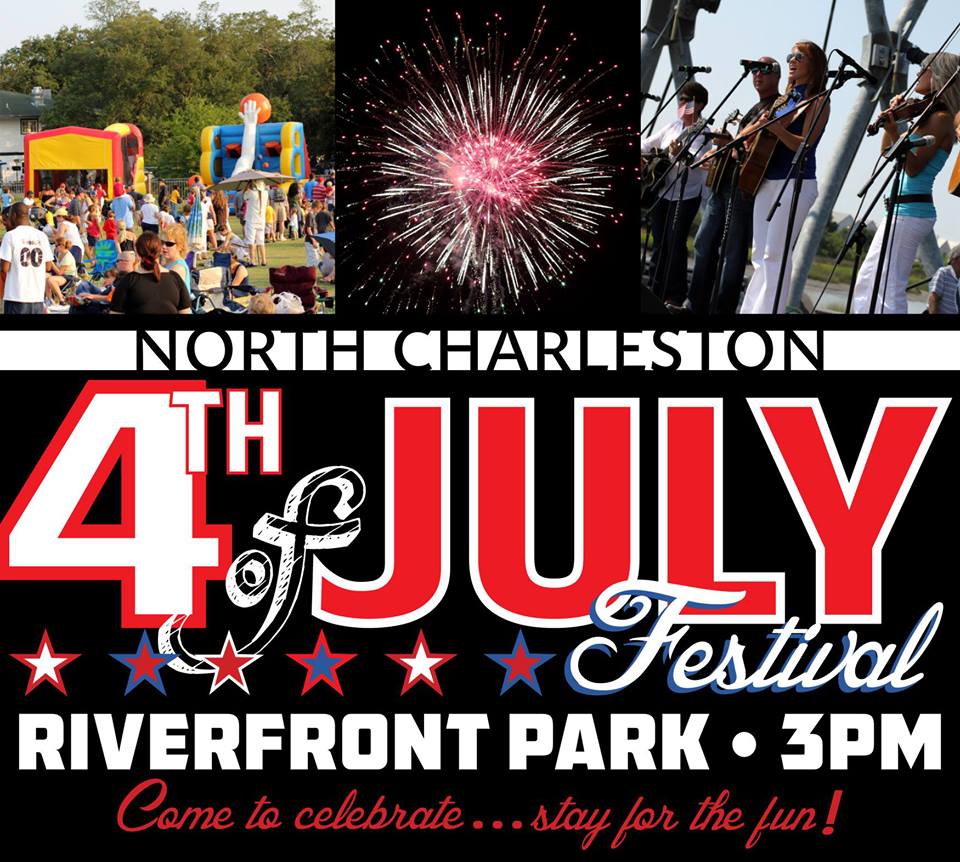 North Charleston 4th of July Festival 2013
4th of July is quickly approaching and that can only mean one thing…The North Charleston 4th of July Festival at Riverfront Park! This yearly tradition is set to take over Riverfront Park on Thursday, July 4 from 3:00pm – 10:00pm. Be there to witness the largest fireworks show in the lowcountry and most probably the biggest one in the state of South Carolina. The best part about this festival is that it is absolutely FREE! That includes parking and admission, although I would suggest biking there if you live close enough.
Things to keep in mind if you do decide to go:
You can bring blankets and lawn chairs as there is no seating provided.  There will be food vendors on site as well as activities for the kids, including jump castles, games, a sandbox, and more!
Directions:
Riverfront Park is located on the former Charleston Naval Base, easily accessible from I-526 and I-26. Enter the former Charleston Naval Base by the McMillan Avenue or Virginia Avenue gate and turn onto Hobson Avenue. Riverfront Park signs are visible for easy to follow directions. All parking is free and shuttles will be available for the convenience of guests.
Schedule of Events
3:00 pm – Festivities Begin
3:00 pm – 4:00 pm – Island Trio
4:15 pm – 5:30 pm – Calvin Taylor Band
5:45 pm – 7:30 pm – Plane Jane
7:45 pm – 9:15 pm – Blue Dogs featuring Skylar Laine (from American Idol)
9:15 pm – 9:45 pm – Show of fireworks over the Cooper River by Zambelli Fireworks International with music performed by North Charleston Pops