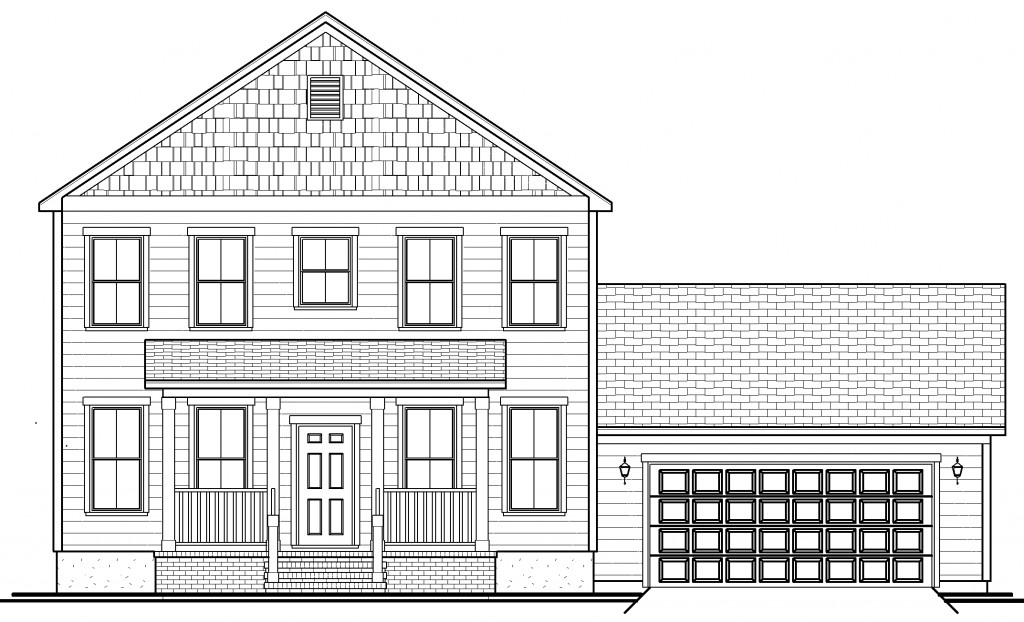 New Home Construction Buying Tips
If you're the kind of person who enjoys spending Saturday afternoons visiting new home subdivisions and walking through model homes, then this article is for you! Before you walk into your next model home, let me give you a few tips to help you avoid pitfalls that might arise during the buying process. Like the old NBC slogan, "The More you Know!" the following New Home Construction Buying Tips can save you a lot of headaches and heartache.
Whenever I take a client to a new home subdivision these are the things I always look for in order to make sure that my client is treated fairly and gets the best possible deal they can. Remember, it does not cost you anything to have a buyers agent like me help you before you walk into that new home subdivision. If the sales agent is looking out for the builders interests, who is looking out for yours? Are you ready to be more informed? Let's go!
1) The model home looks great doesn't it?  That's because it was built with all the bells and whistles  you can get!  Just remember when you walk into the model home at new home subdivisions, 70% of all the items you see are upgrades.  Ask the on-site agent to give you a list of the all the "Standards" you would get if you bought a similar home.
2) A lot of new home subdivisions will advertise incentives like paying your closing costs, but one question that you will want to ask them is, "What items are not included in your closing costs?" Typically, builders will not include the following items with their closing costs: Appraisal, HOA dues, Credit report, and Deed Stamps. Of those 4 items, the one that is negotiable is Deed Stamps.
What are Deed Stamps? Deed Stamps are a deed recording fee. It is a "fee that is charged to enter into the public record the deed and documents relative to the transfer of title to a piece of property". Deed stamps are typically paid by the seller at closing, in the amount of $3.70 per $1,000 of real estate sold. So if you sell a $300K house, you owe $1,110 in deed stamps. Imagine having an extra $1,110 in your pocket after buying a home. That's a nice couch!
3) If the home is located in a subdivision that has an Home Owners Association, then be on the look-out for something they call "Capital Contribution" or "Transfer Fees" – These are basically a "buy-in" into the neighborhood. Find out exactly how much it is!
4) You are entitled to have a home inspection prior to closing on your new home. My advice…Pay for a home inspection and make sure to schedule it during the pre-drywall period so the inspector can see everything! Even though the house is being built "To code", there might be items that are missed. Better safe than sorry.
5) Builders will require your clients to use their mortgage co if you want Closing Costs paid. This can be negotiated.
6) Using a builders attorney is tricky, they are being paid to represent the seller only. As a buyer, you can hire your own to represent your interests.
7) Builders retain the right to place a driveway, garage, easement, mailbox and can manipulate the floor plan anyway they would like. If you fall in love with a particular lot, you might want to ask the on-site agent if your chosen lot requires any mandates like those mentioned above.
8) Warranties. Ask the on-site agent if the home warranty company they use is local or national? Either of them can go out of business at any time, but a national one is less likely. The most popular national home warranty is a "Builders 2-10 Home warranty". It's also one of the best. Another question you can ask the agent is details on how you would proceed if you had a warranty claim. It's better to know this information ahead of time so that you are not surprised later on.
9) Ask about the Final Walk-Through. Buyers can schedule a final walk-through prior to closing on the home. During this time you want to put in writing anything and everything you want repaired.
Builders typically allow up to 3 inspections during the building process prior to closing and 1 inspection after closing.
a) If home is NOT built, you will have a pre-construction inspection. where ypu want cable, lights, phone jacks.
b) Pre-drywall Inspection: check outlets, placement of items – lights, vents, cable
c) Final Walk-Through: This is where you need to review the home with the builder for any repairs, etc.
d) Warranty: 45 days after move-in
10) Watch for tricky wording, especially when it comes to appraisals and what happens if your home appraises for less than your purchase price. Here's an example from a recent contract regarding a VA appraisal.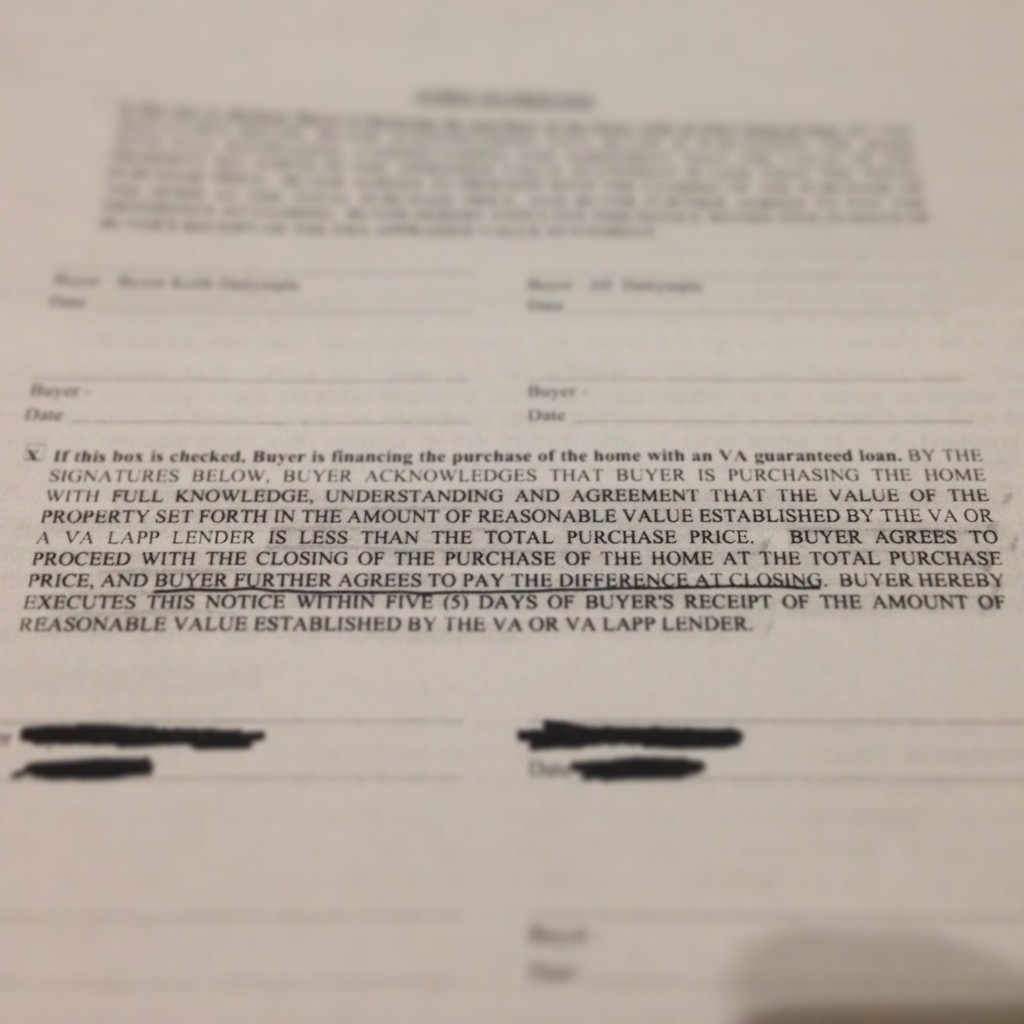 Imagine having a home appraise for $20,000 less than what you agreed to with the selling agent.  If you signed this contract, then you would be responsible for paying the difference!
11) GET EVERYTHING IN WRITING! Don't just trust that the builder will give you a free fence or fireplace. Make sure those items are put in writing, then have them sign it!
As you can see there are plenty of things that you should be aware about when going through the New Home Construction Process. The items I listed above are just some of the things you should look out for, but there are much, much more!  You are welcome to go through the new home buying process yourself and that's why I wrote this, but if you don't want to worry about it, just give me a call and let me worry for you!  As always, if you have any questions, or if I can assist you in any way, just give me a call today at (843) 714-3855.