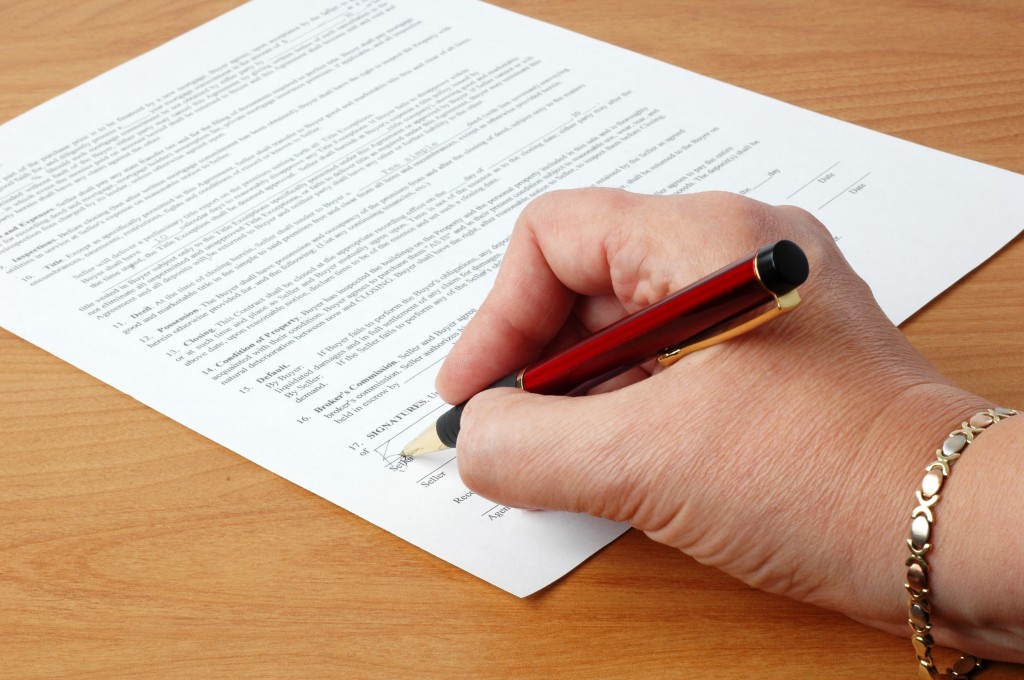 Real Estate Closing Process Explained, Charleston, SC
So you've made it to the closing. Hopefully after reading this article you'll have a better understanding of the closing process to help you remain calm and not freak out when the closing attorney puts a stack of paperwork in front of you to sign.
This week I will be involved in a couple of closings, so I thought, what better time to explain the Closing Process! Also known as the "Settlement" in other parts of the country.  The "Closing" is just a term used in the Real Estate industry as the process of transferring the title of a property to the buyer and also providing the lender with a mortgage (also known as a "Deed of Trust") from the buyer/borrower.
If you are a buyer at the closing table, then you and the sellers are there to sign papers that will officially transfer ownership of the property to you and seal the deal. Before you sign you will want to make sure that all the numbers are correct and no mistakes have been made, like accidentally adding $100,000 to the sales price of a home (Believe me, it's probably happened before!). You'll want to look over things like your homeowners insurance, mortgage insurance, home appraisal, flood certification (if required), inspection reports (pest and home), proof of title search, your good faith estimate from your lender and of course, the contract itself. The reason you want to look over those items is to make sure that everything is in order because the closing is your last opportunity to make any last-minute changes.
In a couple of days I will be attending a closing with my client, but before we can do that, we have scheduled a final walk-through inspection of the home in order to make sure that the condition of the home is in tip top shape and everything is working order.  If there are problems we want to make sure that we notify the seller to ask them to cover the costs of repair or we can ask to delay the closing until the repairs are made.  You just want to make sure that the condition of the home is the same as how you observed it when you first saw it (if you're buying a re-sale home) or is in move-in condition (if it's a brand new home).
Once you get past that and it's time to go sign the paperwork you will most likely visit a closing attorney's office in South Carolina.
At closing you will be do two main things:
Sign legal documents as well as Pay closing costs.
When you sign legal documents, these are primarily the agreement between you and the seller in regards to ownership, as well as documents between you and your lender that pertain to your mortgage.  A little hint…take your time when signing these documents. I encourage you to read them.  It's your closing so make sure you are totally comfortable with what you're signing and do not be afraid to ask questions!
The closing process requires you to look over and sign some closing documents. Included in that is a main document called a HUD-1 Settlement Statement. The HUD-1 is a detailed list of all costs related to the sale of the home. Typically, you and I will receive a copy of the HUD-1 statement prior to closing so we can look it over and make sure that everything is correct. This is an important document because it lists everything that you and the seller are paying for. You just want to make sure that everything the seller agreed to pay for is included in the HUD-1 and vice versa.
The second document of importance is the Mortgage note.  This document is your promise to the lender that you will repay the mortgage. It will show you the full amortization schedule and how many payments you will be making during the course of your loan.  The mortgage note also lets you know what the lender can do if you fail to make your payments (Usually, this is when someone at the closing table will make a joke about giving up a first born or signing their life away).
If you have closing costs to pay (Fees typically attached to borrowers who obtain a mortgage), then you will pay them at the closing. Most buyers will bring a cashiers check or will wire money directly to the closing attorney. Make sure to contact your lender to get the exact amount that you will need at closing. Just to be absolutely sure, make sure to bring a personal check with you just in case there is a slight variation.
In the room with you will be me (buyers agent), the closing attorney, the home seller, and sometimes the lender will come by as well. I'm there to make sure that you are completely aware of what you're signing, the closing attorney is there to make sure all the legal documents are signed, but is also available to answer any questions you might have, and your lender is there to provide you with loan support. The home seller is there to sign seller paperwork and ultimately to hand you your keys to your new home!
Once you get the keys, it's done! You will be the proud new owner of a new home! See, it wasn't that hard.