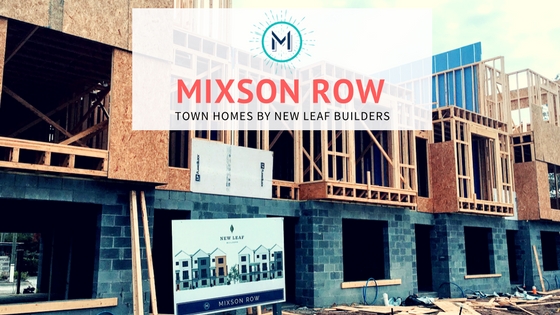 Mixson Row – Townhomes by New Leaf Builders
Construction has been steady at the Mixson development in Park Circle and one of the projects that caught my eye was the row of townhomes currently under construction conveniently located beside the Mixson Bath and Racquet Club. When I say convenient, I mean, literally steps from your door. You could get home from work at 5, and then play Bocce Ball, Badminton, or take a dip in the Mixson pool at 5:01pm, O.K….5:05pm, if you decide to change your clothes.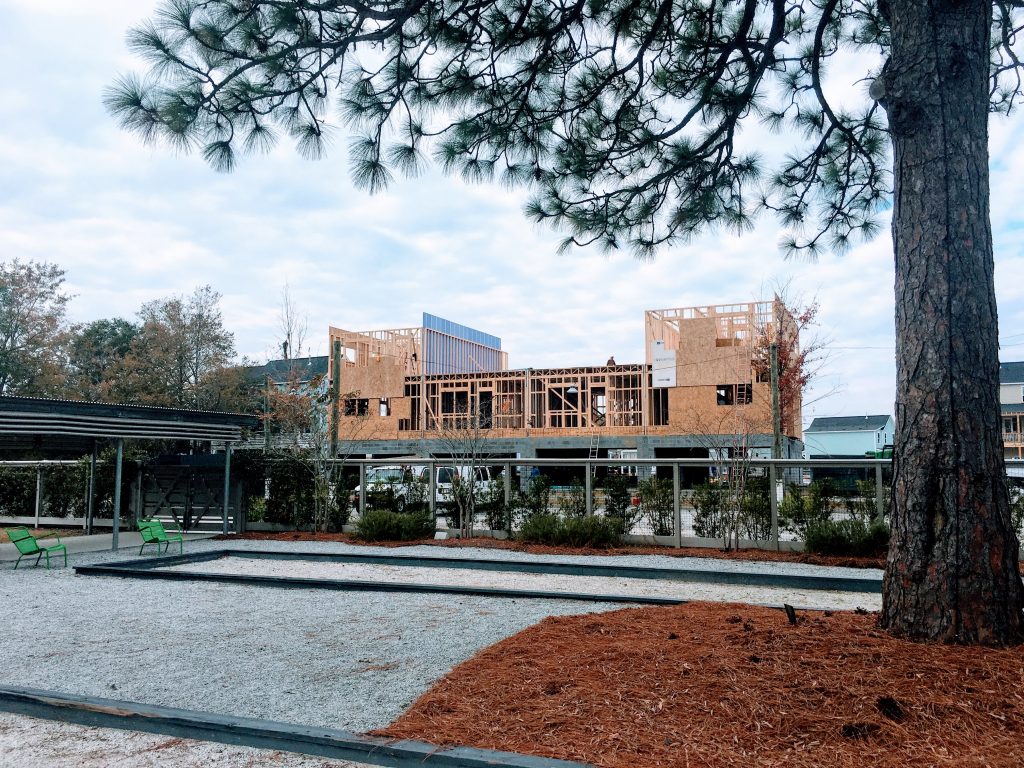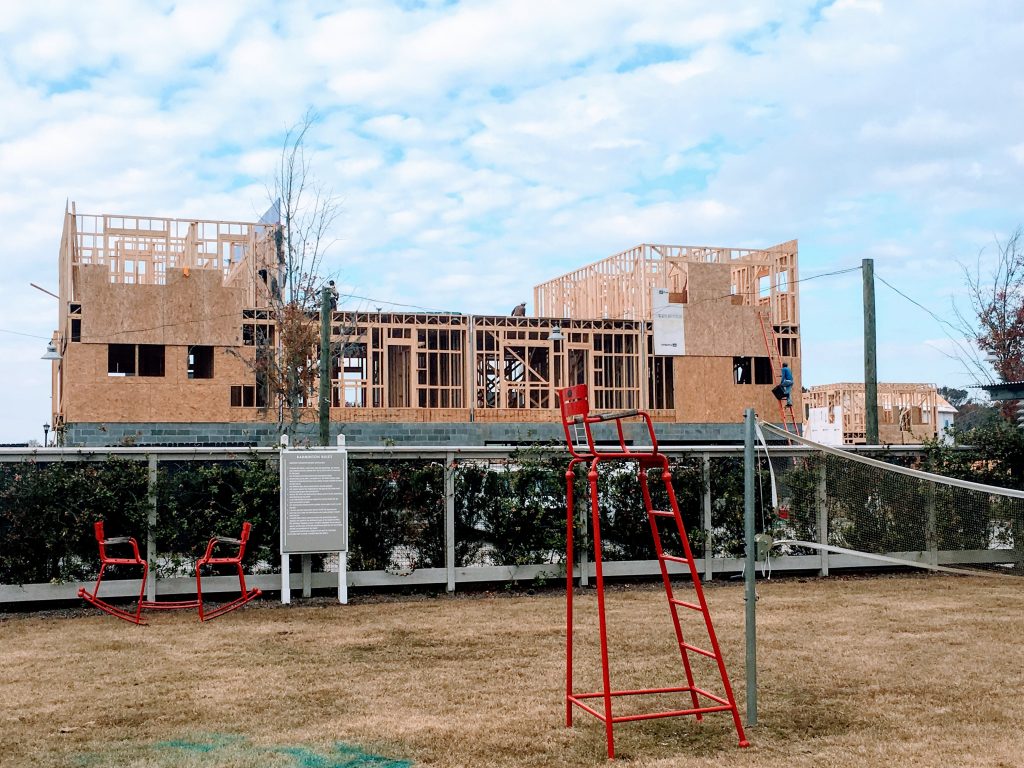 The thing is, if that's what you're into, then this is the perfect place for you.   The "Mixson Life" is a life comprised of easy access to everything one could want.  If you're hungry, you can visit the Mixson Grille, if you're thirsty, why not stop by the Mixson Market for some wine on tap, if you just want to chill out, just walk down the street and sit in one of the Adirondack chairs at Montague Park.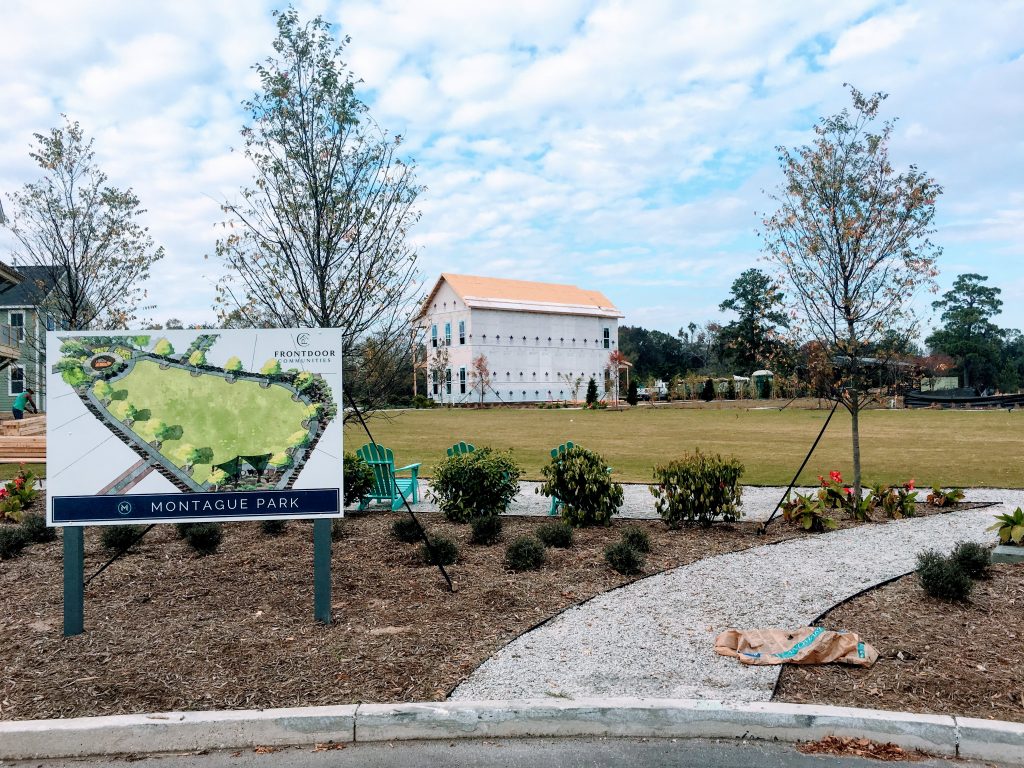 Everything is there for you.  The only thing that's missing is you!
"Mixson Row," is a row of 7 townhomes being built by New Leaf Builders.  New Leaf recently sold out of single family homes in the nearby Oak Terrace Preserve community in Park Circle and this townhome project is their introduction into the Mixson community.  Of the 7 units, 4 are currently under construction and one interior unit has already sold, which leaves 2 end units and an interior unit currently available for purchase.   Prices for 3 bedroom interior units start at $309,900, with 4 bedroom end units going as high as $347,490.  Check out the standard features of these units.
INCENTIVES:
At the moment, New Leaf is offering $2,500 flex cash to buyers who go under contract before 2017 ends.  That's $2,500 to use as you wish!  You can maybe use it for an upgrade, or perhaps towards the price of the home?  Who knows, that's why it's flex cash, because it's flexible.  New Leaf is also currently offering up to $3,000 towards your closing costs if you use their preferred lender and attorney, so that's also something good.
Disclaimer:  Full Disclosure.  I do not work for New Leaf Builders.  I am just a Realtor who lives and breathes Park Circle and when I see things that I think you should know about, I write about them!  I want to provide you the most information so you can make an informed decision on what to buy and where you want to live.  Got it!  Good.  So anyways…if you're interested in finding out more about these townhomes and want to use me as your buyers agent to help you negotiate with the builder, just call me at (843) 714-3855 or email me!
Sorry we are experiencing system issues. Please try again.