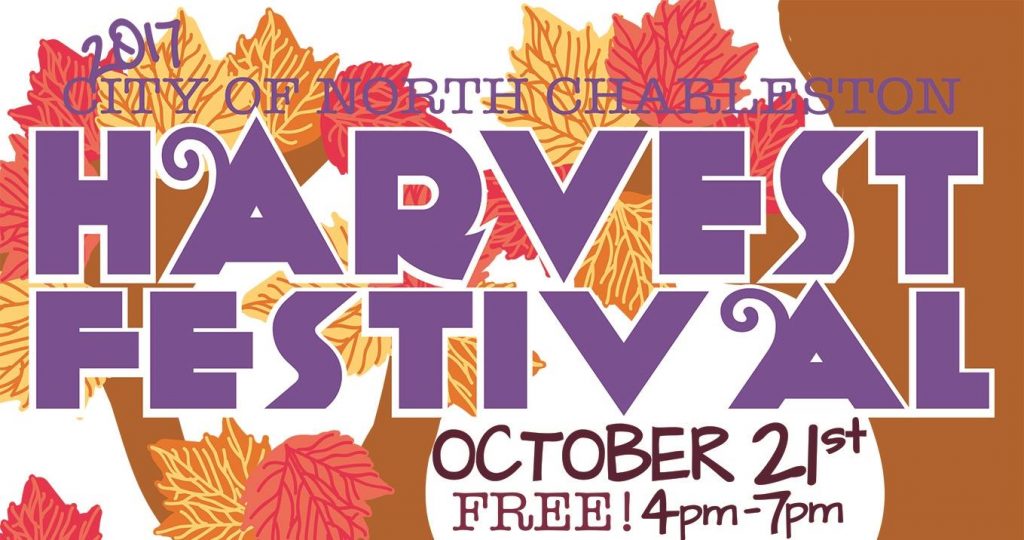 Harvest Festival 2017 – City of North Charleston
The 5th annual Harvest Festival is upon us and the City of North Charleston has put out all the stops to make sure that this event keeps getting better and better! On Saturday, October 21st, East Montague will be pedestrian friendly (no cars) between Jenkins Ave. and Virginia Ave. starting at 2pm. The actual event will be from 4pm to 7pm and it's FREE for everyone!
Some of the can't miss fall activities include:
Trick-or-treating for the kids (12 & under) sponsored by the Olde Village merchants. Don't worry about bringing a trick or treat bag as treat bags will be provided by the City of North Charleston Cultural Arts Department. Make sure you bring the kids and get there between 4pm and 6pm to participate, but I would try to get there earlier because it only goes until supplies last!
The North Charleston Artist Guild will have an artist market with member booths as well as other local artists and makers.
My favorite thing about the fest is the Mechanical bull. Try to stay on for 8 seconds without getting bucked off. It's harder than it sounds.
If you haven't purchased your pumpkin yet, don't worry because there will be a Cash only pop-up pumpkin patch where you can buy and decorate on-site!
Of course, I can't forget about the food and the LIVE Music! Look out for vendors like Big Daddy's Pork Skins, King of Pops, and TNT Kettle Korn. Eat and dance to music by Minimum Wage and Mark Schuler.
See you there!