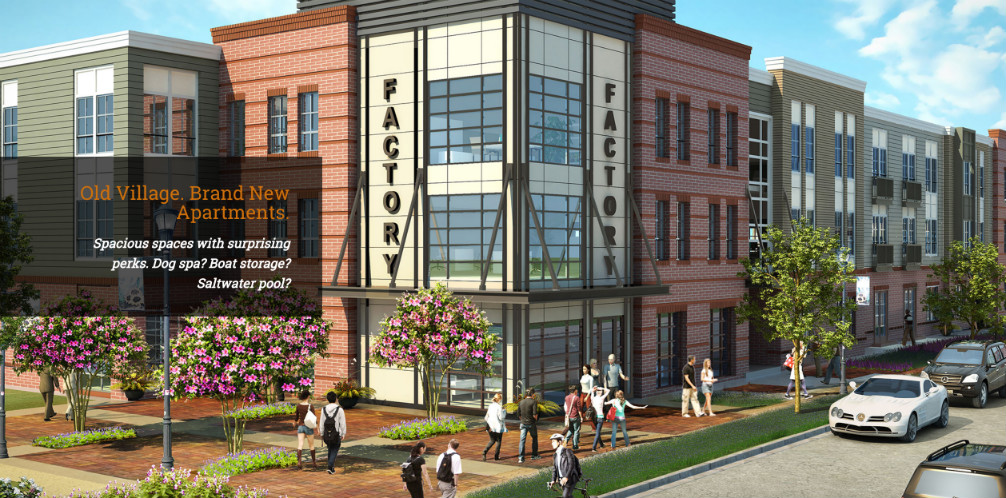 Factory at Garco Park Apartments – NOW Pre-leasing for January 2017
The Factory at Garco Park is now pre-leasing! If you have driven along Chateau Ave. heading towards the business district in Park Circle, you may have noticed all the new buildings being built. These buildings are the newest apartments for those looking to experience the Park Circle lifestyle! Located within walking distance of all the shops and restaurants along East Montague in the historic district of Park Circle, the Factory at Garco Park is the perfect location for those who enjoy being close to the action. If you are interested in checking out what they have to offer, visit their website here, or give them a call to set up an appointment at (843) 408-3520 or info@factoryatgarco.com.
The Factory at Garco will offer 1, 2, or 3 bedroom floor plans, gourmet kitchens with granite countertops, a saltwater pool, 24 hour fitness center, a dog park, and a washer/dryer in every unit! The building opens January 2017, so if you're interested, contact them today!