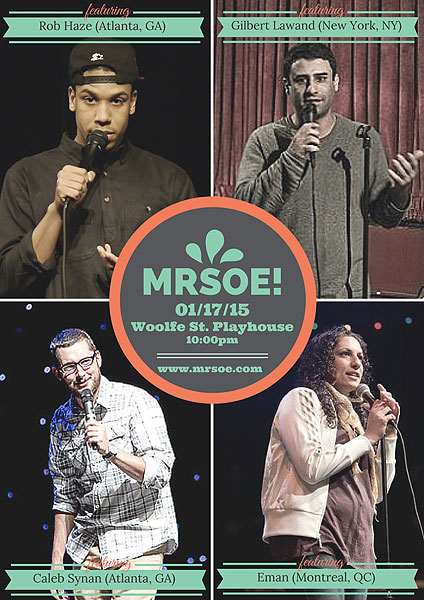 Charleston Comedy Festival 2015
The 12th annual Charleston Comedy Festival is here and once again, I will be involved in helping to bring laughter to the Holy City! As some of my clients already know during the daytime my job is to help clients buy and sell homes, but at night, I moonlight as a comedy producer, bringing the funny to audiences nationwide!
The Charleston Comedy Festival, which runs from January 14 to 17, 2015 will be one of the best events of the year! On Saturday, January 17, I will be hosting and producing a show that I created called MRSOE! (The Most RACES Show on Earth!) which features the funniest multicultural comedians from across North America! This will be our fourth time performing during the Charleston Comedy Festival and we have been lucky enough to sell out each show! If you are interested in going, check out the links below:
MRSOE! @ The Charleston Comedy Festival
Date: Saturday, January 17, 2015
Time: 10:00pm
Place: Woolfe St. Playhouse (34 Woolfe St. Charleston, SC 29403)
Tickets: $15
For more info and tickets, click here.