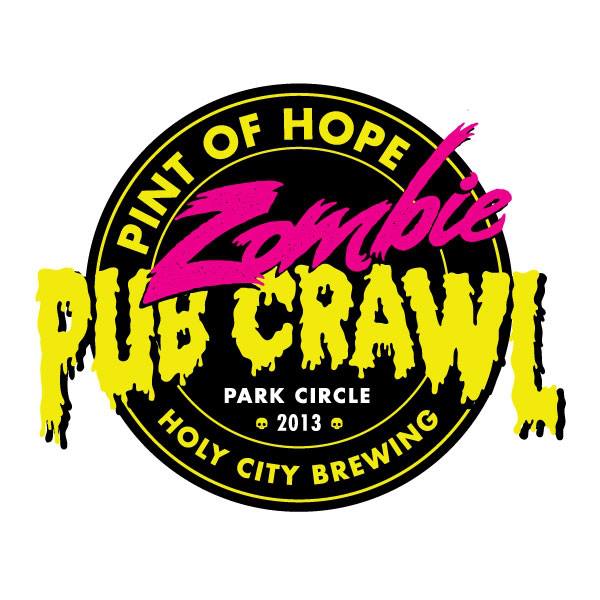 3rd Annual "Pint of Hope" Zombie Pub Crawl – Park Circle
Beer and Zombies. What a perfect combination! The 3rd Annual "Pint of Hope" Zombie Pub Crawl is taking place on the streets of Park Circle and will be crawling through the following Park Circle Bars and restaurants:
The Barbeque Joint
Cork Neighborhood Bistro
DIG in the Park
EVO
Fratello's
Madra Rua Irish Pub
The Mill
Sesame Burgers and Beer
The Sparrow
Join in on the fun on Saturday, October 5th from 5pm to 11pm and make sure to come dressed in your best tattered clothing! The Zombie Pub Crawl is part of a fundraising effort put together by the Holy City Brewing Company and will benefit the Lowcountry AIDS Services. At each bar and restaurant you will find discounted Holy City brews and appearances by Walking Dead Zombies. Live music will be provided by DJ Big Hair Dave at the afterparty at DIG in the Park from 9pm to 11pm. If that's not enough to entice you to come, then there's also a chance to win a private tasting session for you and 9 friends at Holy City Brewing!
All proceeds from this event will benefit the Lowcountry AIDS Services and you can also donate to their cause by letting Professional MAC make-up artists apply stuff to your face that will make you look zombie-riffic, and all for $10!
For more information on this event, check out the Zombie Pub Crawl facebook event page.