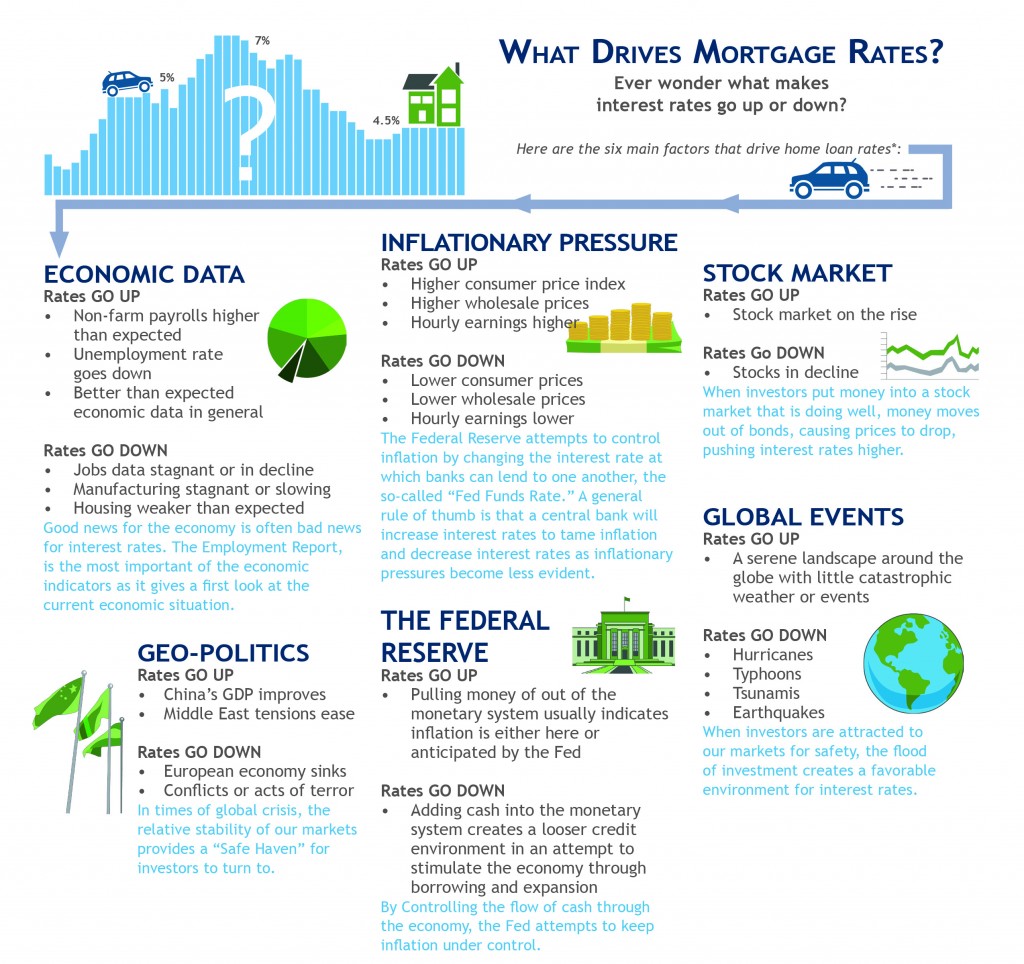 What Drives Mortgage Rates?
Ever wonder what makes interest rates go up or down? Here's a handy little infographic that should help you navigate your way around the interesting world of interest rates!
The six main factors that drive home loan rates are:
1) Economic Data
2) Inflationary Pressure
3) Stock Market
4) Geo-Politics
5) The Federal Reserve
6) Global Events
Knowledge is power, and the more you know, the more confident you can be! Hopefully this helps you the next time you think about buying a home or refinancing your mortgage!