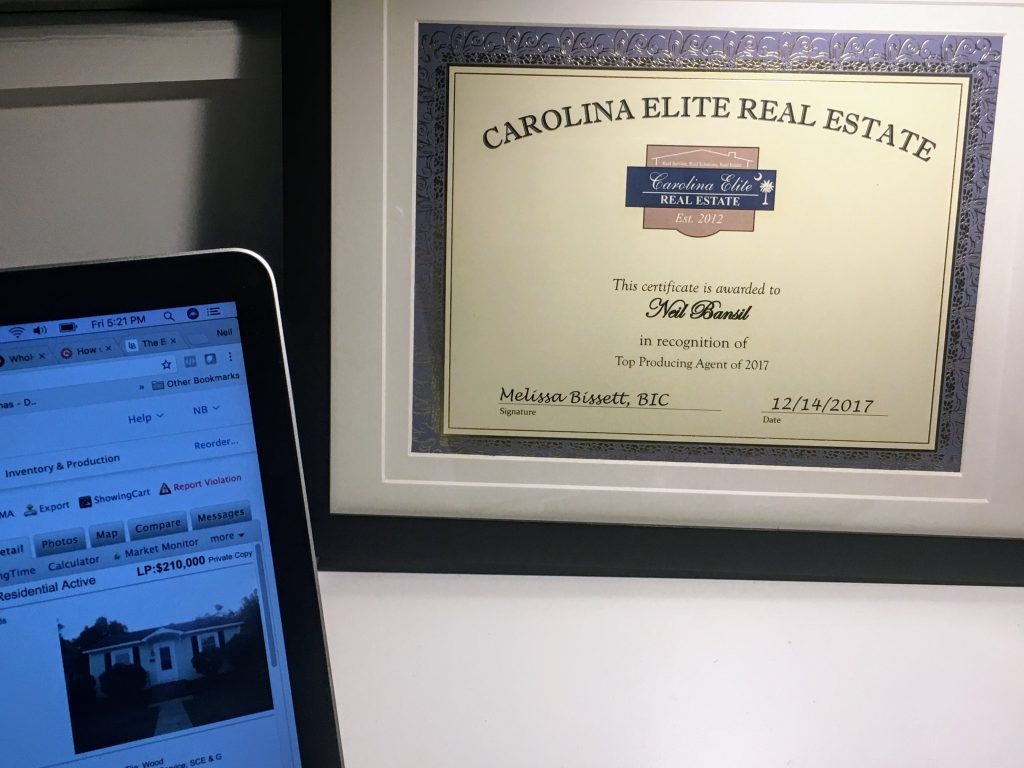 Top Producing Agent 2017 – Carolina Elite Real Estate
I prefer to stay humble, but sometimes you just have to acknowledge when you do something well! My office held their annual holiday party and I was one of the fortunate agents to be recognized as one of the top producing agents in our company for 2017! Out of the 150+ Realtors in our agency, I ended up as the second highest producing agent at our brokerage and I couldn't have done it without my clients and the people at Carolina Elite Real Estate!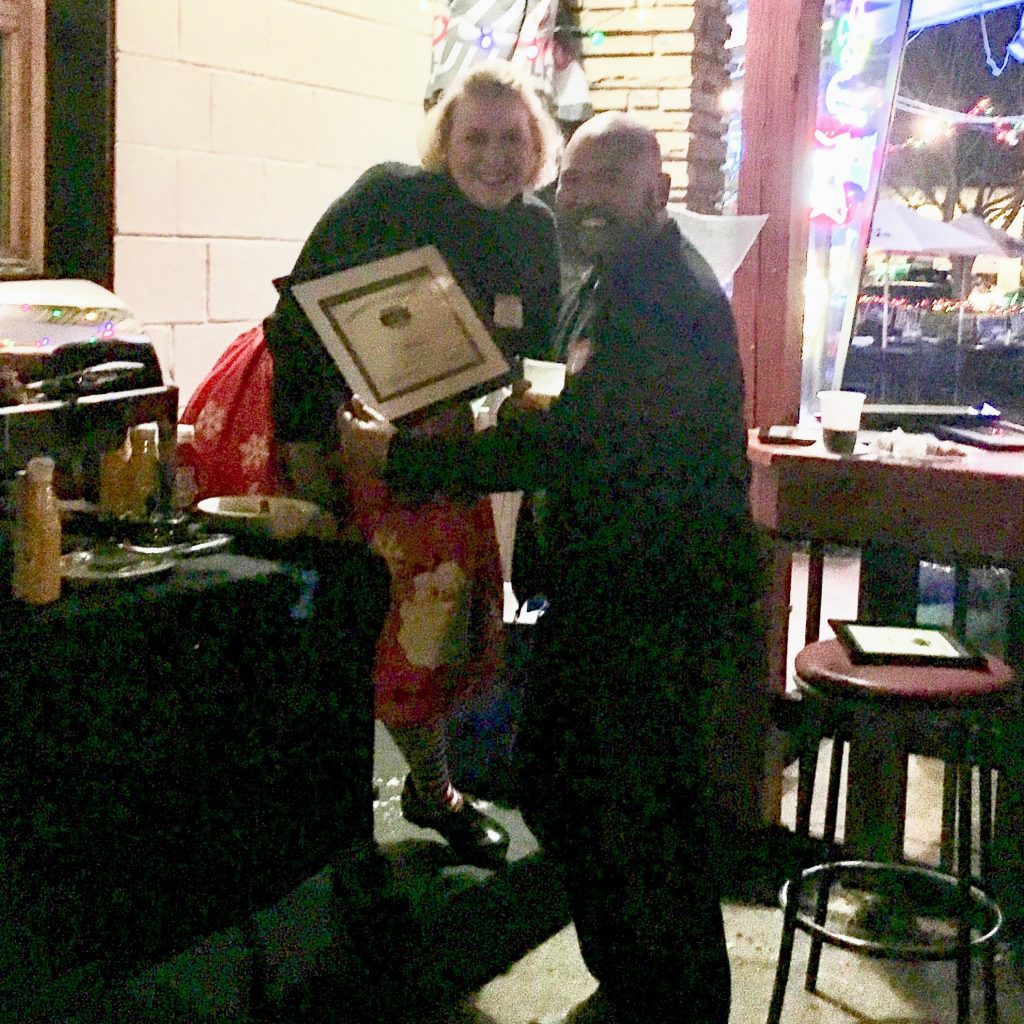 Here I am with my broker-in-charge, Melissa Bissett who taught me almost everything I know (I know the photo is grainy.  It was dark outside…I didn't use a flash…You would think being second in the office I could afford a better camera!).  I am grateful that I get to work in an agency that feels more like family than just co-workers. From Melissa to her husband Gary Bissett (also a broker!), to Patty, Angie, and all the admin staff, they have seen me grow as an agent from the beginning.
I began my real estate career in 2012, with next to nothing, and I distinctly remember going into Melissa's office 3 months into starting my career and saying that I think I needed to get a part-time job because money was getting tight. Melissa said if I did that, I should just quit being a Realtor then and there because I would never make it. Thankfully, I held out, kept coming back to the office, worked desk duty, showed other agents open houses and made it a mission to know everyone in my neighborhood of Park Circle, and 5 years later, here I am. 2nd in the office (1st in Park Circle!).
But, I realize that I would never have earned this honor without my clients. I just want to thank each and every one of you who trusted me to be their Realtor and have continued to show trust in me by referring me to their friends and family. I pride myself on being honest, caring, loyal and always having my clients back, because I know that's how I would want to be treated.
Thank you all for a successful 2017, and I look forward to serving you in 2018 and beyond!