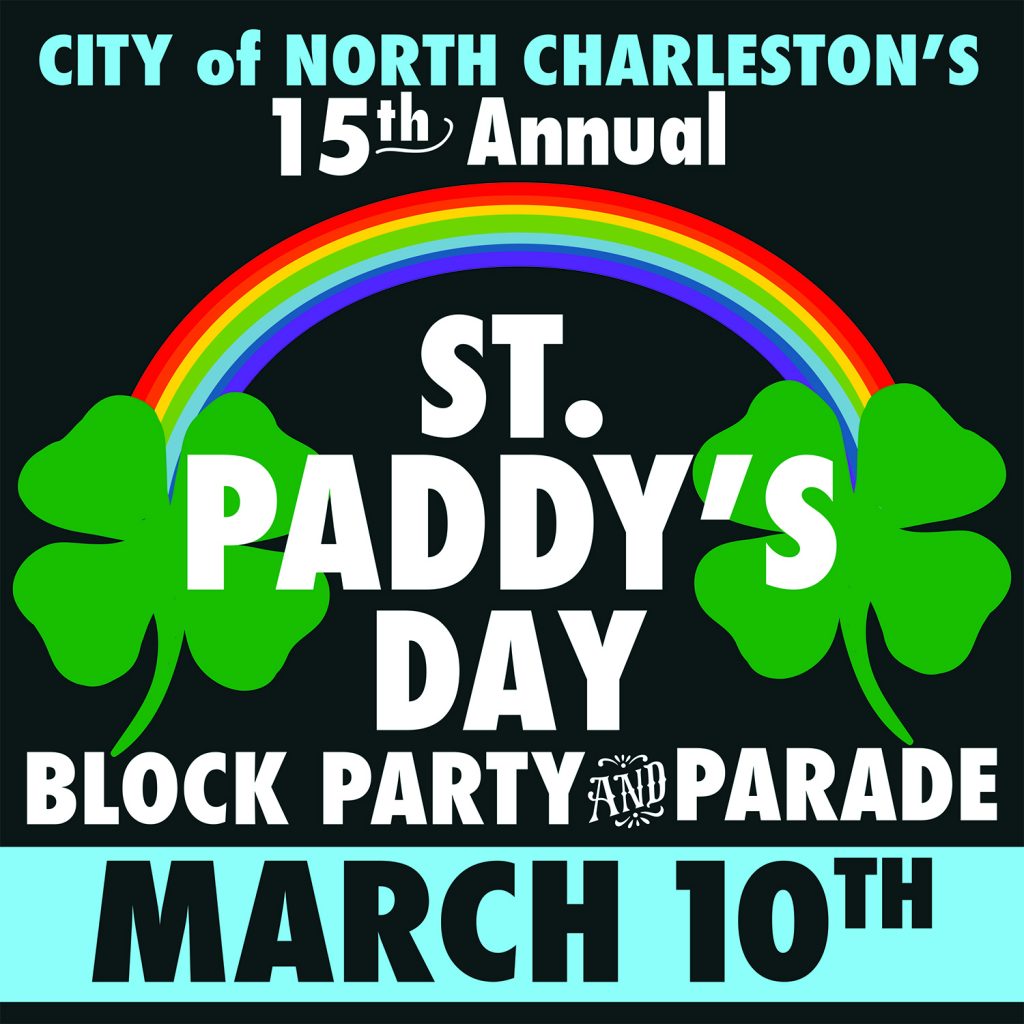 St. Paddy's Day Block Party and Parade 2018
Every year, this event seems to get bigger and bigger and this year Park Circle will be host to the biggest St. Patrick's Day Block Party and Parade's in the low country!  This will be the 15th annual St. Patrick's Day celebration in the City of North Charleston and it will be chock full of fun for adults, kids, dogs and all things green.
The block party kicks off at noon on Saturday, March 10th, with a parade starting at Park Place East and will move along East Montague towards the business district.  See the map below for the official parade route and the best place to set up your chairs to see it all happen.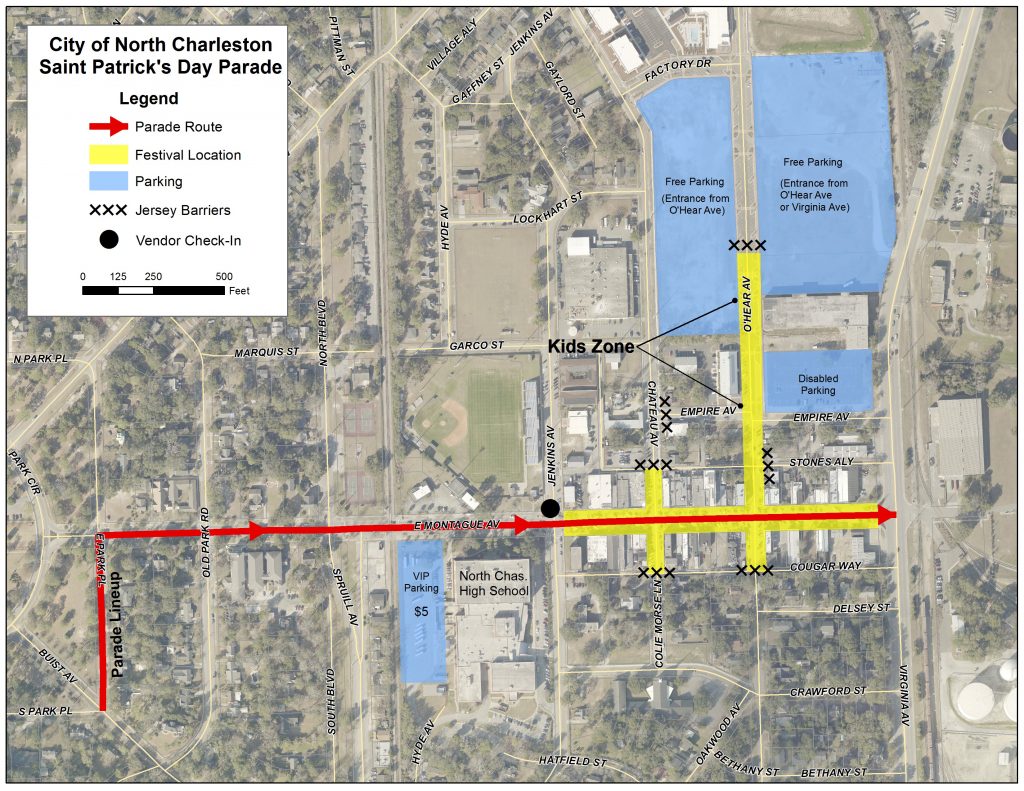 If the parade isn't enough, then you can also enjoy a number of other activities (other than consuming adult beverages), including watching live music on not one, but three outdoor stages!  There will be plenty of food offered by street vendors selling everything from tornado potatoes, kettle corn, cabbage and green beer.  Most, if not all of the restaurants will also be open so if you're not feelin' the vendors, just head on to your favorite Park Circle restaurant and order something off their menu.
Like I said, the St. Patrick's Day Block Party is not all about drinking, it's about some family fun as well.  As always you will find the epic Kid's Zone with everything from face painting, a bungee trampoline, jump castles and more!
Parking is free, but if you want to be a baller, then VIP parking is available for $5 at the North Charleston High School parking lot.  If you want to save the $5 and park for free, there will be parking signs on Virginia Avenue leading you to public spots near O'Hear Avenue.
Live music line-up includes:
Kid's Zone Stage sponsored by North Charleston Cultural Arts: 12:30 Mark Schuler, 2:00 Good Foot Band & 3:30 Paddy McGee
EVO Stage sponsored by The Factory at Garco Apartments: 12:30: Capitol City Playboys 1:30: The Ectomorphs 2:30: Dustin P. Fanning and The Seconds Out 4:00: The Metro Tools
Guinness Stage at Madra Rua Irish Pub: 12:30 Karl Byrne 2:00 The Black Iron Gathering 4:30 Don Merckle & The Blacksmiths
Madra Rua Side Stage: 1:00 Charleston Pipe Band 2:00 Danny May 4:00 John Cusatis
Have a safe and fun St. Paddy's Day!  Join the Facebook Event Page here and invite your friends!