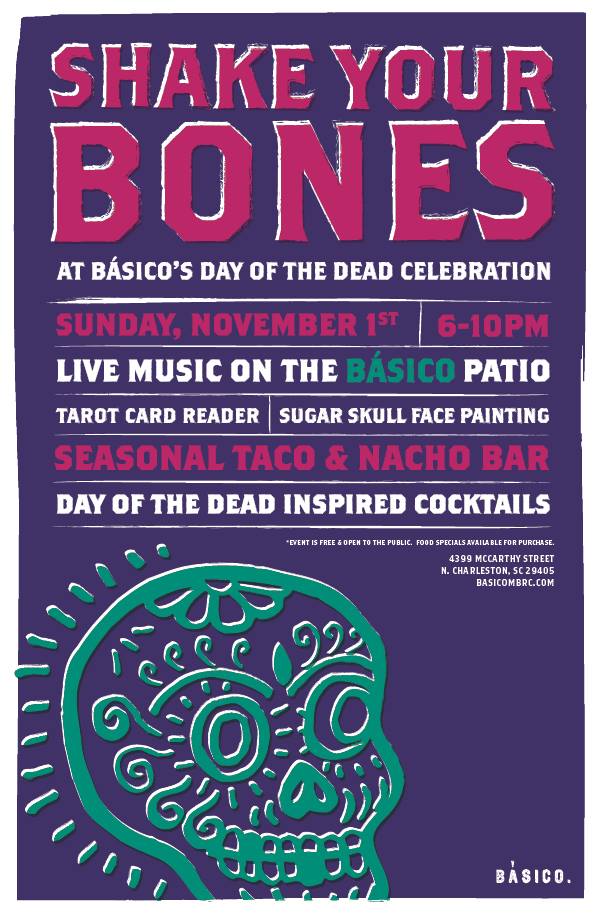 Shake Your Bones – Day of the Dead Celebration @ Basico
On Sunday, November 1st from 6-10pm, Park Circle's favorite taqueria, Basico will be celebrating their annual "Shake Your Bones" Day of the Dead Party! This fun-filled event will feature everything from live music to face painting to tarot card readings! Come and find out how your life will unfold and partake in specialty cocktails made especially for the event. There will be seasonal taco's and a nacho bar available to munch on as well as plenty of food specials offered. Every year, this event gets bigger and bigger, so make sure to stop by and give your bones a shake.
Basico is located at 4399 McCarthy St. in the heart of the popular Mixson development in Park Circle. While you're there, take a walk and see all the new construction going on in the area, and if you have questions, remember to contact me at neil.bansil@carolinaelitere.com!