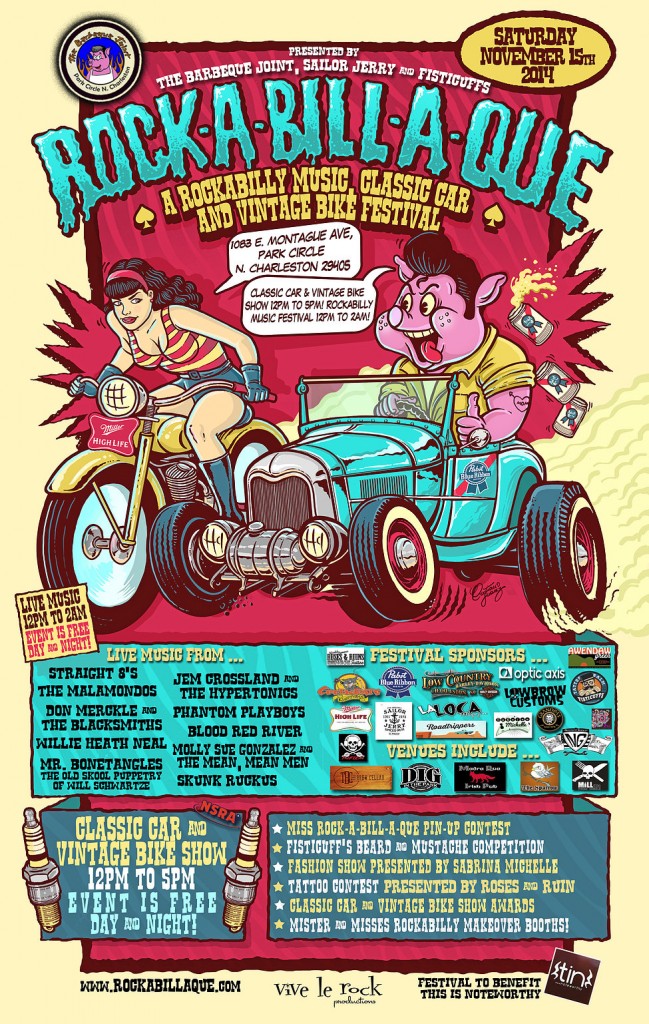 Rockabillaque 2014
Everyone knows that Park Circle is the place to be if you love outdoor block parties! On Saturday, November 15th, this FREE event will have you partying from noon to 2am! It's a daytime outdoor block party presented by The Barbeque Joint, Sailor Jerry, Guilty Pleasures & Fisticuffs Mustache Wax and will include everything from Live Music on 2 outdoor stages, to a Classic Car & Vintage Bike show, plus much more! Over 10 bands will be playing at various venues along E Montague Ave. including Madra Rua, The Sparrow, The Mill and DIG in the Park.
If you've got the courage to flaunt what you've got, then you can sign-up for the Pin-Up Contest and have a chance to be crowned Miss Rock-A-Bill-A-Que! You can also register your Classic Car or Vintage Bike by visiting the Rockabillaque website here.
Join Rockabillaque's Facebook Event Page here.
Hope to see you there!