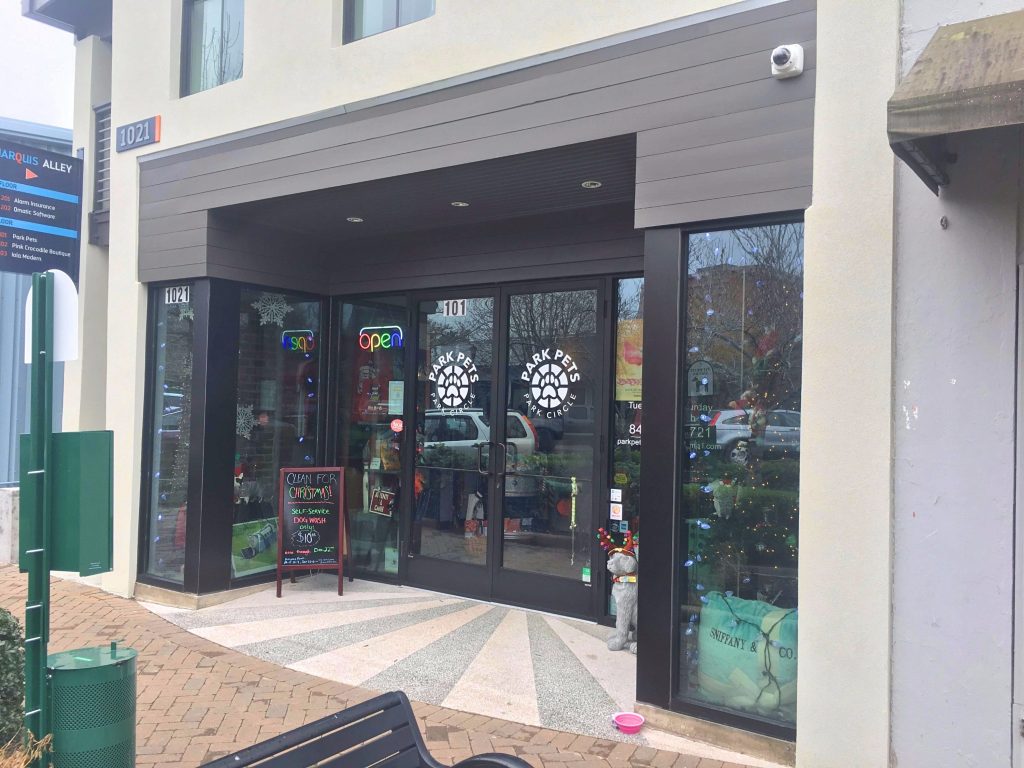 Park Pets Park Circle – Your One-Stop Shop for all Pet Related Items!
Park Circle has always been a pet friendly neighborhood and the newly opened Park Pets Park Circle is looking forward to being your one stop shop for all your pet needs. The grand opening was on October 12th, 2017 and business has been brisk for Park Pets owner Carmela Orsini. Orsini, is a Park Circle local and a self-proclaimed recovering attorney with a passion for pets. No longer in the attorney game, she was able to see the need for a pet store in the neighborhood and decided that she would open up her own  right in the heart of the olde village and pets around the circle are rejoicing.
What is it that makes Park Pets unique?  To Carmela, it all comes down to the many different types of offerings she is able to source and offer to the public.  Walk around and you'll notice that each, and every product falls into one of three categories:  1) Holistic, 2) Healthy, or 3) Weird.  Everything from dried duck heads and pig snouts to quality ingredients found in all the dog and cat food.  Just browse around and you never know what you'll find!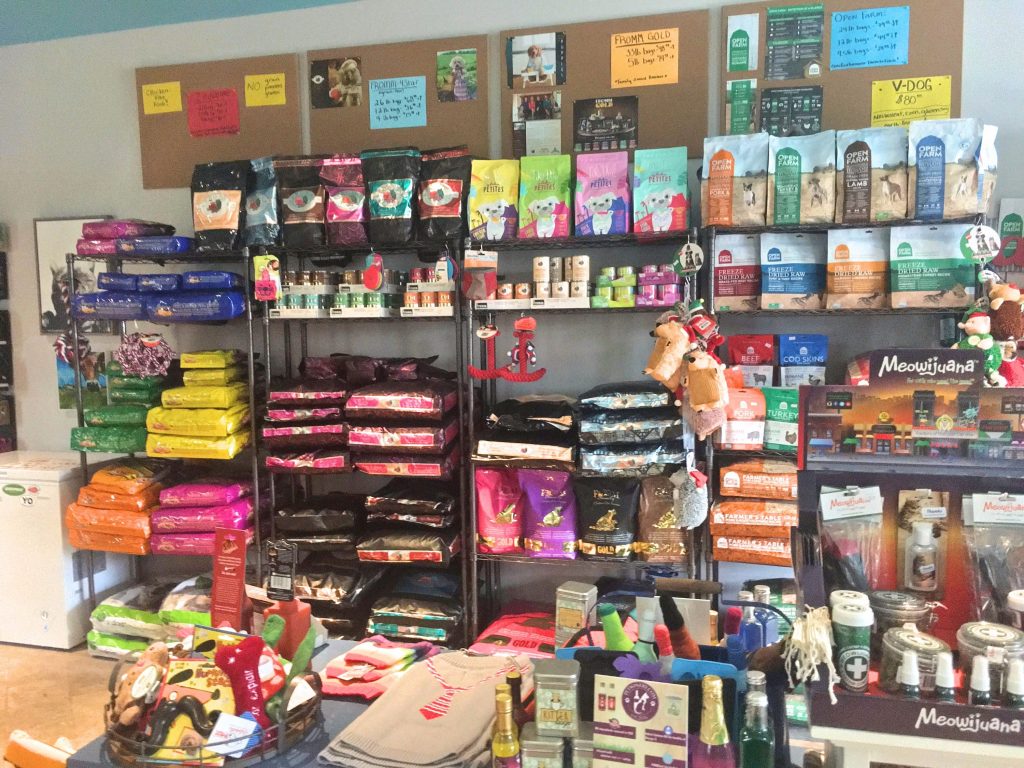 I walked around and found Meowijuana – a purrrrveyor of 100% Organic Catnip.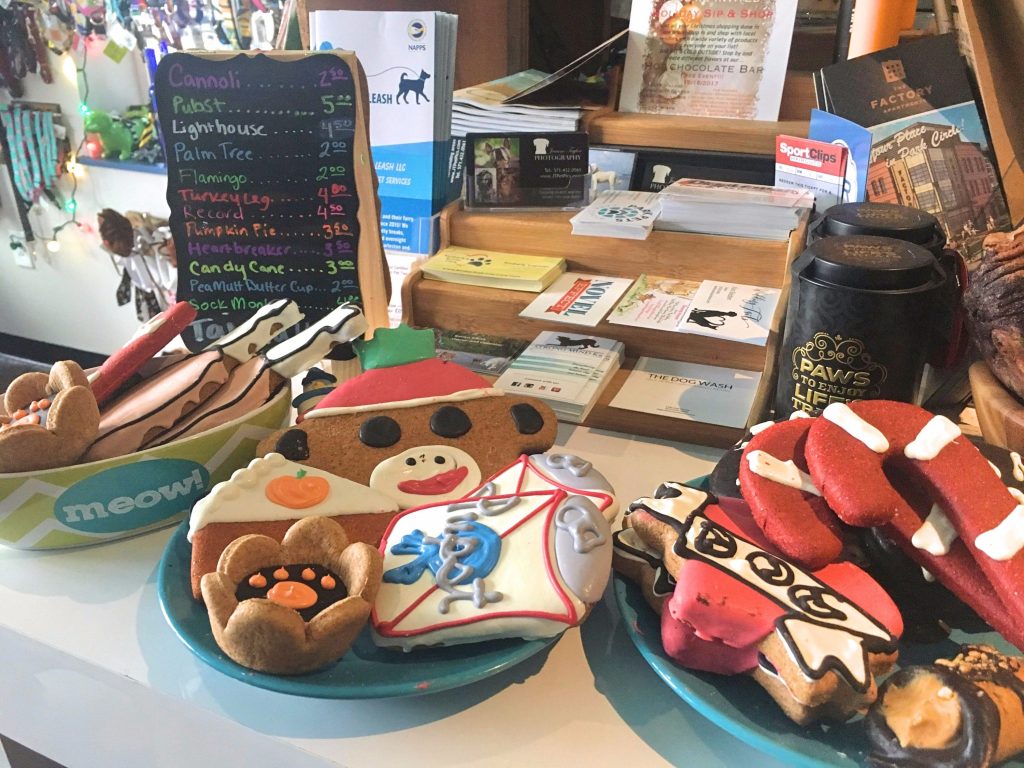 Dog treats are restaurant quality and have fun tongue-in-cheek options, like the "Pupst Blue Ribbon" cookie.  They looked so good, I wanted to eat them myself.  One of the unique things in the store is the "Self-service Dog Wash."  If you don't like washing your pet at home, just take them here and you can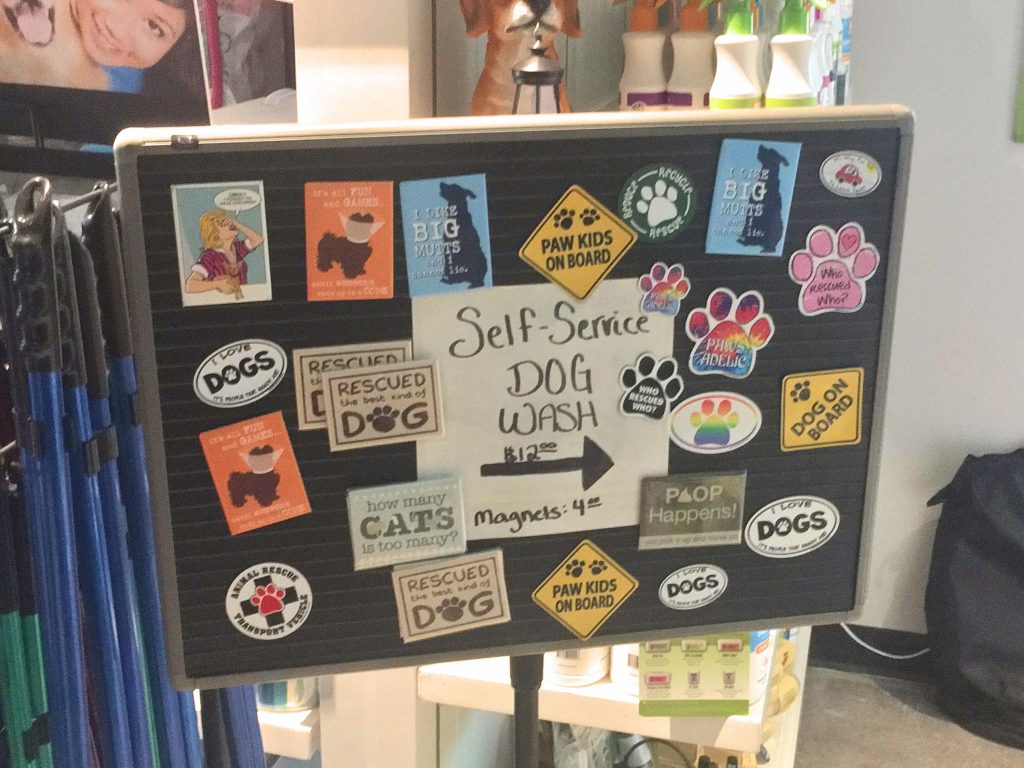 give them the spa treatment they deserve.  Pet owners will appreciate the custom made tub and shower that allows you to stand instead of bending over to wash your fur baby.  The added slip mat is a nice touch for what I assume is for elderly pets.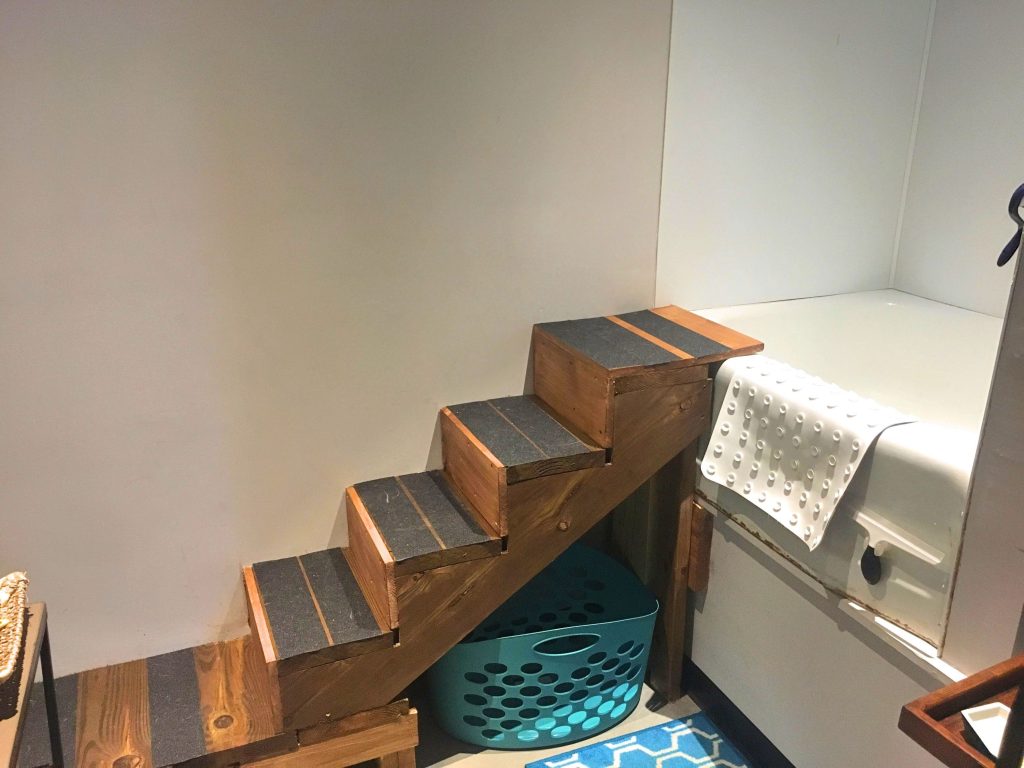 If you forgot to bring the shampoo?  Don't fret, Park Pets has you covered.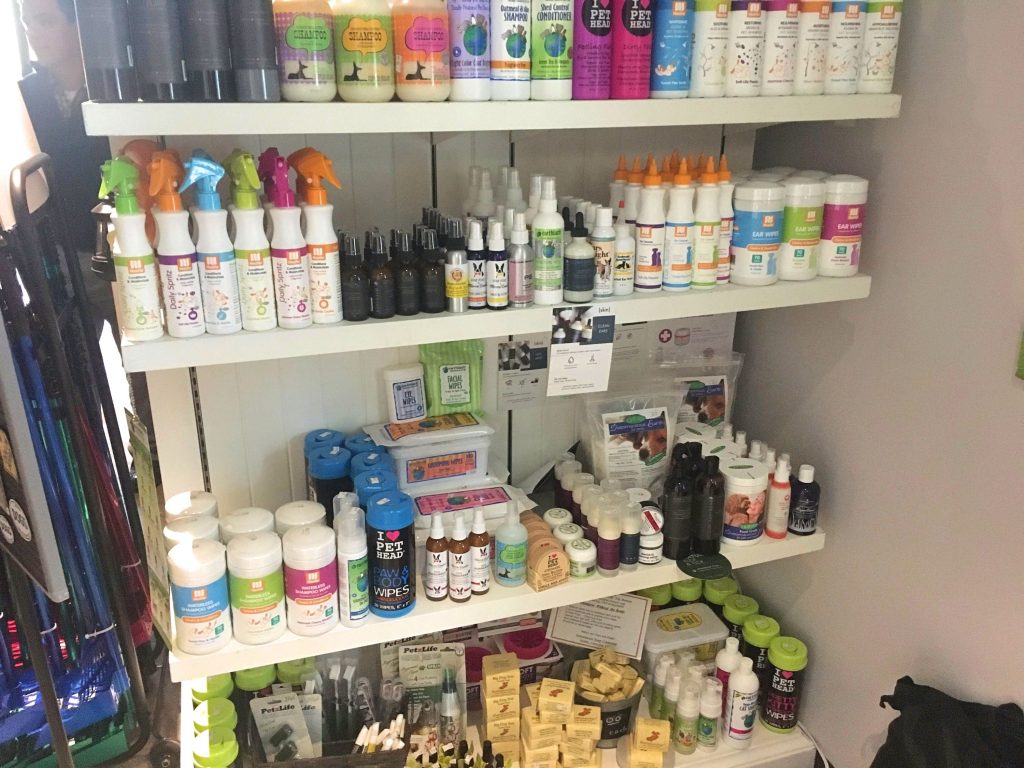 And lastly…if you thought that Park Pets was just for your furry friends, then you would be wrong.  Gifts and apparel are available for pet owners that anyone would love to have.  How about some pet art for the pet owner who has almost everything except a dog smoking a pipe?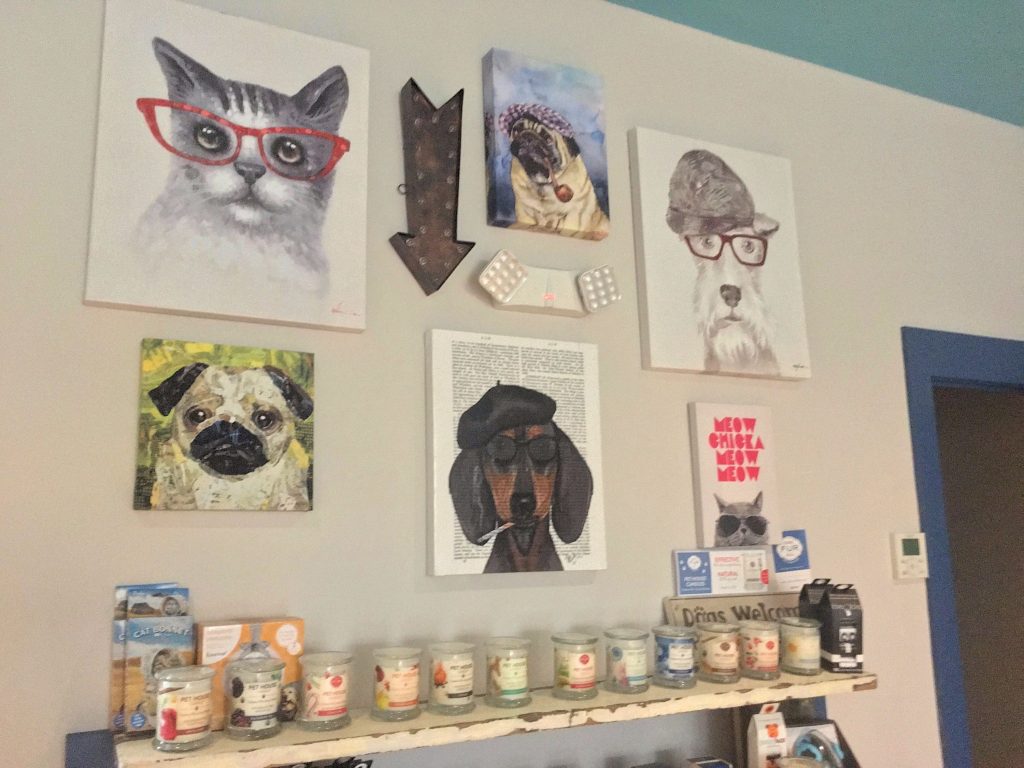 Or these funny cat t-shirts for your friend who owns 20 cats.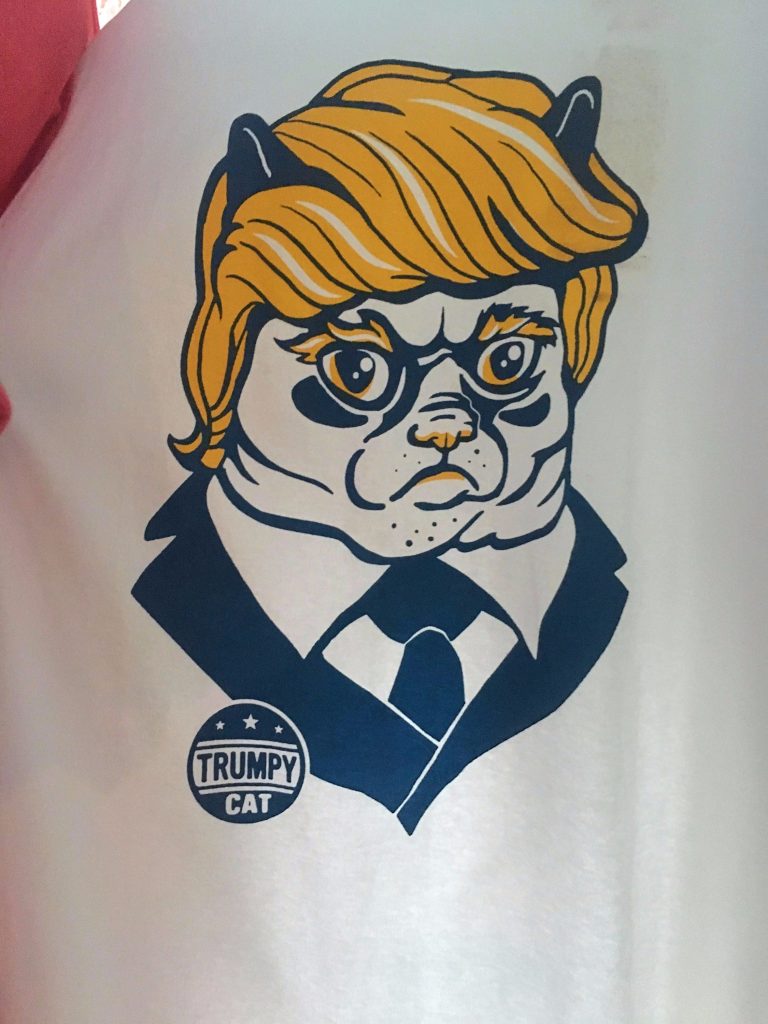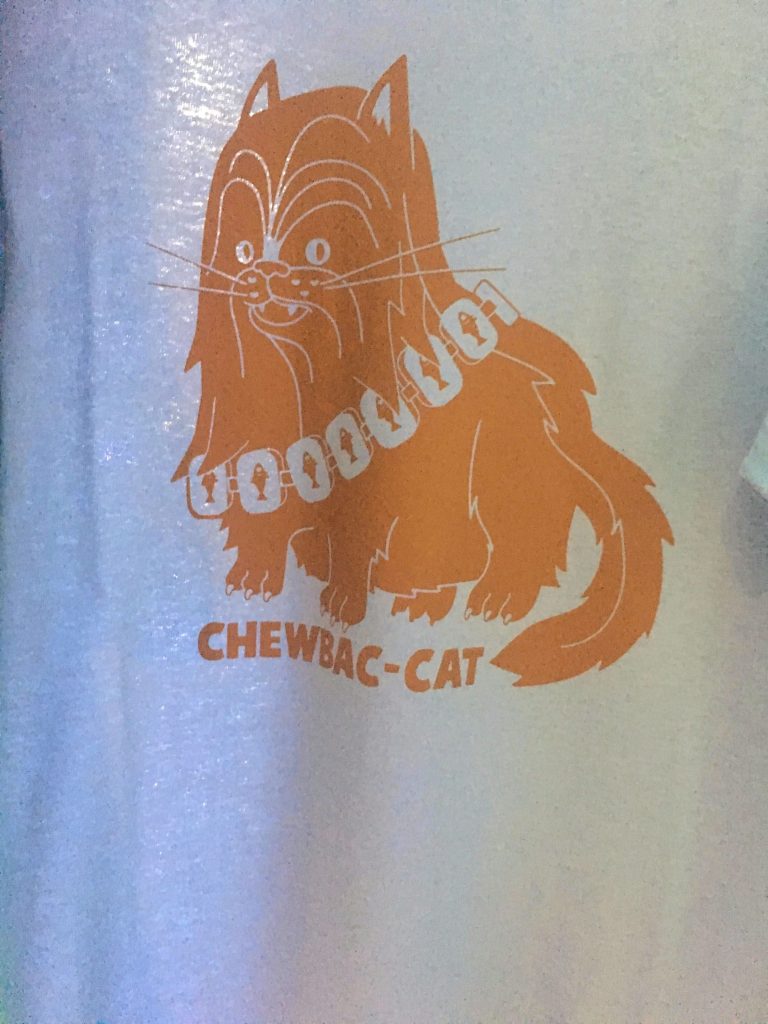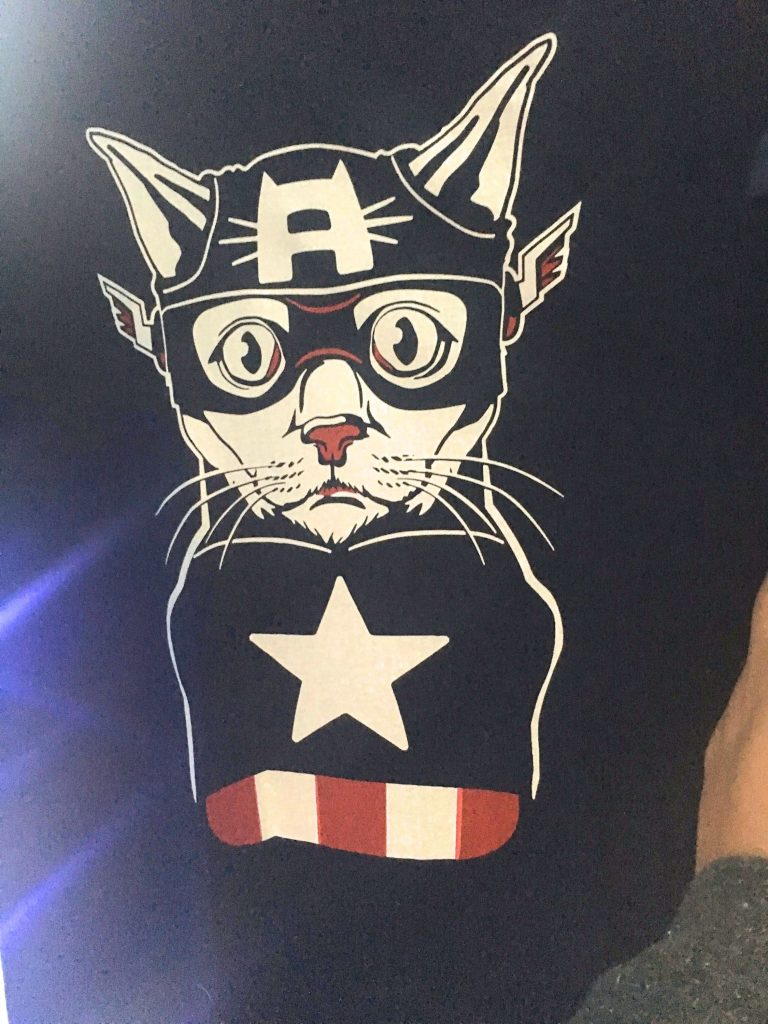 The next time you need something pet related remember to visit Park Pets Park Circle and say "Hi!" to Carmela.  The store hours are 11-ish to 6-ish Tuesday to Saturday, but during the holidays, they try to stay open 7 days a week until around 7-ish!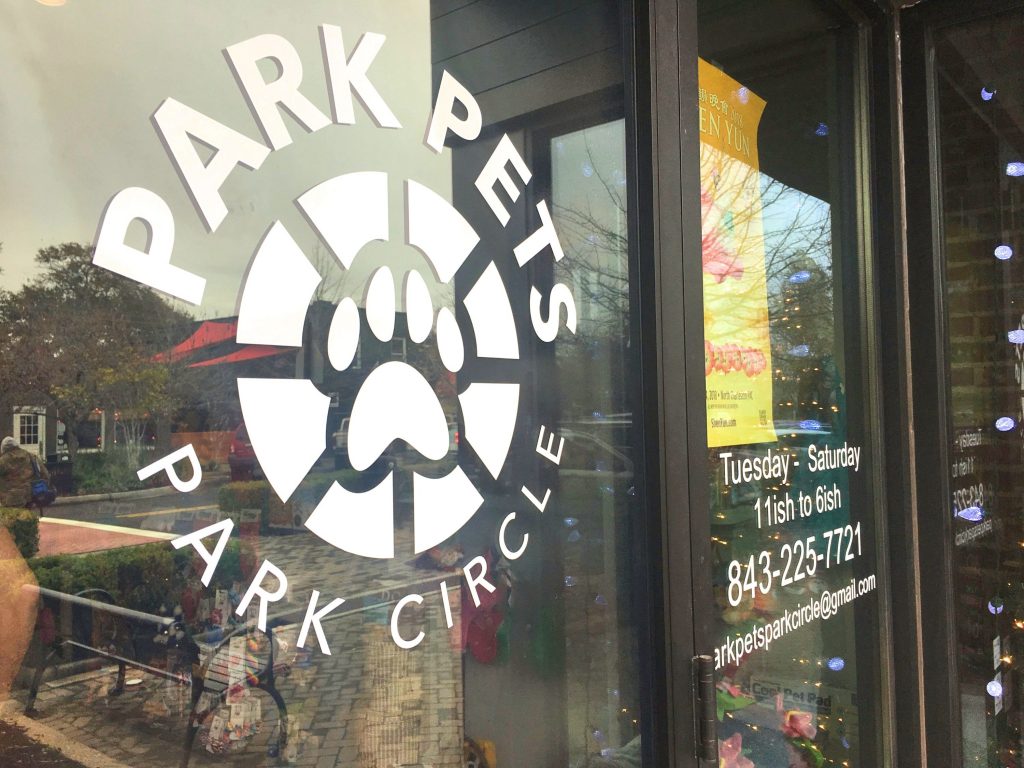 Visit them online here to keep up to date on events and pet adoptions!
Park Pets Park Circle
Marquis Station
1021 E. Montague Ave. Ste 101
Park Circle, N. Charleston 29405