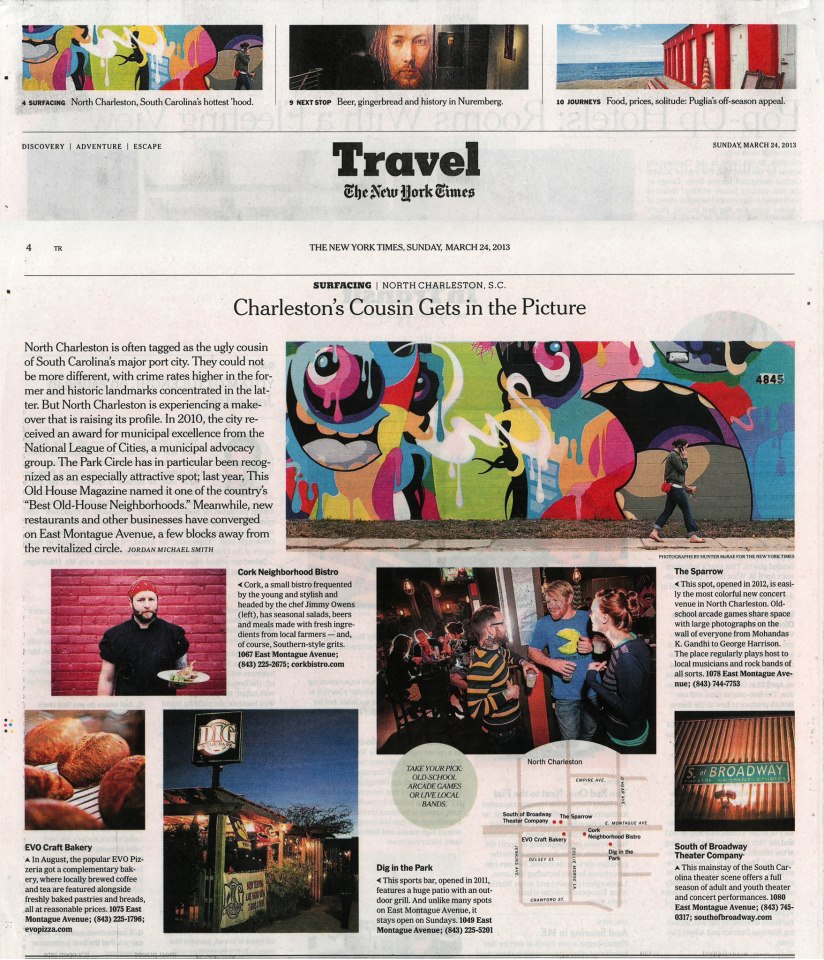 Park Circle Featured in The New York Times!
Park Circle was featured in The New York Times Travel section as a place on the rise in 2013. Since then, this little neighborhood located in the greater North Charleston area has grown into what some consider the "Brooklyn of Charleston."
Park Circle has mirrored some of the aspects that make Brooklyn so unique, like incredible food, diversity, culture, and offers excitement and quiet when you want it.
What distinguishes Park Circle from Brooklyn is the fact that you can access some of the best beaches in the country, or travel 15 minutes to Downtown Charleston to enjoy a night on the town, but probably the biggest difference is that you won't break the bank to live in a detached home with a yard in this area, although with all the national exposure Park Circle has received, this might not be the case too much longer.
If you're looking for a place to live that is still affordable, has great restaurants and entertainment, and is convenient to all locations in the Charleston area, then Park Circle might be your next home. 
Check out the online version of the paper article here. 
The article is just the tip of the iceberg when it comes to all the cool things that Park Circle has to offer.  The best way to really learn about the area is to come visit or read everything about Park Circle on my blog. 

If you do decide to come and visit, let me know and I'll be happy to take you on a tour! 
A move to Park Circle means living within 15 minutes to Charleston, SC, which has garnered the following accolades:

* Top City in the World for 9 years in a row by Condé Nast Traveler magazine
* No. 1 U.S. city for the 7 years in a row, Travel + Leisure magazine's "World's Best" awards.
* Picked as one of "the 10 most exciting cities for food around the world" by Food & Wine magazine
Want to find out more about Park Circle?
Properties for Sale in Park Circle

Sorry we are experiencing system issues. Please try again.