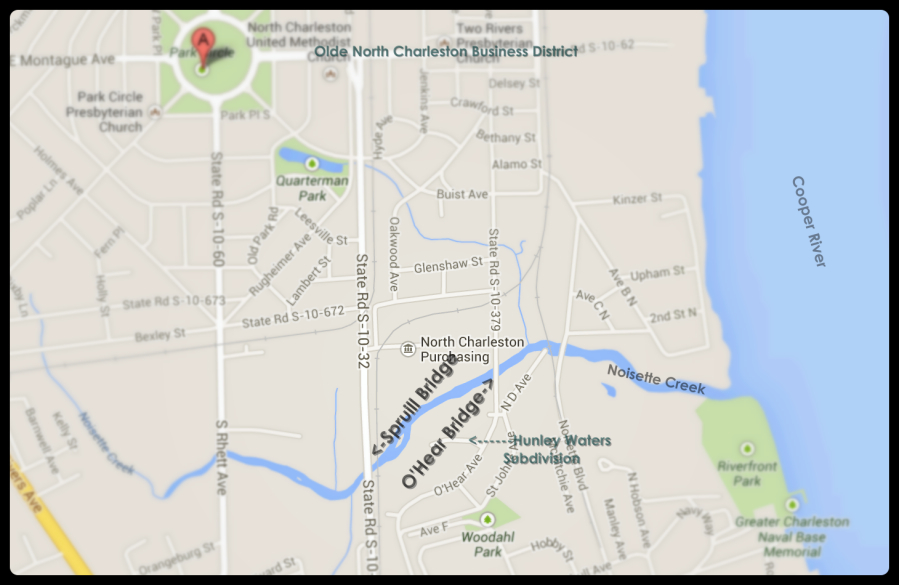 Park Circle Bridges to be Replaced
Two bridges that connect Park Circle to the south end of North Charleston are set to be replaced in the upcoming year, which means that access to the Cooper River via Noisette Creek is becoming closer to reality. North Charleston spokesman Ryan Johnson was quoted in the Post and Courier as saying:
"We've asked the SCDOT to raise each bridge to allow clearance along the waterway for passive water sports, such as canoeing and kayaking. Once completed, the new bridges will be a certain improvement to our infrastructure."
The raising of the bridges, specifically the O'Hear Avenue Bridge should be good news for the residents of Hunley Waters, the nearby residential neighborhood that is billed as North Charleston's only Waterfront, Gated community. With access to a private community dock directly on Noisette Creek, the residents of this community should eventually be able to kayak or canoe all the way to the Cooper River once the city raises the last bridge on Noisette Boulevard.
The unfortunate news is that the bridge raising will take a year to complete, and with that will come some inconveniences.
Read about the bridge raising and possible inconveniences via the article on Post & Courier here.
See all homes for sale in Park Circle here:
[spatialmatch_map id=2 width=100% height=600]
If you find something you like, call me to schedule a showing at (843)714-3855 or email me at neil.bansil@carolinaelitere.com