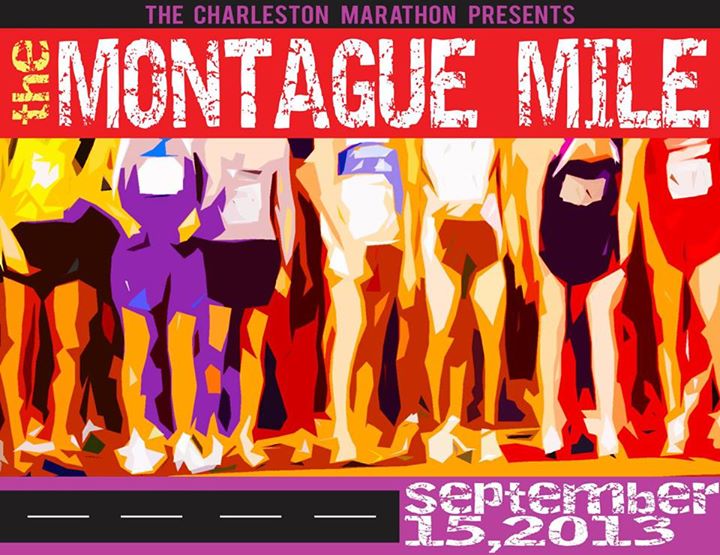 If you"re like me and you've been apprehensive about participating in a marathon because the distances seem outrageous, then this race is for you!  The Montague Mile, presented by The Charleston Marathon, is a one mile race that will run through the Olde North Charleston area along Montague Ave in Park Circle.  Everyone is invited to join, from beginners to veterans and all proceeds from the event will benefit the Youth Endowment for the Arts, which provides arts program funding to Charleston County Schools.
One Mile.  That's an insignificant 1.6 Kilometers, a miniscule 5280 feet, a mere 1609 Meters.  Whichever way you want to describe it, all I know is that it's totally doable.  My treadmill says I run a mile in 9 min. and 30 sec, but this race will give me the opportunity to beat that time as well as give back to the community!  If you want to join me and register for this event, then sign up today!
As a benefit to those who race, expect the following:
– Chip timed
– Awards for top 3 in age groups (tbd)
– One free beer at finish
– Live entertainment
If you go, here's what you need to know:
Montague Mile
Date: Sunday, September 15, 2013
Time: 5pm
web: click here
Heats Schedule (tentative):
5:00pm – Kid's mile (14 and under)
5:20pm – High School mile (15-18)
5:40pm – Females Mile (19 – 39)
6:00pm – Females Masters Mile (40&above)
6:20pm – Men's Mile (19-39)
6:40pm – Men's Masters Mile (40&above)
7:00pm – Elite Mile (invitational)
Pre-registration: $20/$30 with shirt
Walk-up: $30/shirt $15 (sizes not guaranteed)
To register, click here.
See you at the race!