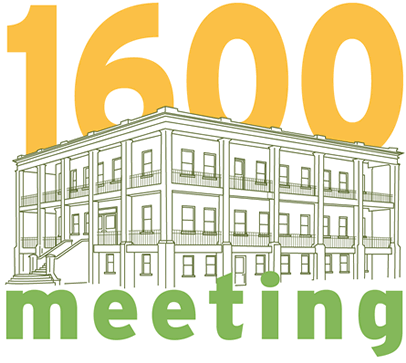 AWAKENING // SATURDAY JULY 13, 2013 // 1600 MEETING
Awakening is a one-day, one-time art and performance event that is being held in order to breathe life into the newest creative hub, 1600 Meeting.  Formerly an Exxon office, this 86 year old building is currently being transformed into an arts-driven community.  The property will be home to office space, art + design studios, a non-profit or two, a community resource center, local food and drink, and more importantly Charleston's creative community.  By bringing creative entrepreneurs together, 1600 Meeting hopes to be the center of creative inspiration and collaboration.  Sounds cool, right?
Awakening will feature a wide range of art-forms with over 20 participants (listed below), including Park Circle's Patch Whisky.  You will see all types of artforms, including dance, photography, sculpture and more.  Each Artist will have a specific hallway or room that will be open to their own unique creative interpretation.  This free event is on Saturday, July 13, 2013 from 10am to 6pm at 1600 Meeting St.
Participants involved in the event:
CAROL ANTMAN
Jared Bramblett
JUSTIN BREWER
Martha Brim
ALYSON BURNS
Margaret Crane, The Art Bus Project
John Duckworth
SUSAN FARRELL
CARROLL FITZPATRICK
Laura Gaffke + Tina Hirsig
Kevan Hoertdoerfer + VASSILIKI FALKEHAG
HOLY CITY RAVEL ROUSERS
Alizey Khan
Gret Mackintosh
JOHN MERRITT, Traditional Small Craft Association
Sharen Mitchell
Austin Norvell
Alex + Sara Radin, Melanie Spinks, BEVERLY CURRIN, BETHANY JEANICKE
Kim Thomas
Patch Whisky
Folks who live in the Wagener Terrace neighborhood should find this event convenient to get to.  Stop by and see what your local creative community is up to!
– Awakening is being presented by Enough Pie, a non-profit organization that is dedicated to the support of creative placemaking and community development on the upper peninsula of Charleston, S.C. through innovative programming, project grants, and collaborative advocacy for smart, inclusive growth.