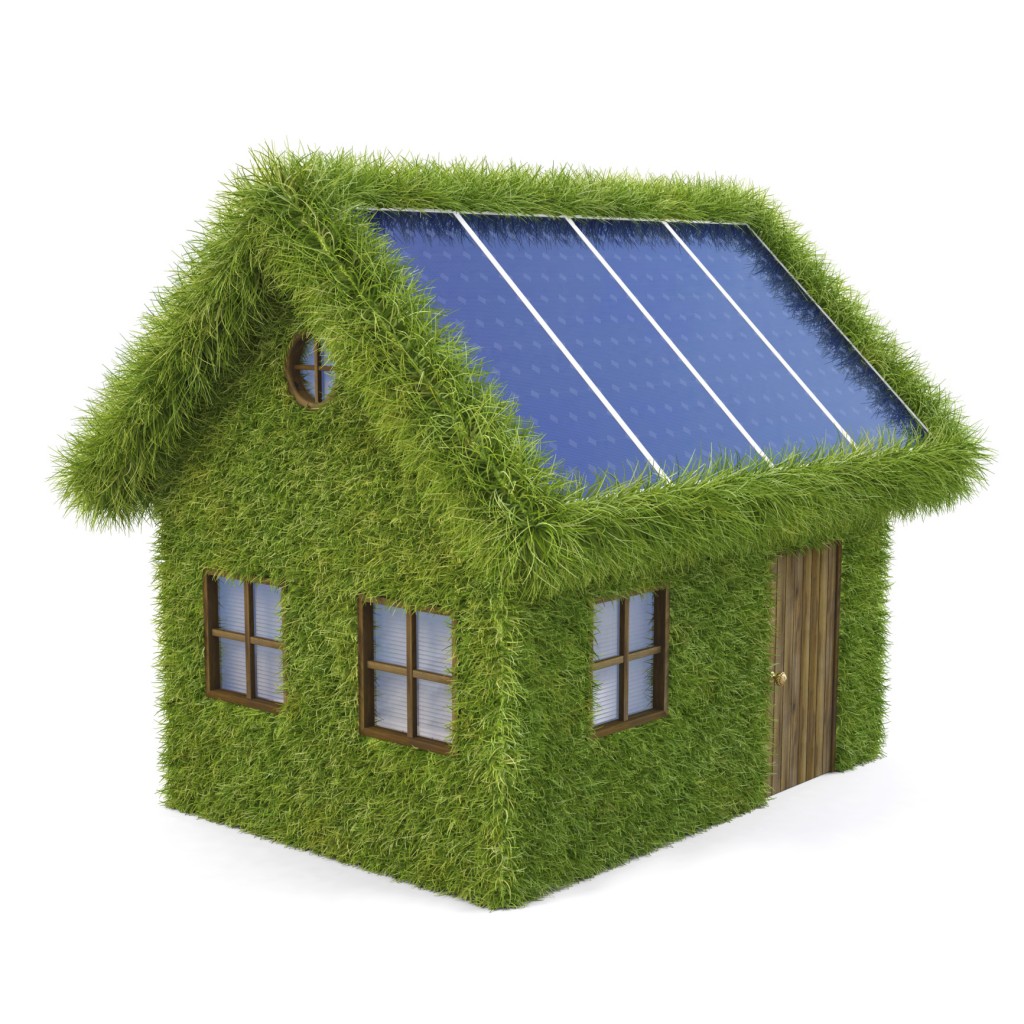 Green Building in Park Circle
In honor of Earth Day, I thought it would be a good idea to do an article on Green Building.  In Park Circle, home buyers have the choice of three different communities that offer a variation of eco-friendly, sustainable homes.  There are three prominent communities in Park Circle that advertise the energy efficiency of their homes, including Oak Terrace Preserve, Mixson, and Hunley Waters, which have homes built to Earthcraft, LEED and NAHB standards.  Now, you've probably heard one of those terms mentioned in one way or another and wondered what exactly do they mean?  Well, wonder no more!  Here is a synopsis of each one from their various websites that will help you understand the green features of each community the next time you visit!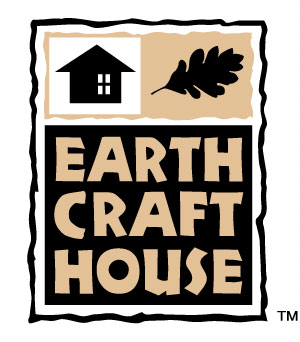 Earthcraft (Oak Terrace Preserve)
EarthCraft is a green building certification program designed to address the challenging energy, water and climate conditions of the Southeast.  EarthCraft certification helps to ensure that buildings and communities in the region meet strict criteria for saving energy and water, ensuring high indoor air quality, and protecting our land and natural resources.  To achieve an EarthCraft certification, a home or building is required to undergo independent third-party verification by a qualified technical advisor to confirm it meets program requirements. With average energy costs 28 percent lower than the typical new home, all EarthCraft single family homes are also ENERGY STAR® qualified. Beyond energy efficiency, EarthCraft homes are cost effective, durable, comfortable, and both water- and resource-efficient.
EarthCraft House certifications are determined through a points-based worksheet, which allows builders to select the sustainability measures that are best suited for their project. Worksheet items address proper site planning, energy-efficient appliances and lighting, resource-efficient building materials, indoor air quality, water conservation and homebuyer education, and all are verified during site visits and inspections. EarthCraft-certified homes must also pass diagnostic tests for air infiltration and duct leakage standards, and homes certified at the gold or platinum levels must meet ENERGY STAR requirements. EarthCraft Technical Advisors provide technical assistance to the builder during the initial design review and throughout project design and construction.
Click here for more information on EarthCraft.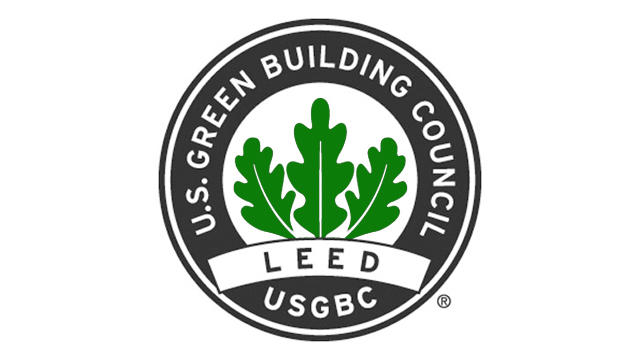 LEED – U.S. Green Building Council (Oak Terrace Preserve & Mixson)
Developed by USGBC, the Leadership in Energy and Environmental Design (LEED) Green Building Rating System™ is the nationally accepted benchmark for the design, construction and operation of high-performance green buildings. LEED promotes a whole-building approach to sustainability by recognizing performance in nine key areas: Sustainable Sites, Water Efficiency, Energy and Atmosphere, Materials and Resources, Indoor Environmental Quality, Locations and Linkages, Awareness and Education, Innovation in Design and Regional Priority. LEED projects go through a multipart third-party inspection process that ensures optimal performance and energy savings. Southface is a LEED for Homes provider and can help administer LEED projects.
LEED (Leadership in Energy and Environmental Design) is a voluntary, consensus-based, market­-driven program that provides third-party verification of green buildings. From individual buildings and homes, to entire neighborhoods and communities, LEED is transforming the way built environments are designed, constructed, and operated. Comprehensive and flexible, LEED addresses the entire lifecycle of a building.
Homes must satisfy all LEED prerequisites and earn a minimum of 45 points on a 136-point scale.
LEED for Homes promotes the design and construction of high-performance homes – energy efficient, resource efficient, and healthy for occupants. A home that achieves LEED certification has been designed to maximize fresh air indoors, minimizing exposure to airborne toxins and pollutants. It also has the potential to use 20-30% less energy—and some up to 60% less—than a home built to code. And less energy use means lower utility bills every month.
Click here for more information on LEED.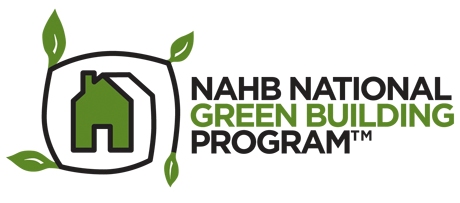 NAHB Green Certified (Hunley Waters)
The NAHB Green certification goes well beyond saying a home is energy efficient; it provides independent, third-party verification that a home is designed and built to achieve high performance in six key areas: Site Design, Resource Efficiency, Water Efficiency, Energy Efficiency, Indoor Environmental Quality, and Building Operation & Maintenance.
They certify homes to the rigorous requirements of the ICC 700 National Green Building Standard™ (NGBS) – the only residential green building rating system approved by ANSI as an American National Standard. The NGBS provides practices for the design and construction of all types of green residential buildings, renovations, and land developments.
Like the previous two programs, a stringent third-party verified certification program ensures homes and apartments are built in compliance with the NGBS and focuses on three primary attributes:
Healthy Homes
Providing fresh air ventilation that improves indoor air quality
Limiting pollutants and contaminants in the home
Preventing moisture problems that can contribute to mold and attract pests
Lower Operating Costs
Reducing utility costs through cost-effective energy and water efficiency practices
Controlling maintenance costs through durable construction and product selection
Providing technical and educational resources to ensure the home's optimum performance
Sustainable Lifestyle
Promoting walkability
Reducing home maintenance through enhanced durability
Preserving natural resources through responsible land development practices
Click here for more information on NAHB.
If you want to take a tour of one of these communites, contact me below!  Happy Earth Day!
[contact_form]