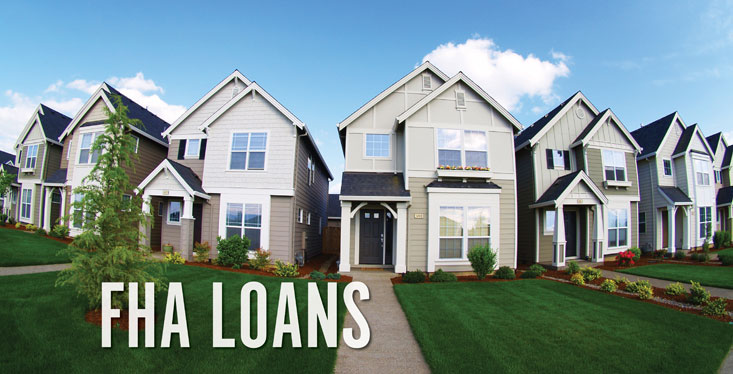 FHA Loan changes were announced recently, and one of the changes will directly affect how much you pay per month for the duration of your loan.  If you apply for an FHA loan after April 1, 2013, be aware of the following changes that are set to take place on April 1, 2013, and June 3, 2013.
FHA Loan Changes April 1, 2013
The annual mortgage insurance premium (MIP) for most new mortgages will increase by 10 basis points, or by 0.10 percent.  Premiums on jumbo mortgages ($625,000 or larger) will increase by 5 basis points or 0.05 percent.
Lenders will have to manually underwrite loans for borrowers with a decision credit score below 620 and a total debt-to-income (DTI) ratio greater than 43 percent.
Downpayment requirements for mortgages with original principal balances above $625,500 will be raised from 3.5% to 5%.
Greater oversight will be required on borrowers who are trying to obtain a new FHA loan 3 years following a foreclosure.
What this means is that if you are thinking about purchasing a home with an FHA Loan, then it might be in your best interests to get the process started before April 1, 2013.  If you do that you will be grandfathered into the current FHA guidelines which allow the MIP (Mortgage Insurance Premium) to drop off automatically when you reach the 78% Loan to Value Ratio (Which is to say you have reached 22% equity in the home).  If you apply for an FHA loan after April 1, 2013, not only will you be paying the MIP for the life of the loan, but your MIP will also increase by .10 percent from 1.25% to 1.35%.
FHA Loan Changes June 3, 2013
1) The amount of time that the annual MIP is required to be paid is increasing.  It'll either be 11 years or for the life of the loan, depending on the loan term & amount of down payment (or amount of equity if a refinance).  See the chart below.
Another change is that currently if you take a 15-year fixed (or shorter) and are putting down 22% (or have 22% equity on a refinance) then there is no annual MIP… but on 6/3/13 there will be in the amount of .45% per year (on a $100k mortgage that would be $450/year, or $37.50/mo), see below.

The upfront mortgage insurance premium (UFMIP) is still remaining at 1.75% of the base loan amount, and can still choose to be financed into the loan amount or paid out of pocket.  For example, a $100k base loan amount would have a $1,750 UFMIP, and if financed, would have a total loan amount of $101,750.  The annual MIP is calculated on the base loan amount, not total loan amount.
If you would like more information about these FHA loan changes, ask a professional!  Contact any of these qualified professionals and let them know I sent you!:
Matt Dorsey at Certainty Home Loans (843) 952-2202 or mdorsey@certaintyhomeloans.com
Brandon Andrews at Guild Mortgage (843) 212-3963 ext. 108 or brandona@guildmortgage.net