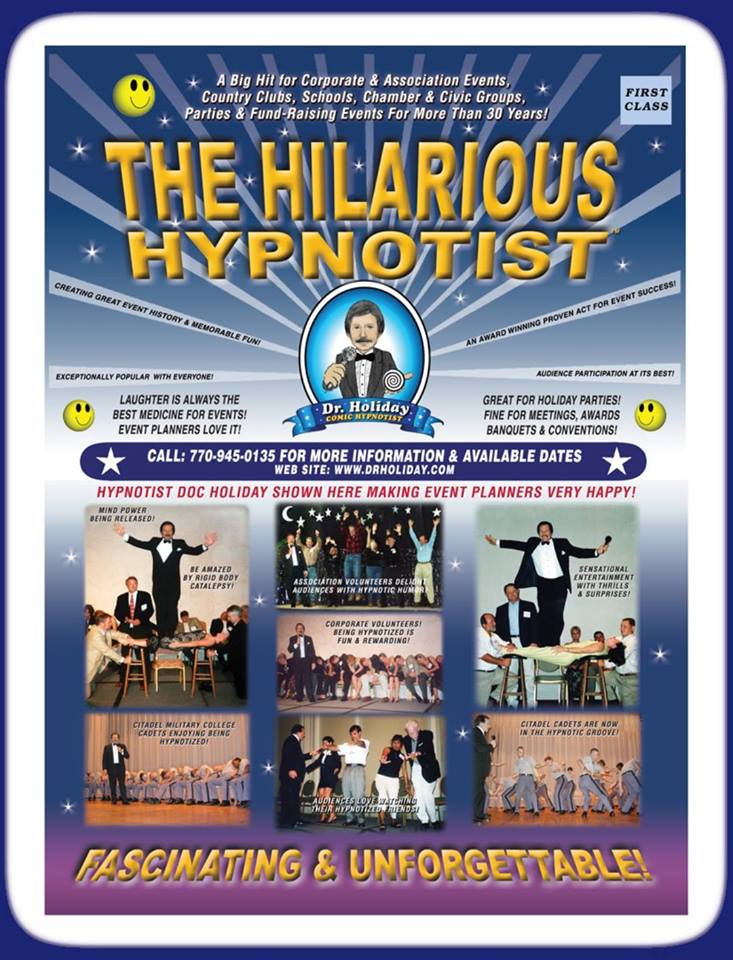 Doc Holiday Comedy Hypnotist
North Charleston High School is hosting an event to help support the 2016 senior class and you're all invited! I went to one of these when I was in high school and it was always a blast, especially if you were one of the people chosen to get hypnotized.
Doc Holiday Comedy Hypnotist will be performing at North Charleston High School's auditorium on Wednesday, March 16th at 6:30pm. Tickets are only $16 and it includes tickets to the show, but also automatically registers you into a raffle with prizes that include a dinner for 2 at The Ocean Room, located at the Kiawah Island Golf Resort, or 2 tickets to "Opposing Forces" at the upcoming Spoleto Festival. The grand prize is an amazing getaway week at Tomahawk Lodge in Tennessee! Imagine staying in a beautiful cabin in Tennessee that sleeps eight of your closest friends!
For more details and tickets to the show, visit their website here.
This event will be a family friendly affair and all are welcome to join and have a good time!