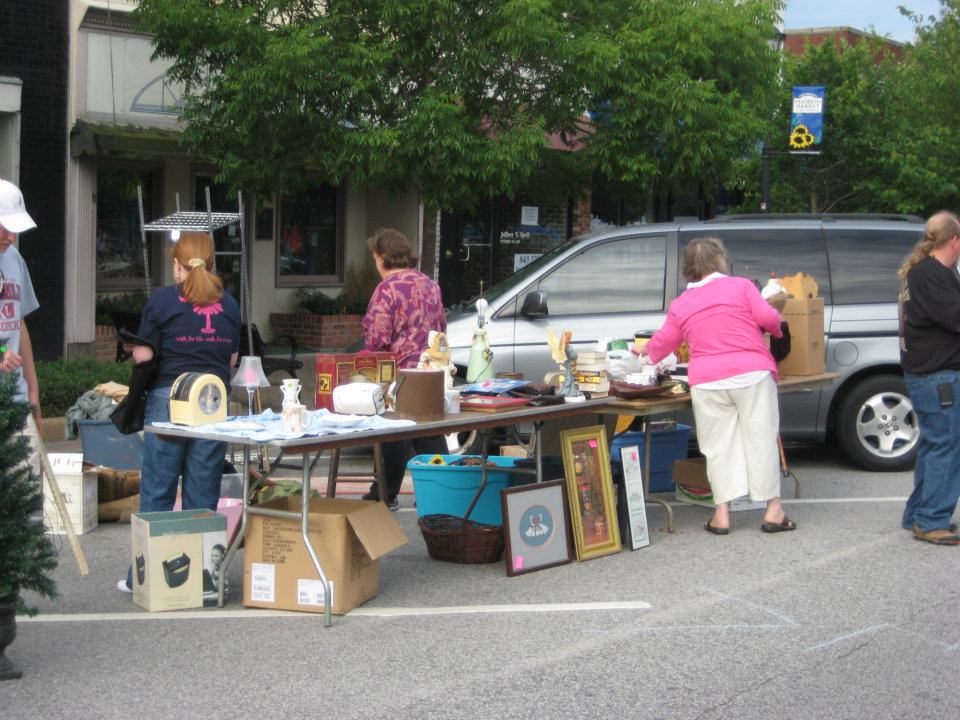 5th Annual Olde North Charleston Village Street Sale
UPDATE 06/04/2013:
The village street sale has been canceled due to Tropical Storm Andrea.  Communities in Schools will still old a yard sale at their office on East Montague (1090 East Montague Avenue, North Charleston) on Saturday June 15 from 8-noon, join them and help support Park Circle Schools and find some great stuff!
It's that time of year again, time to clean out your closets and garages and try to sell your gently used items!  It's the area's largest annual yard sale!  The Olde North Charleston Neighborhood Council will once again be hosting the 5th Annual Olde North Charleston Village Street Sale on Saturday, June 8 from 8am to noon.  If you want to sell your stuff, all you have to do is download this registration form and let them know how many tables you will need.  A 10 x 10 space costs only $15 and table rentals are $5 each.  The proceeds from the space and table rentals will help benefit Communities in Schools of the Charleston Area, a non-profit that helps students stay in school and is one of the leading Dropout Prevention Organizations in America.  East Montague will be closed from Chateau Ave. to the Railroad Tracks and parking is easily accessible at North Charleston High School and on the South end of East Montague Ave.  All your favorite Olde Village restaurants will be open for this event so come on down, eat some food and check out what your neighbors have to offer!  See you at the sale!