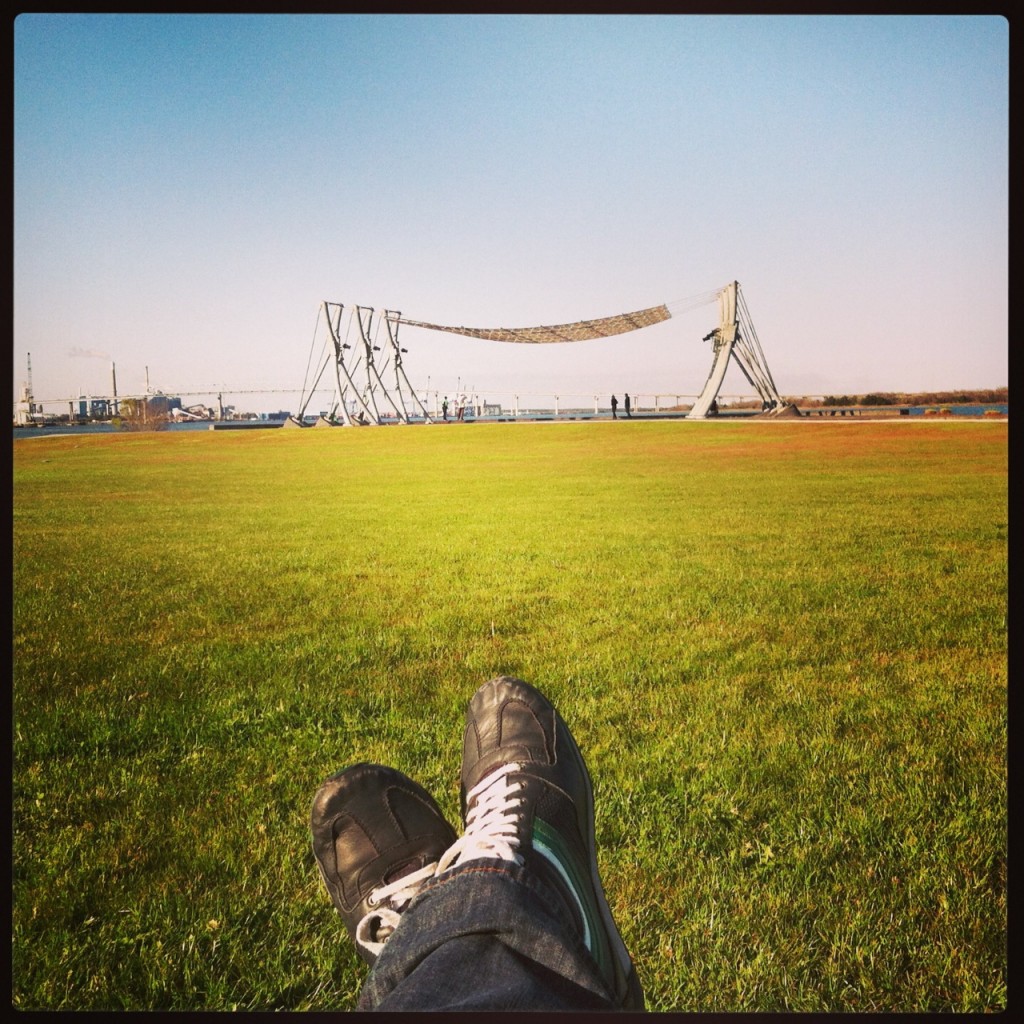 Relaxing in Riverfront Park – Park Circle, North Charleston
Have you been to Riverfront Park lately?  This little gem of a place has been my favorite Sunday afternoon destination for the past few weeks and I almost don't want to tell you about it!  Not because there's anything wrong with it, but for more selfish reasons (More people will find out about how great it is!).  Riverfront Park has been a great spot for me and my wife to sit, relax and just watch the Cooper river flow by.  For those of you who have not yet discovered this hidden gem, let me give you have insiders look into this public park.  If you enjoy strolling among grand oak trees while catching breezes from the Cooper river on hot summer days, then this park might be worth a visit.  It's open year round so you have no excuse.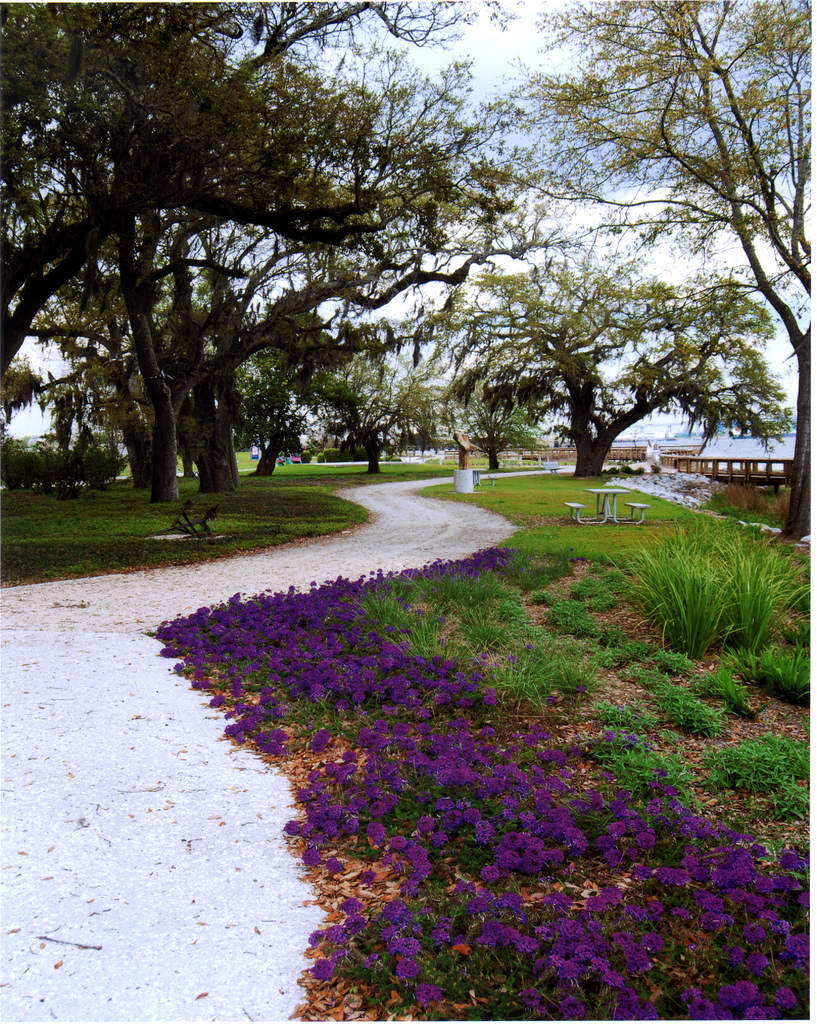 As part of North Charleston's Annual Outdoor Sculpture Competition and Exhibition you will find Art installations lining the walking path offering some culture during your walk.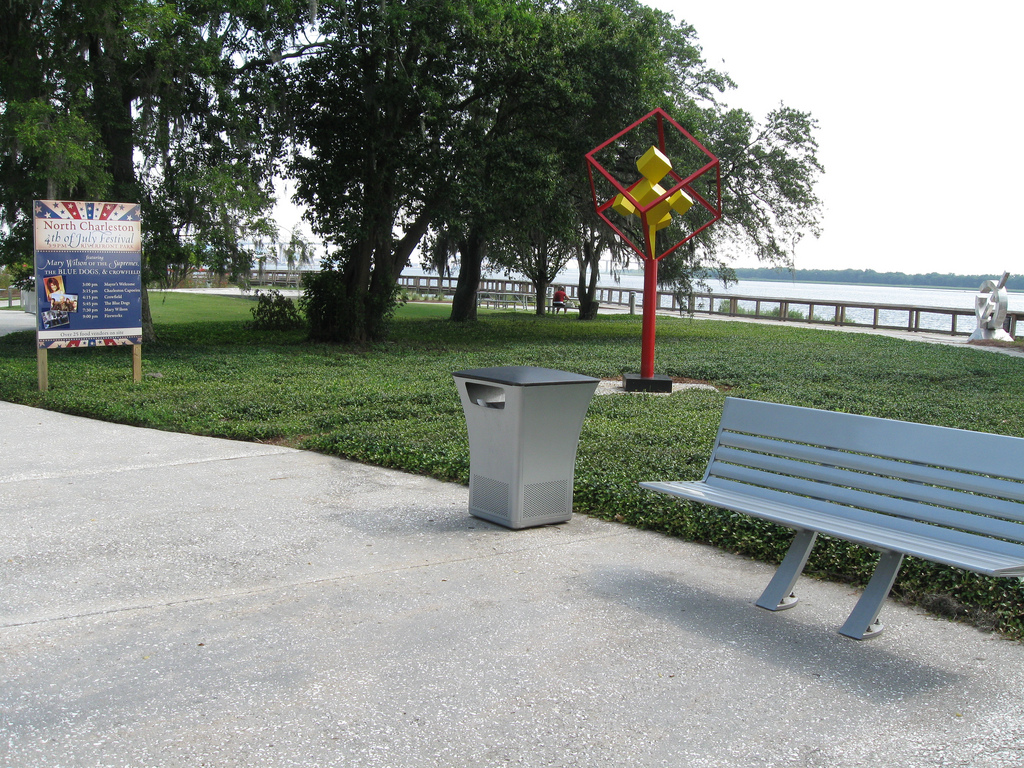 Afternoons are usually reserved for picnics in the meadow.  It is not uncommon to see families or couples spreading a blanket and having lunch in the park, taking a nap, or reading a book in one of the many chairs available for use.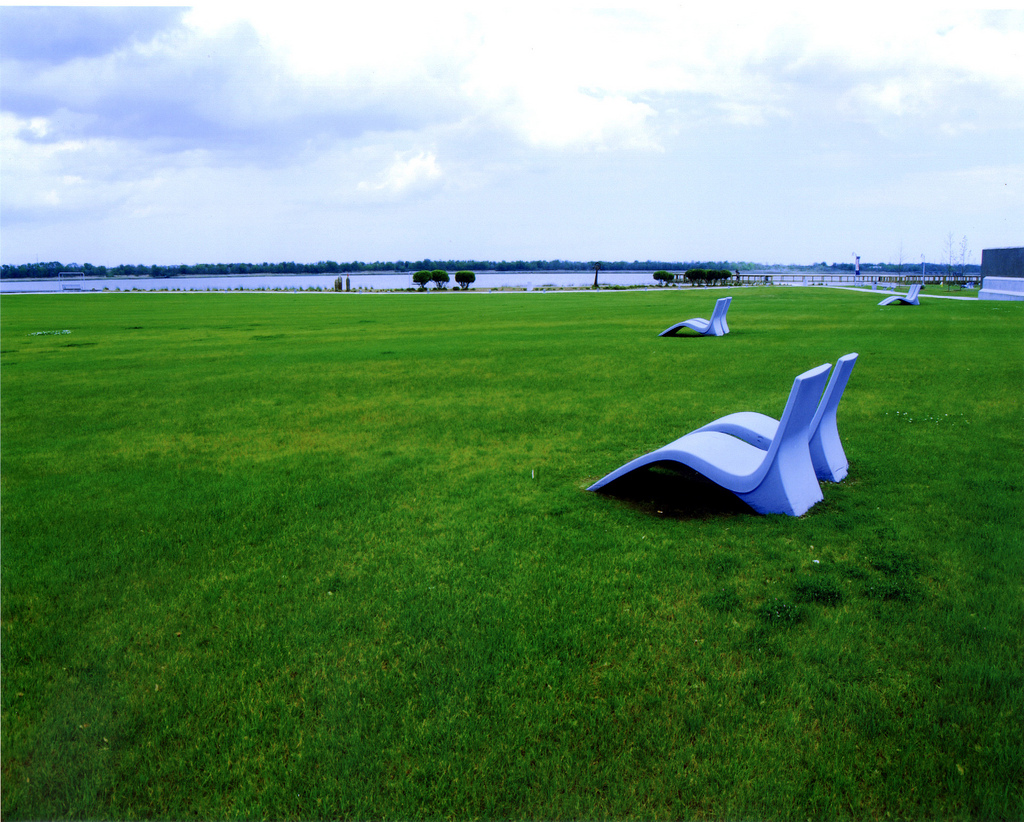 On especially hot days, a favorite thing for kids to do is cool off by running through the park water fountain.  Adults are allowed to do it as well, but just remember to bring an extra set of clothes.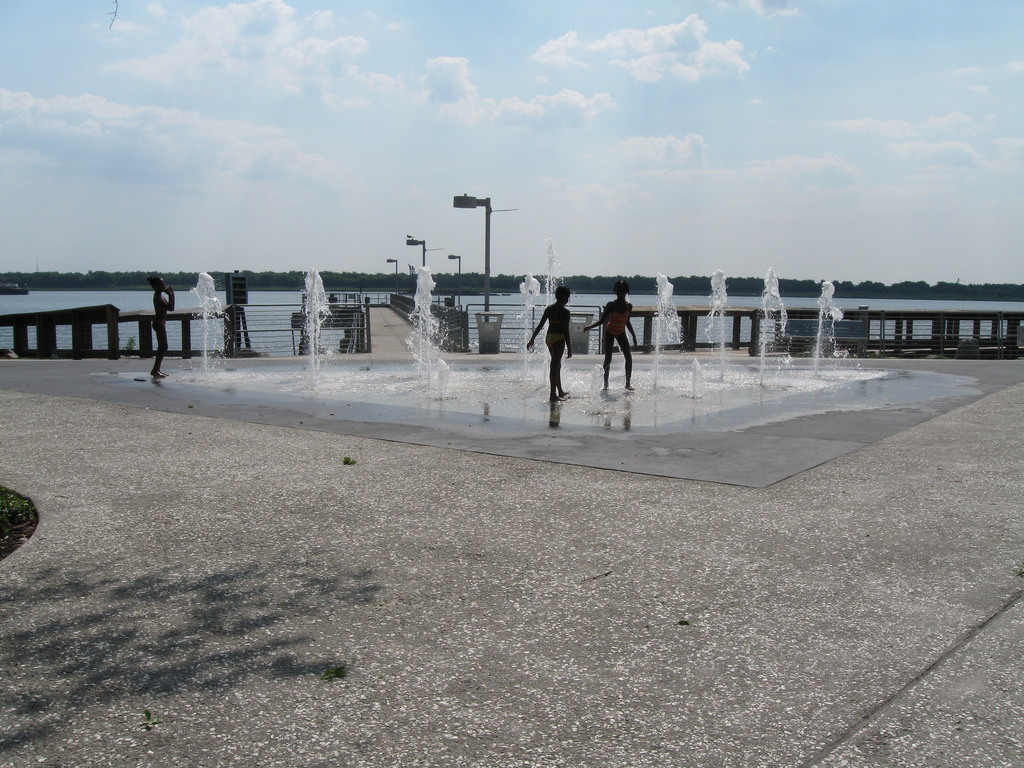 Riverfront Park is also home to the Greater Charleston Naval Base Memorial.  The monument and sculptures on site are dedicated to the military personnel and civilians who served there while the Charleston Naval Base was operational from 1901 to 1996.  It's a great way to learn about the history of the area and see how important the Navy Base was to the area.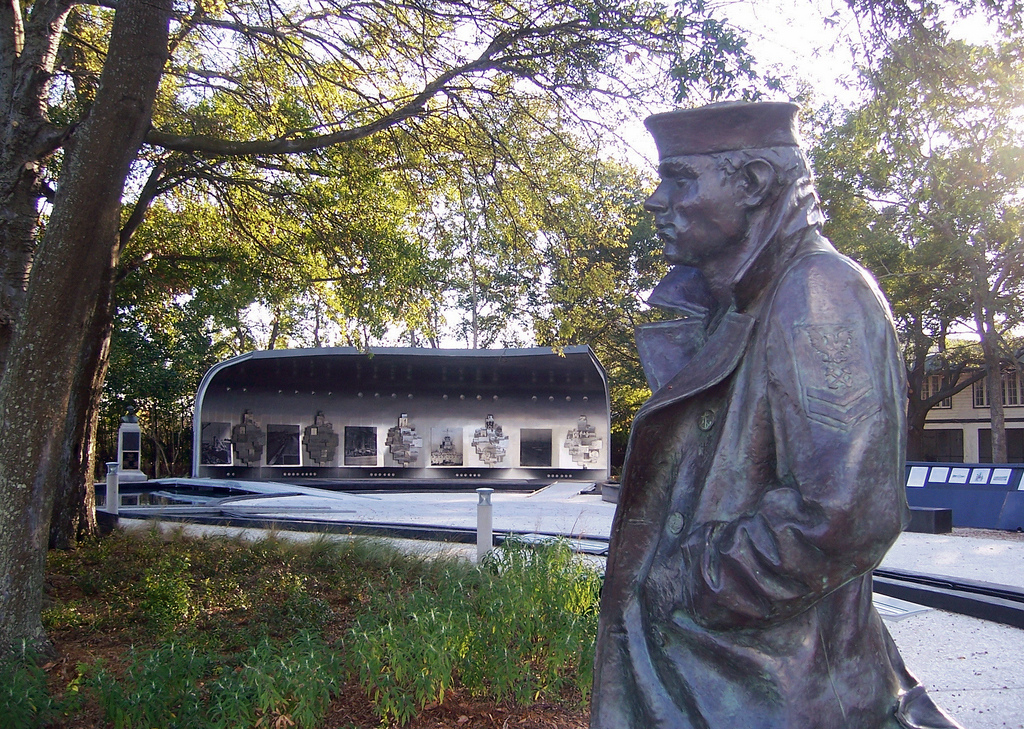 With so much to see and do I am proud to have this park within walking and biking distance from the Park Circle neighborhood.  It's been great keeping it a secret for the past few years, but it's time to invite everyone to come out and see what this North Charleston park has to offer.  Most people get lost trying to find it, but I promise you, if you follow the directions below you will find it, and you will thank me.
Riverfront Park is located on the former Charleston Naval Base:

View Larger Map
Riverfront Park is easily accessible from either the I-526 and I-26. Enter the former Charleston Naval Base by the McMillan Avenue gate or the Virginia Avenue gate and turn onto Hobson Avenue.  Look for the Riverfront Park signs that will lead you into the park.
To see more photos of Riverfront Park click here.
To read more about Riverfront Park go to the City of North Charleston website.
I look forward to seeing you there real soon!