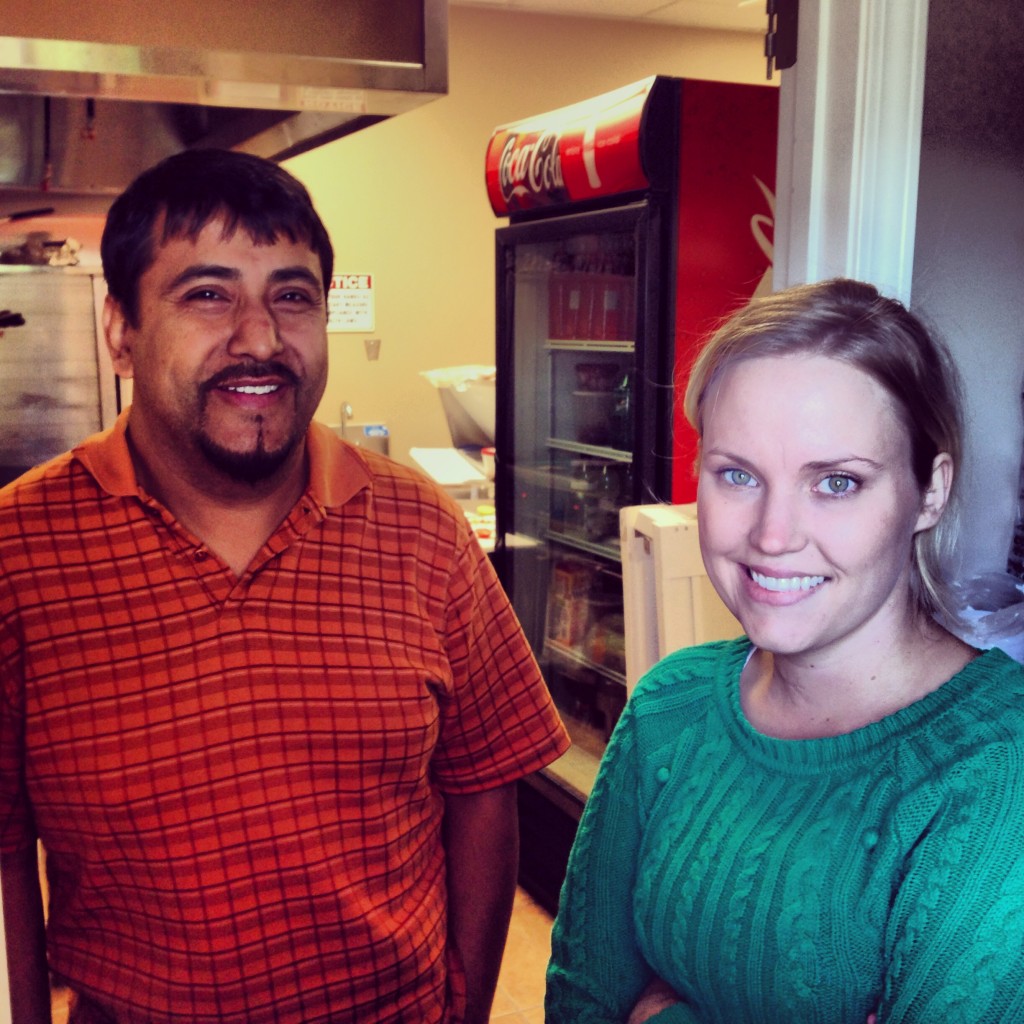 Raul's Maya Del Sol – Park Circle's Newest Taco Spot
Meet Raul and Stephanie from Park Circle's newest Taco Spot, Maya Del Sol!  You might recognize Raul from his previous stint as the owner of Raul's Mexican Grill which developed quite a following at its former spot at Rivers and Remount.  Ever since his former spot closed down Raul has been biding his time preparing authentic Mexican fare at pop-up dinners at "Butcher and Bee" downtown, but now Raul is ready for a new challenge.  Introducing Raul's Maya Del Sol!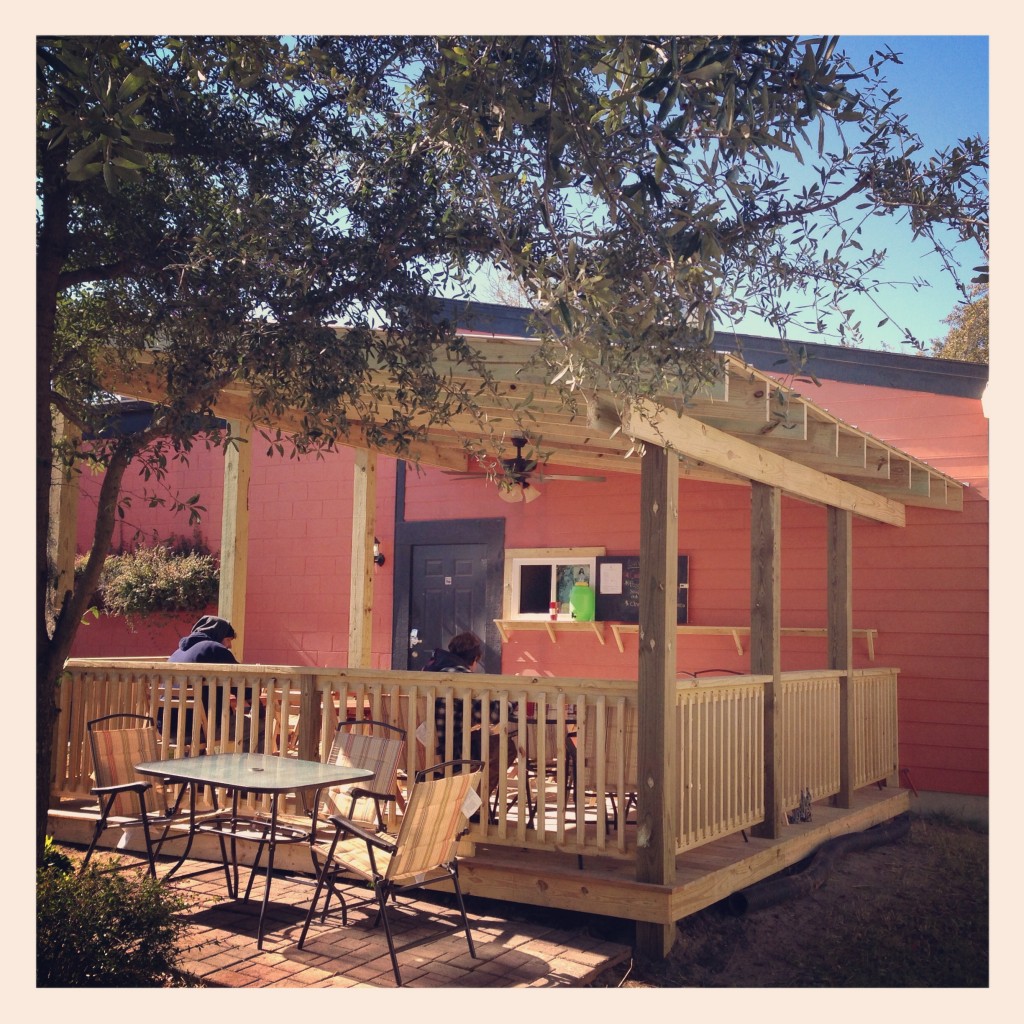 This little take out spot is located at the corner of Virginia Ave. and Stone's Alley at 1012 E Montague Ave. in Park Circle.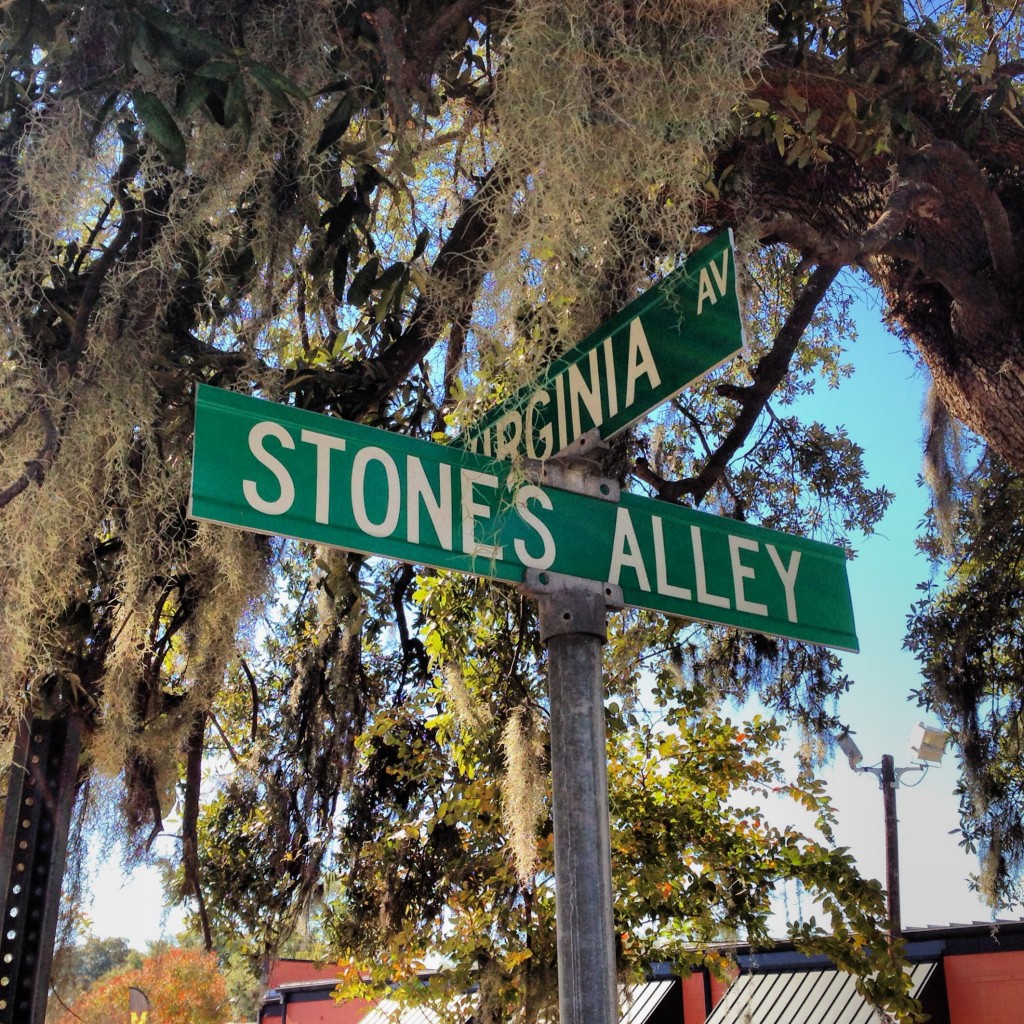 I had the opportunity to stop by for a quick bite to eat and to say Hello.  If you're walking in the area, just look for the big outdoor covered patio where you can enjoy your meal in the sun.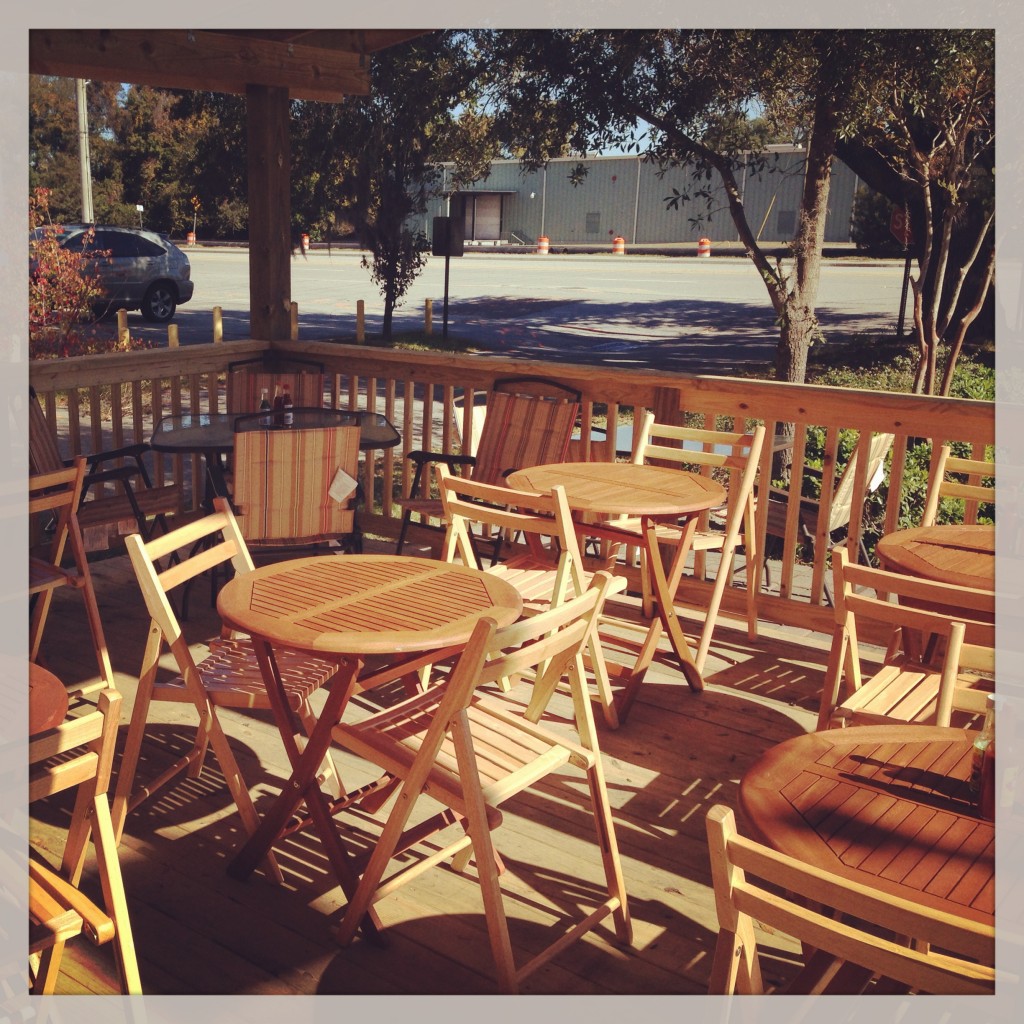 Raul tells me that this covered area is in the process of being winterized, which will add a heating source so that people can eat outdoors year round.  When I stopped by, the first thing I noticed was the Lunch Special board which changes everyday.  Authentic Mexican fare, prepared quickly, Eat-in or To-Go.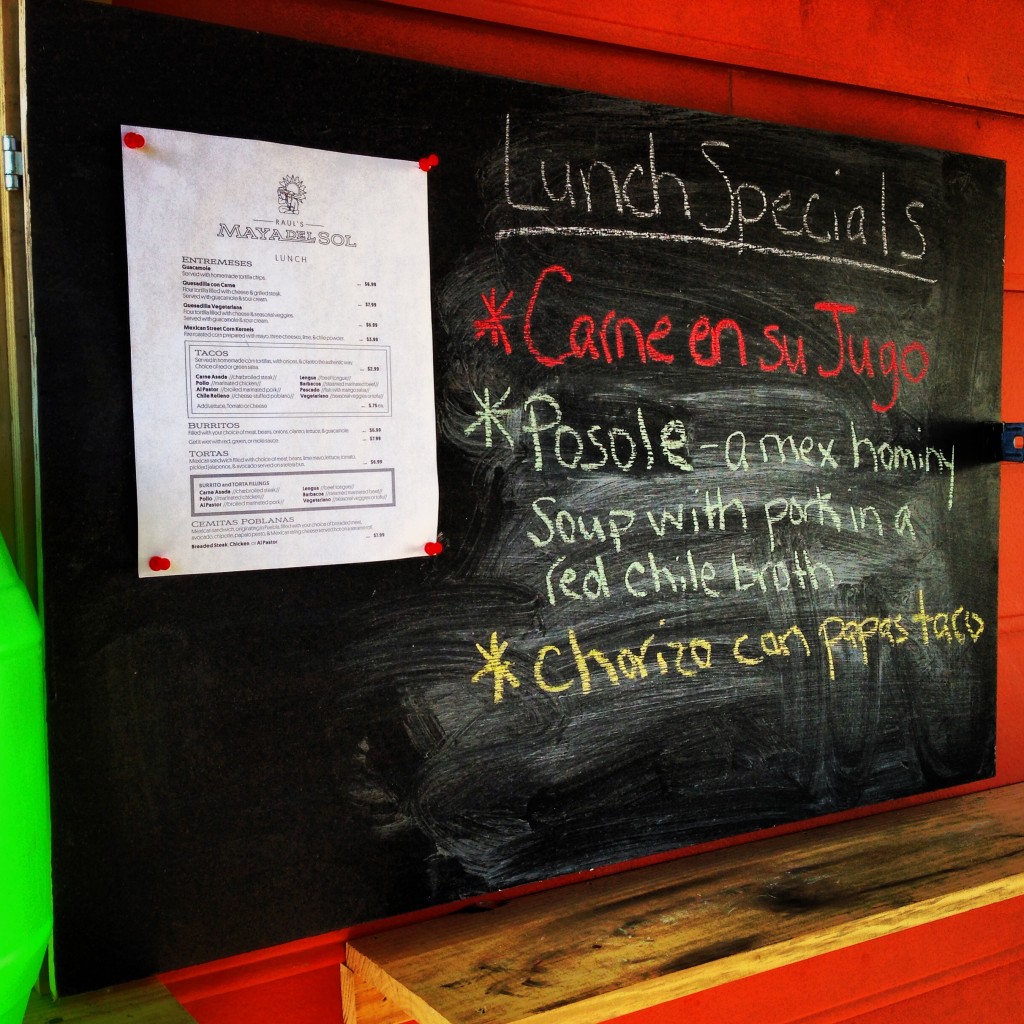 The prices are reasonable too.  Just check out the menu: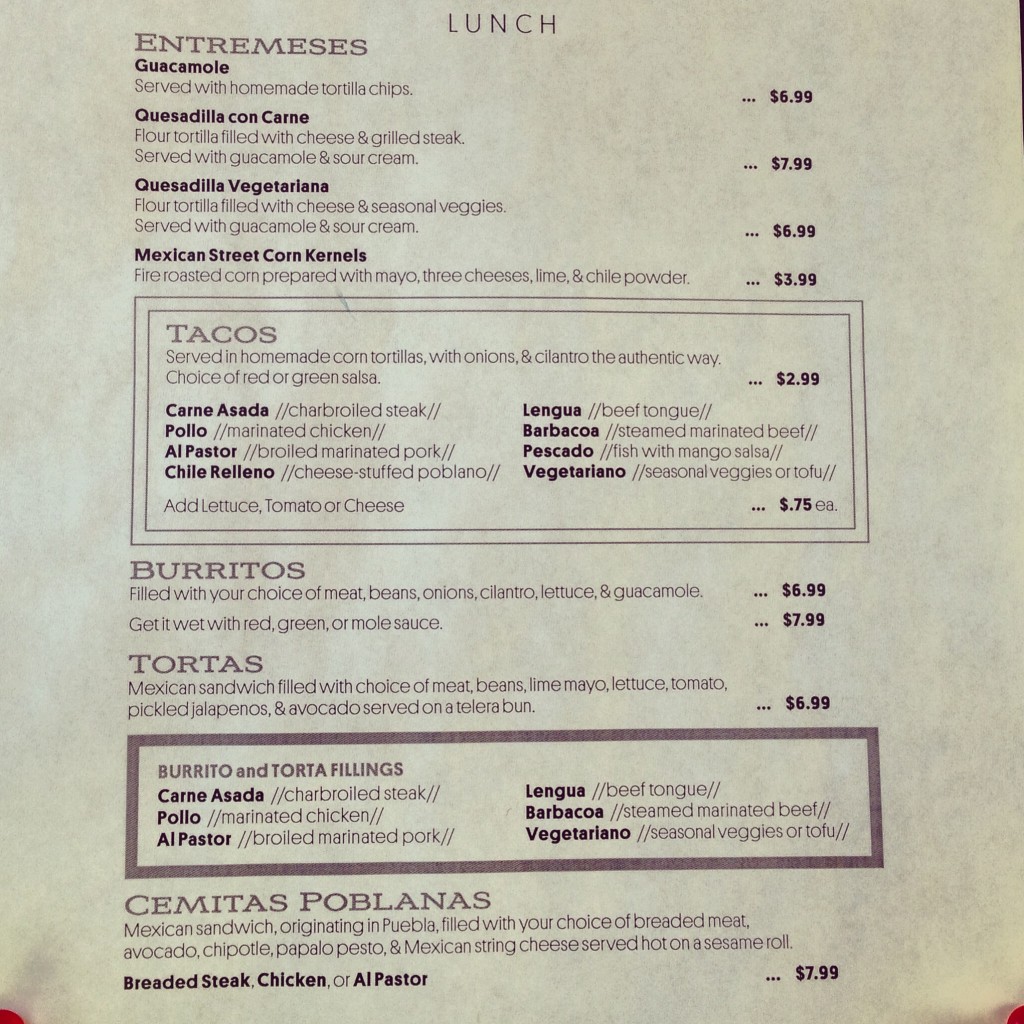 I tried the Carne Asada taco and the daily special Chorizo con papas taco.  Both were served hot, just the way I like it, with cilantro, fresh chopped onions and a side of spicy green salsa piled on top of handmade corn tortillas.  Sometimes those little things make the difference between a good taco and a great taco.  Raul makes a great taco.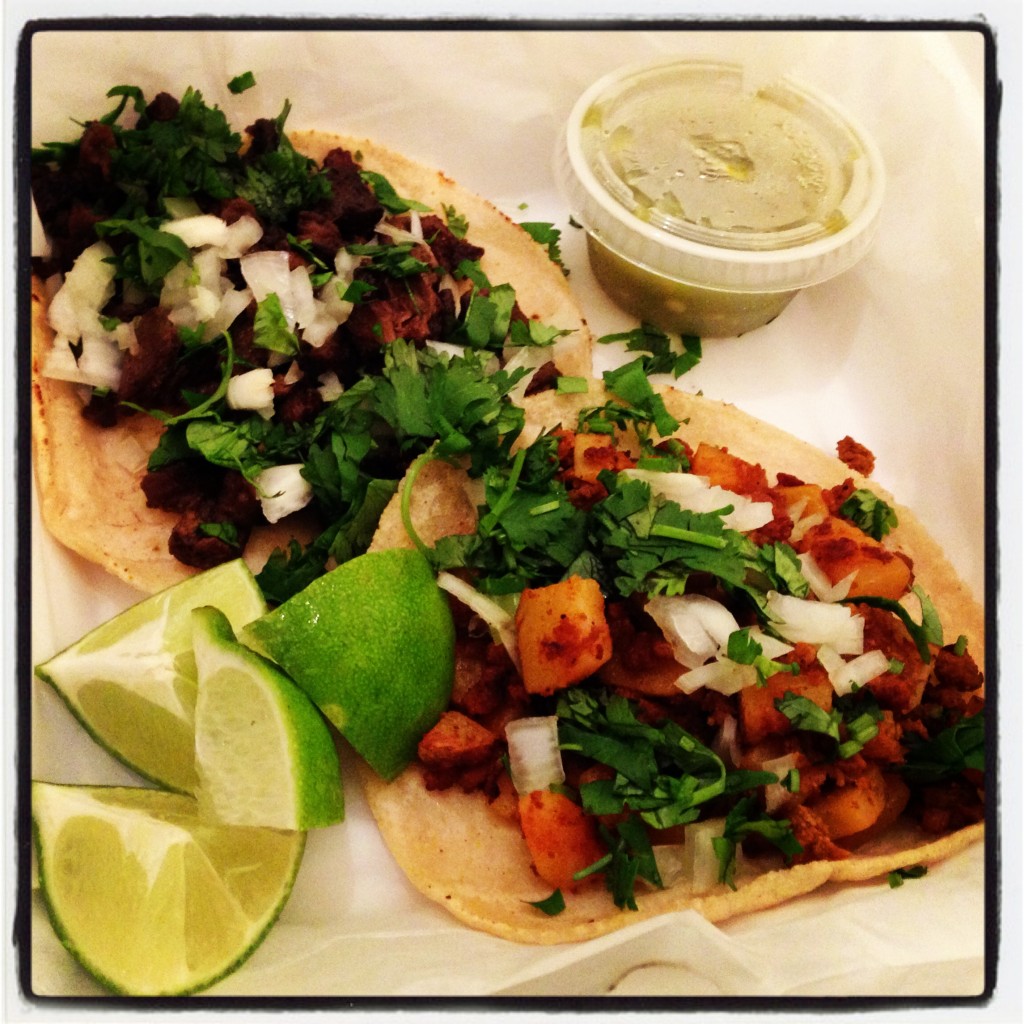 This little taco spot is probably going to be a daily habit for me, but I know that it is definitely a great addition to the already varied food offerings in Park Circle.  If you're on your way to Park Circle for a quick lunch or dinner, check them out!  You will not be sorry.  Visit Raul during their hours below: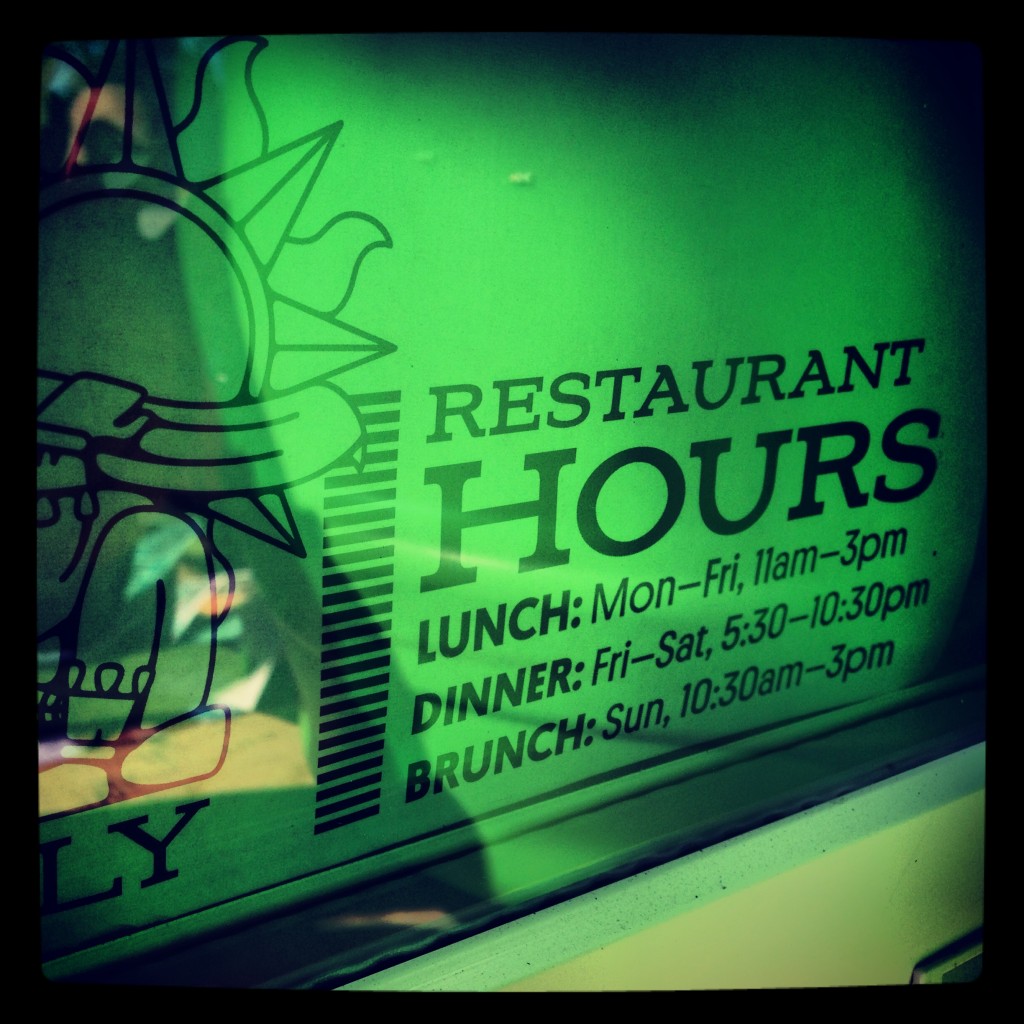 UPDATE:
Raul has just added an indoor dining area!  I stopped by for lunch and took some photos of the new space.  You'll find it pretty sparse right now, but comfortable.  The walls are adorned with cool art and there's a bar area, but right now it's BYOB as Raul's does not serve alcohol yet!  One thing to keep in mind is that their hours changed a little bit as well.  Lunch and Dinner specials change daily, so make sure to visit the Maya Del Sol Facebook page for the latest.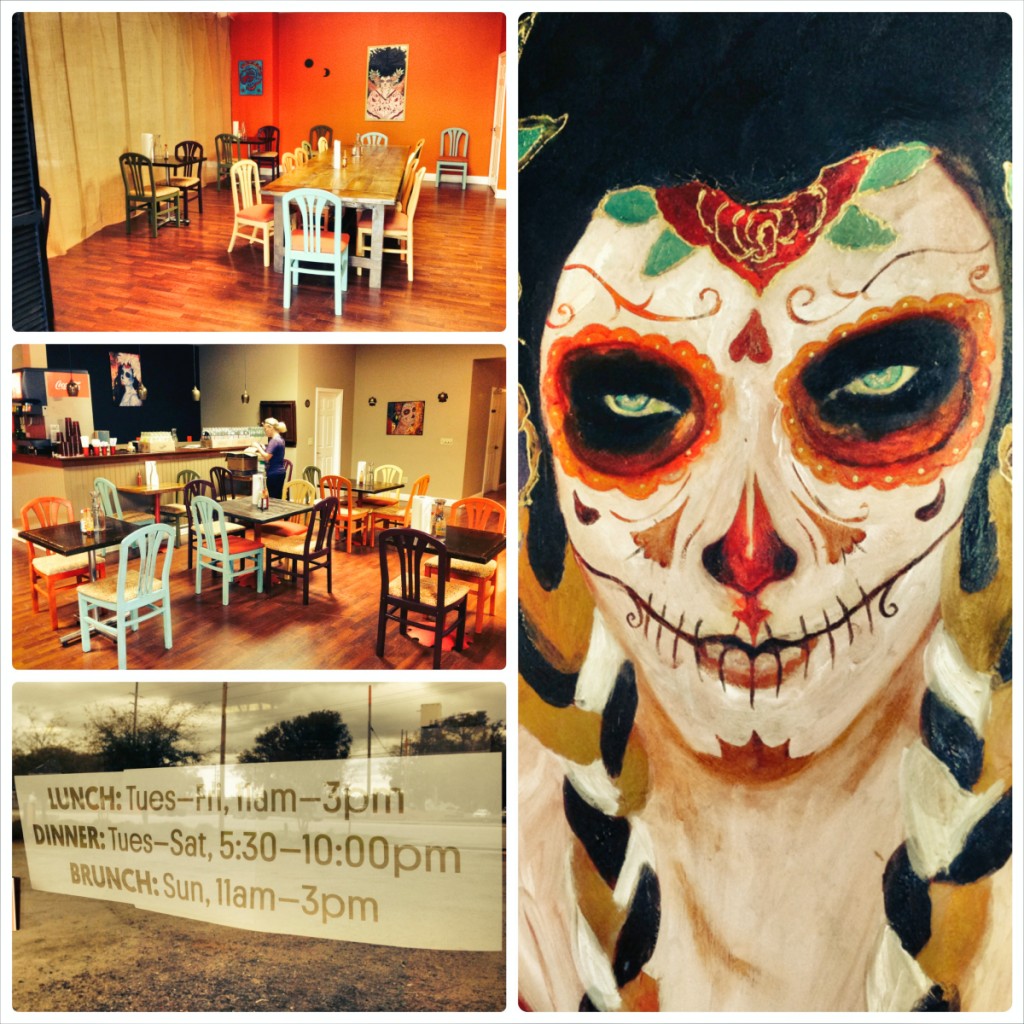 If you want to live in Park Circle, check out all the homes for sale on the map below!
[spatialmatch_map id=2 width=100% height=600]