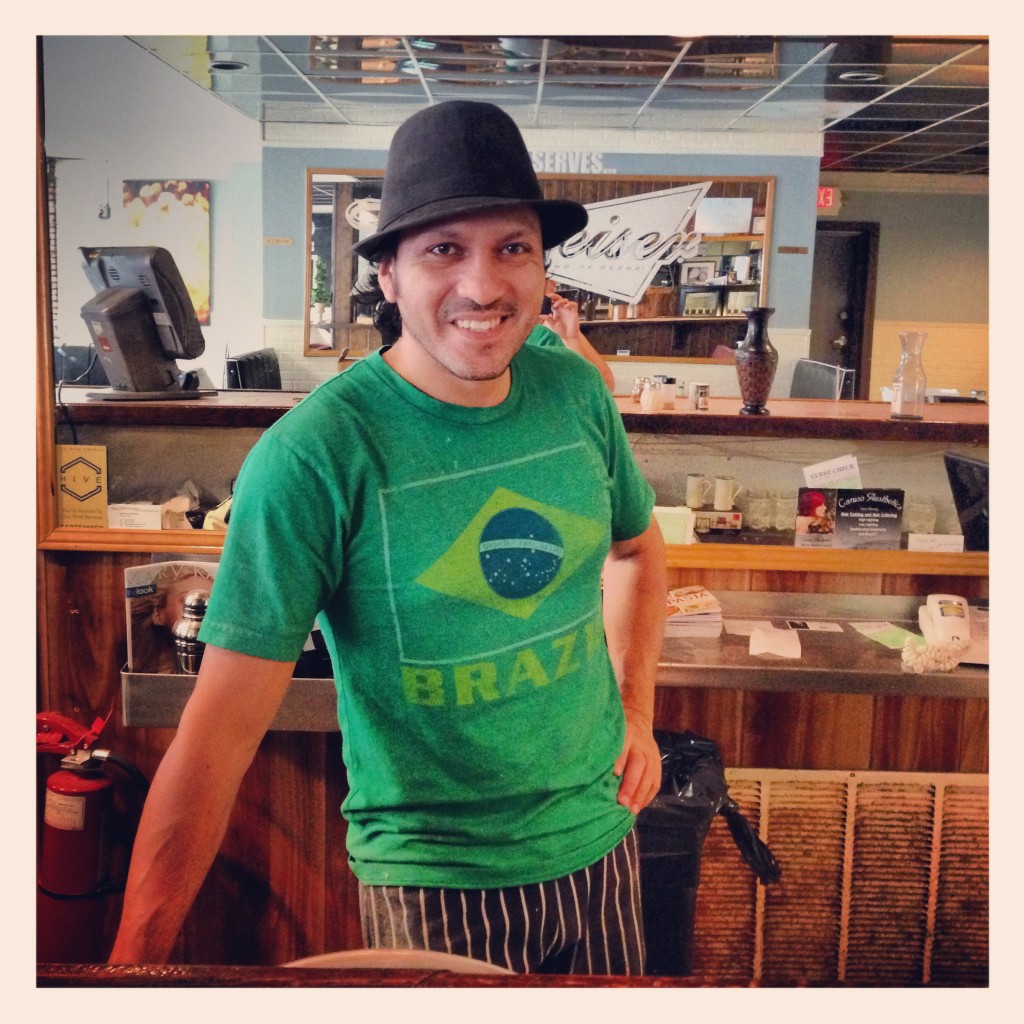 Vesta – New York Style Pizza near Park Circle – CLOSED
Meet Darwin, owner/operator of Vesta, a New York Style Pizzeria and Italian Restaurant new to Park Circle. Darwin opened up Vesta about 6 months ago with a goal of making the family restaurant popular again, and feeding the masses with his gigantic New York Style pizza's!  Vesta specializes in feeding hungry families with the aforementioned New York Style pizza slices as well as Italian favorites like spaghetti and meatballs or lasagne. I ordered the Monday to Friday special consisting of two slices and a drink for $5 and I am ashamed to say I could only finish one slice.  I mean, c'mon, just look at these things!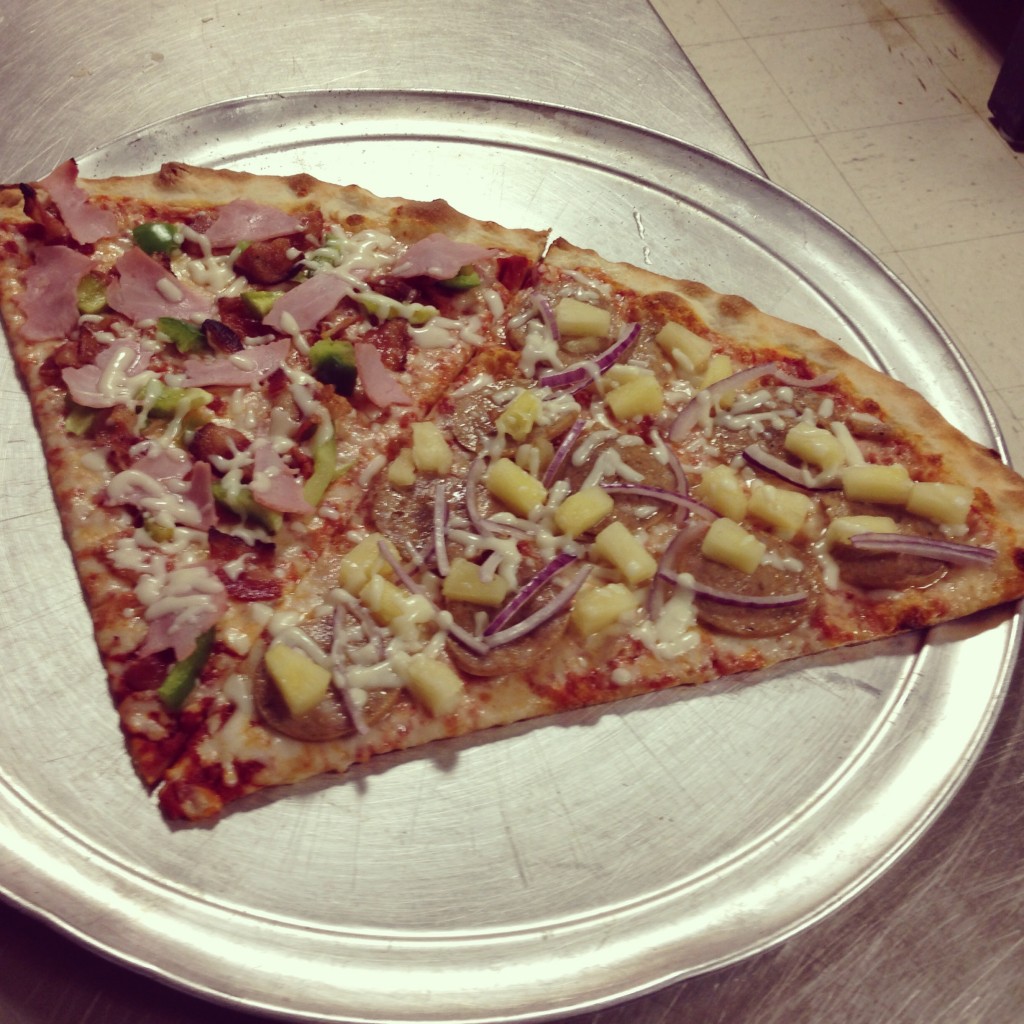 If you've never had a New York Style Pizza's, then you should know that what distinguishes them is its thin crust and thin base, which makes it perfect for folding in half before eating.  It's like eating a foot long hotdog.  If you're a little less hungry and are trying to watch your weight, you can opt for a slice of pizza with a side house or ceasar salad and a drink for only $5 as well.  It's a great deal for those looking for a quick lunch or dinner.
I spoke with Darwin while I wolfed down one of the slices and asked him about why he opened up his restaurant:
I've been making pizza's for 14 years.  I started by helping open a pizza place in Irmo, SC, which is still there today,  and then I got married to my wife who is a lawyer in downtown Charleston.  It was only natural to open up my own spot.  I wanted to open up a restaurant where families could get a good meal, at really good prices and have some fun.
His restaurant has the kids in mind as he has put a couple of arcade games and a pool table for entertainment.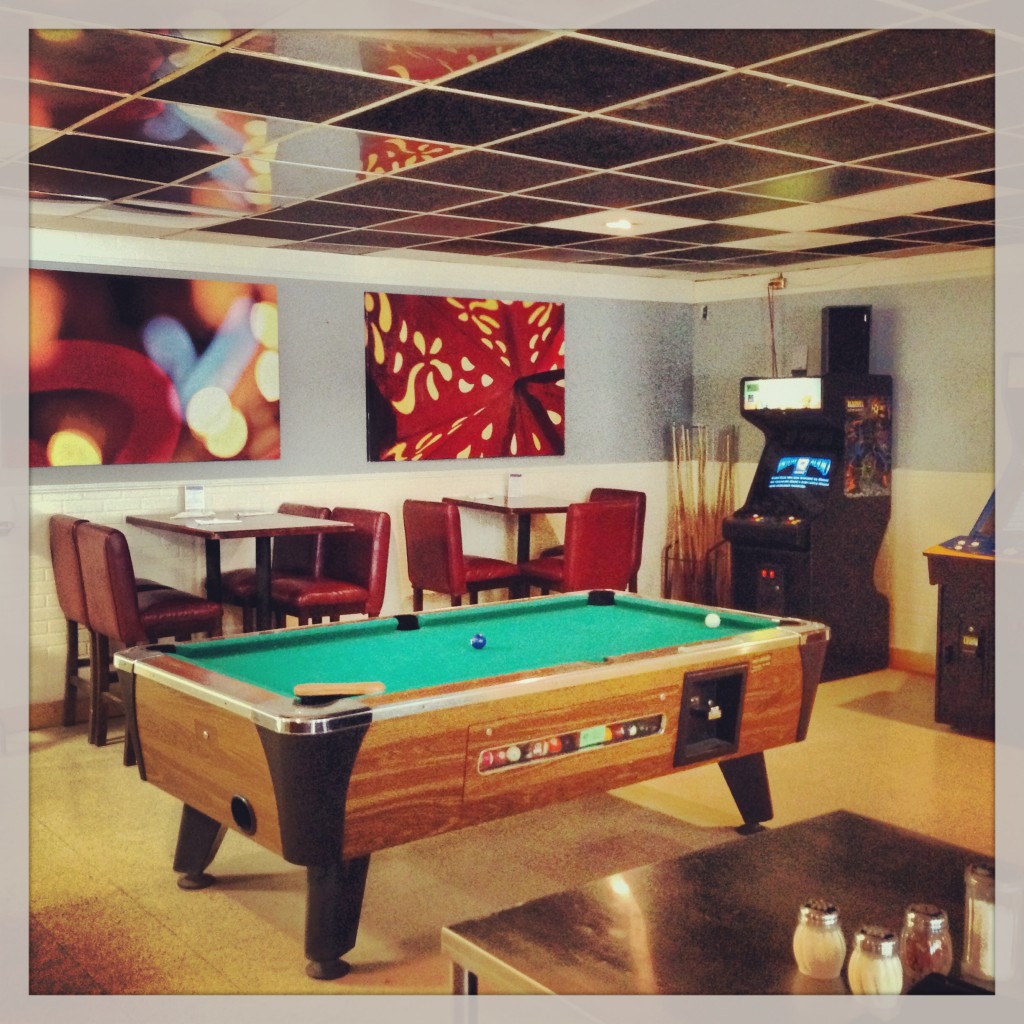 The bar currently offers some beer and wine, but it's not a sports bar, so you won't get any obnoxious sports fans yelling at a TV.  It feels more like you're at your uncle Vito's basement and it's time for dinner.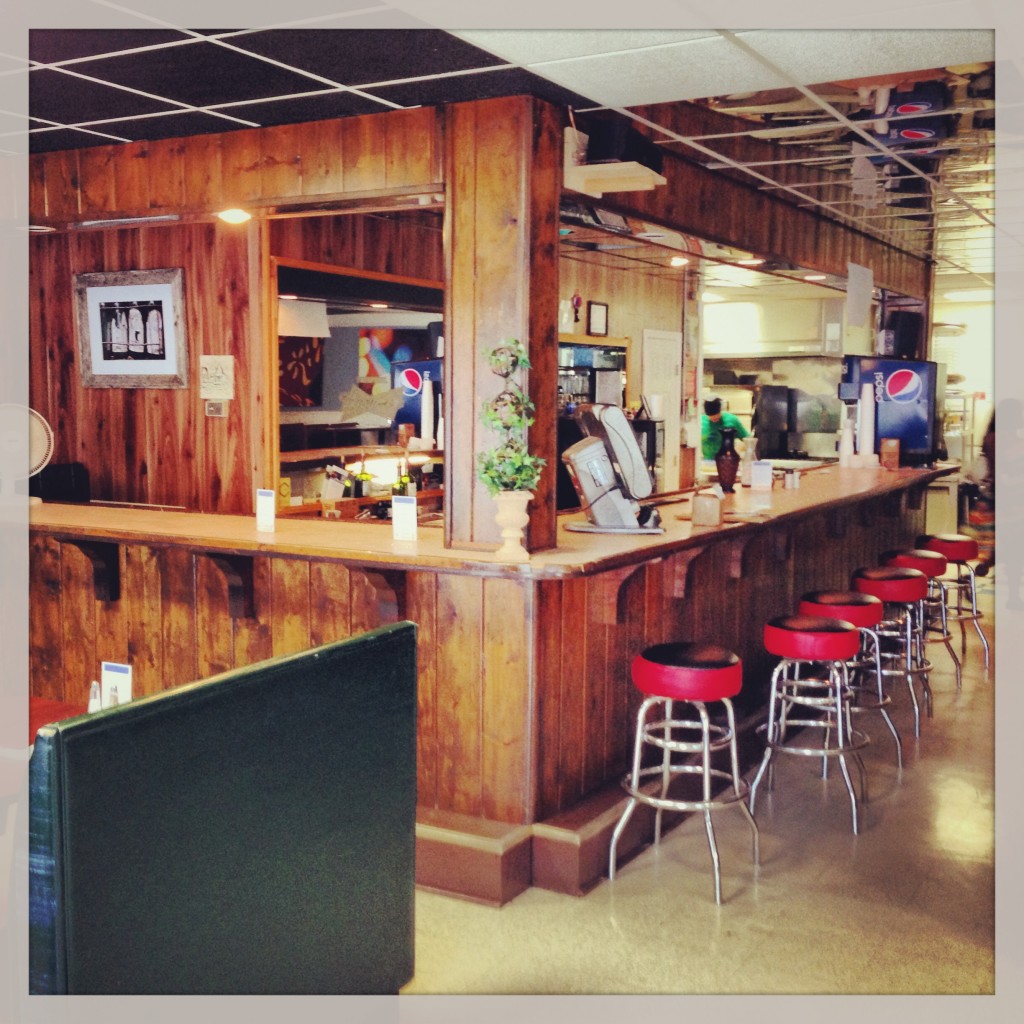 Did I mention the prices are reasonable?  Check out the menu below: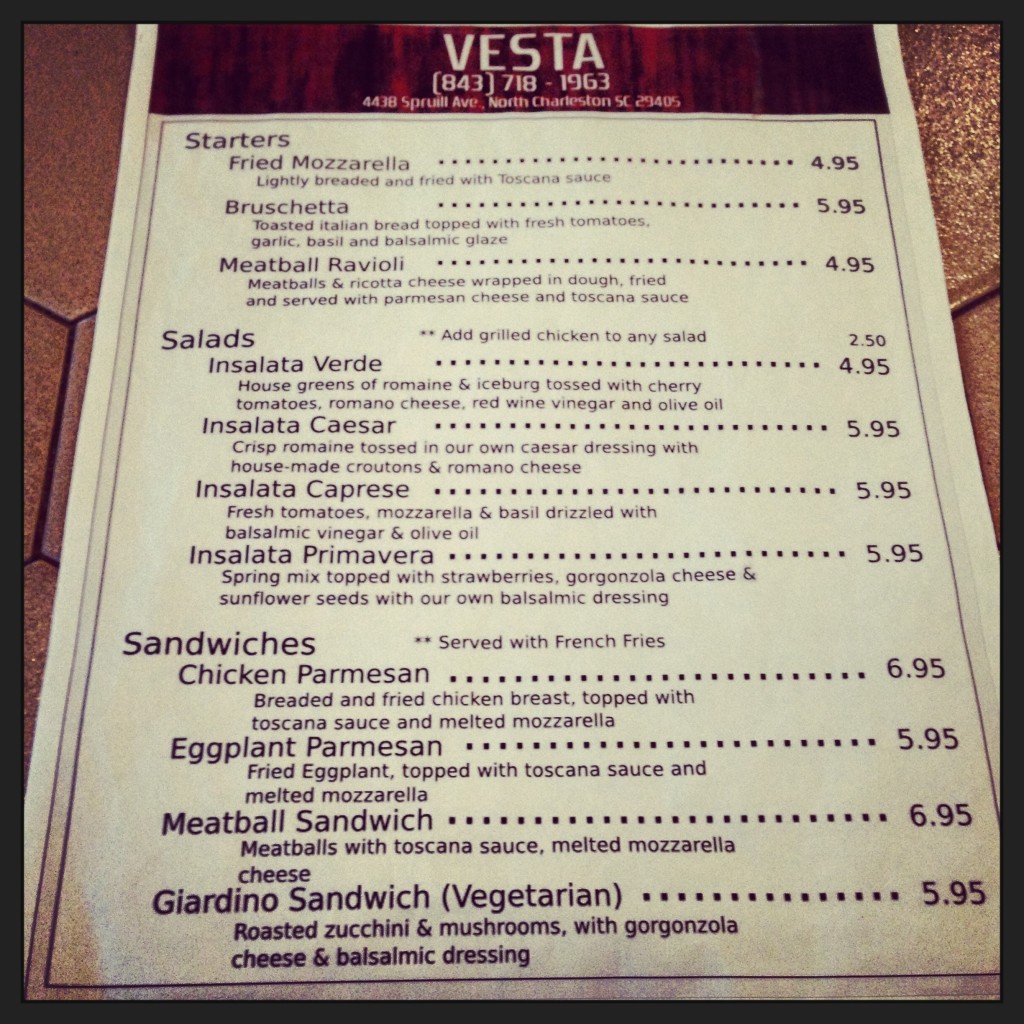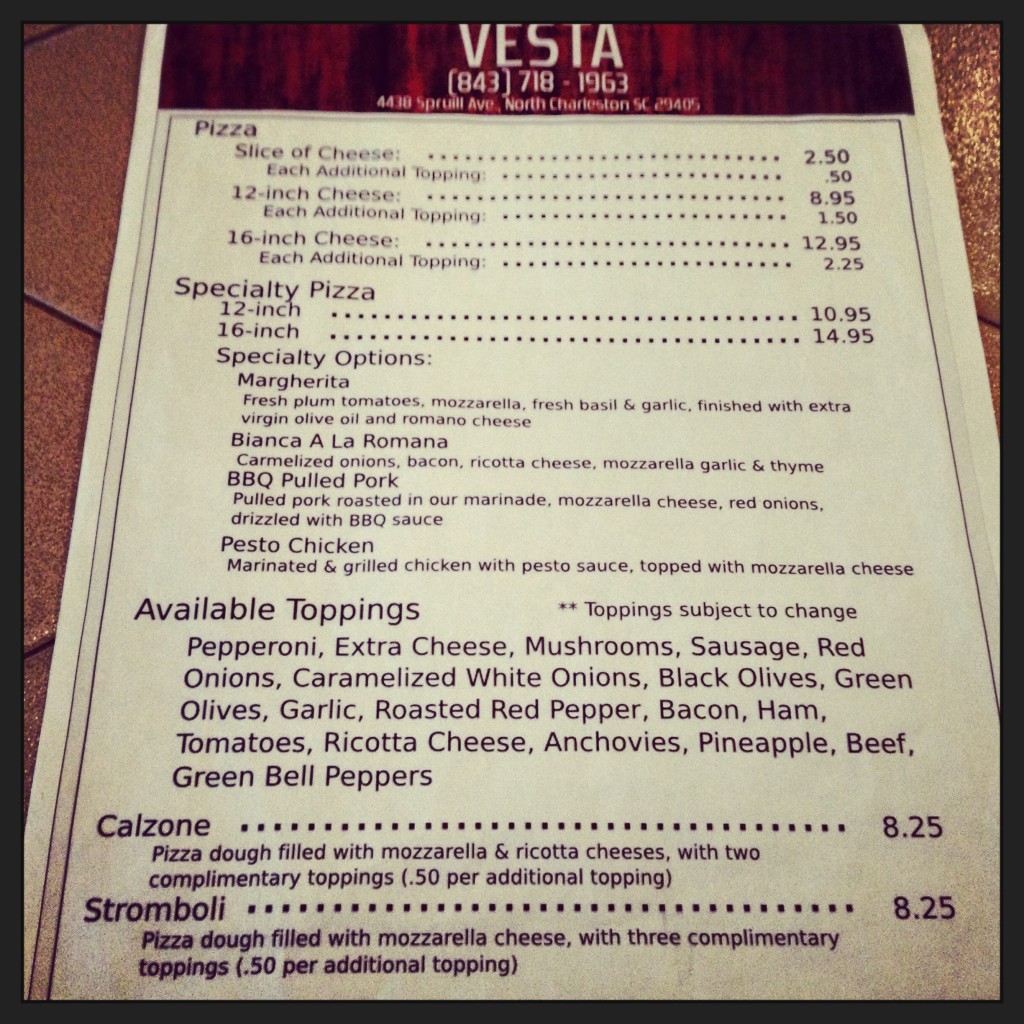 The next time you get a craving for New York Style Pizza, or just a good hearty Italian meal without breaking the bank, why not stop by and say Hi to Darwin at Vesta?  You'll be happy you did.
If you go, here's what you need to know:
Vesta
4438 Spruill Ave.
North Charleston, SC 29405
(843)718-1963
Hours: 11am – 9pm
Check out their Facebook Page.