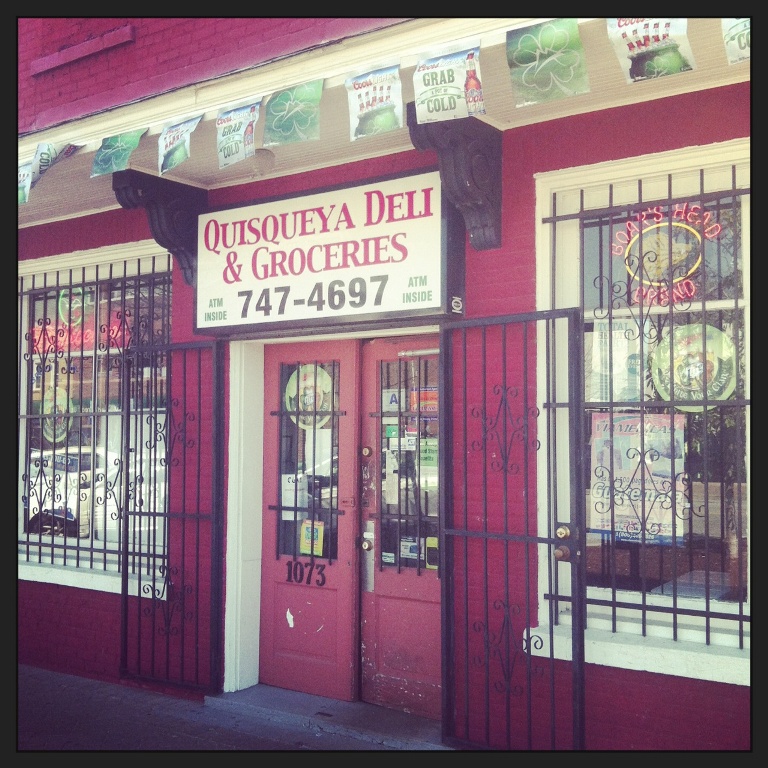 Quisqueya Deli and Groceries – NOW CLOSED
The Quisqueya Deli and Grocery store is a hidden gem.  Don't let the barred windows fool you.  Located in the heart of Park Circle, this neighborhood deli and grocery store has been here for over 7 years.  Personally, I've walked past those barred windows almost every day for the past couple years, and really never had a reason to go in until last Friday.  Believe it or not, I walked in to buy a newspaper (I didn't even know they still made those), but I'm glad I did!  It gave me the opportunity to meet Mike (pictured below) who is the owner and proprietor of the Quisqueya Deli (pronounced "key kay ya").  After speaking with him for a bit, I came to find out that Quisqueya is a pretty common name in the Dominican Republic and explains why Mike was wearing the official baseball cap of the Dominican Republic National baseball team.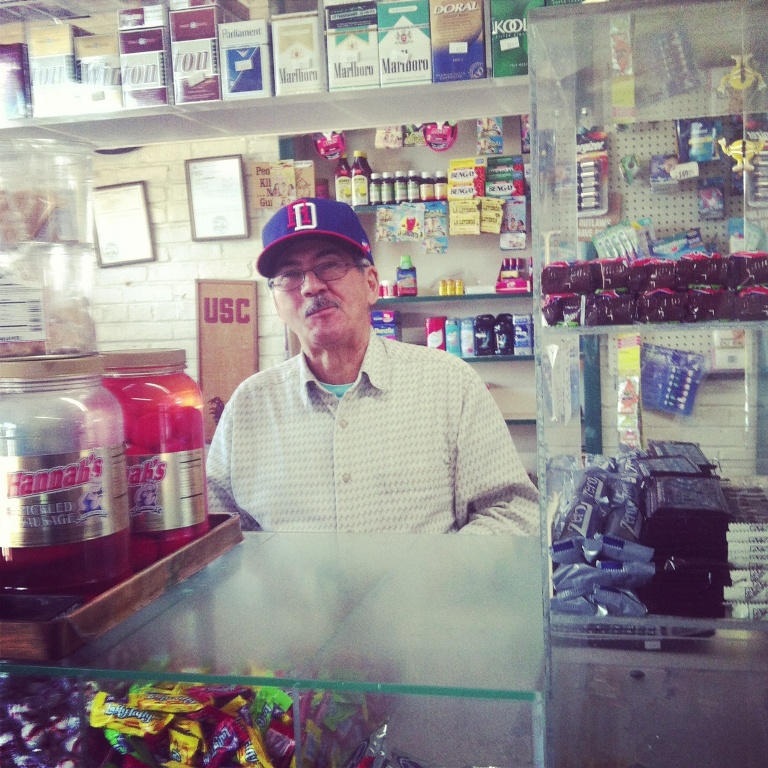 I asked Mike if I could take pictures of the store and let people know about what his store had to offer and he happily said "Yes".  I know that a corner grocery store isn't exactly the most exciting thing in the world, but the Quisqueya Deli is not your average corner store.  Sure, it's stocked with the usual things you'd find in a convenience store like batteries, candy and cigarettes, but when's the last time you saw fresh boiled jumbo peanuts?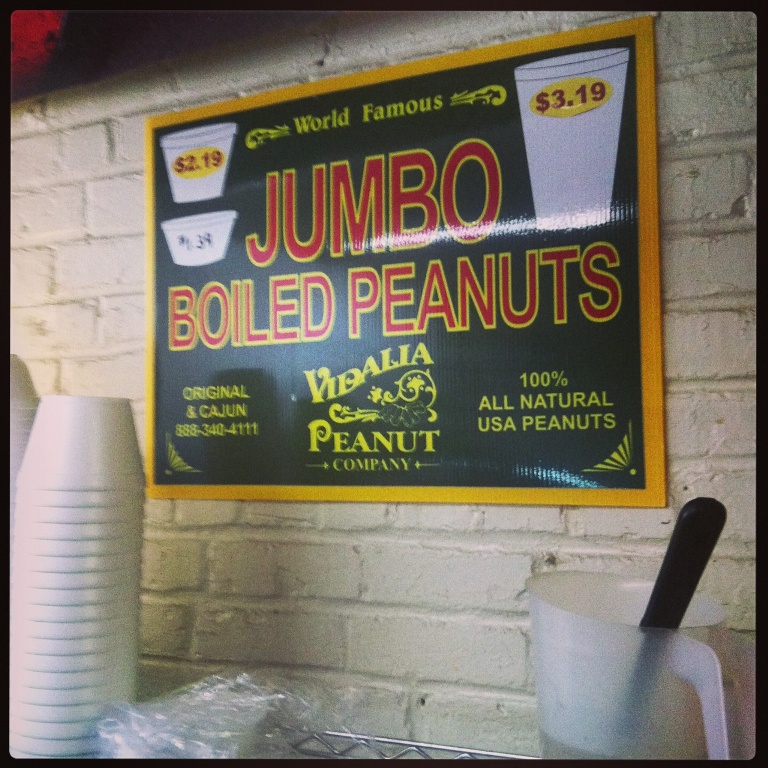 You know what goes well with Cajun peanuts?  Wine.  And when you walk in the door, you'll notice a wall of wine with a wide selection of recognizable wines like Yellow Tail, or Sutter Home.  So, the next time you visit for peanuts why not pick up a Red Wine for dinner, or try something new?  The main thing is, just know that you don't have to drive far to get your next bottle of wine.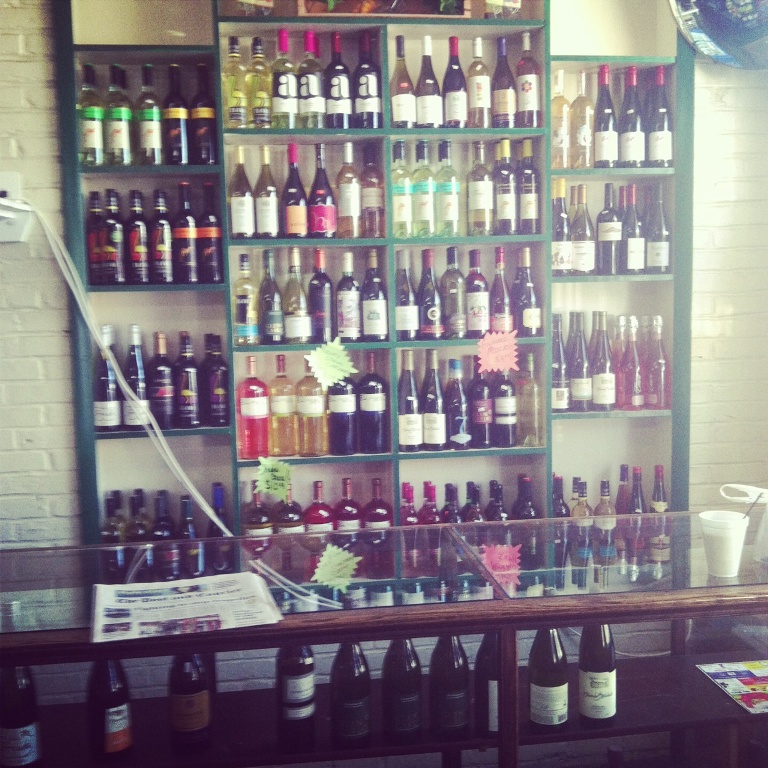 One of the true surprises at the Quisqueya Deli was the Deli counter at the back of the store.  The Deli offers a wide selection of Boars Head meats and cheeses.  If you're in the mood for a deli sandwich, made to order with fresh cut tomatoes, cheese, onions and meat, then you'll be happy to know that this delicatessen offers you that ability.  It's a perfect place to get a fresh deli sandwich for a low price.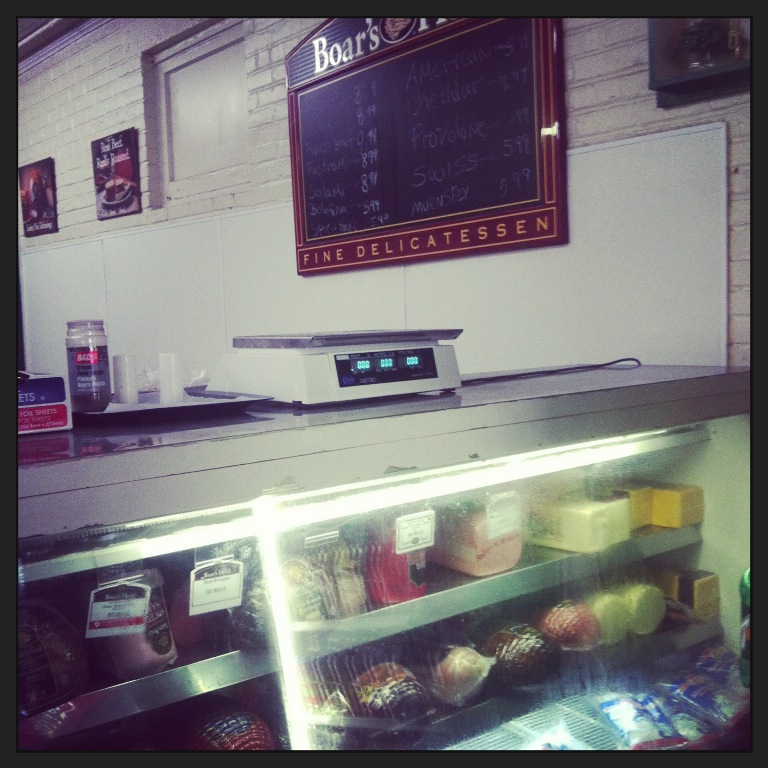 The Quisqueya Deli is not going to replace your grocery store, but if you're ever in the area and in a pinch, or don't feel like driving, then they're there for you.  They've got everything from cereal to grits, Jello, Olive Oil, Cold Beers, and an ATM.  You'll need one because the Deli only accepts cash and also for the simple fact that it's very hard to find an ATM in Park Circle.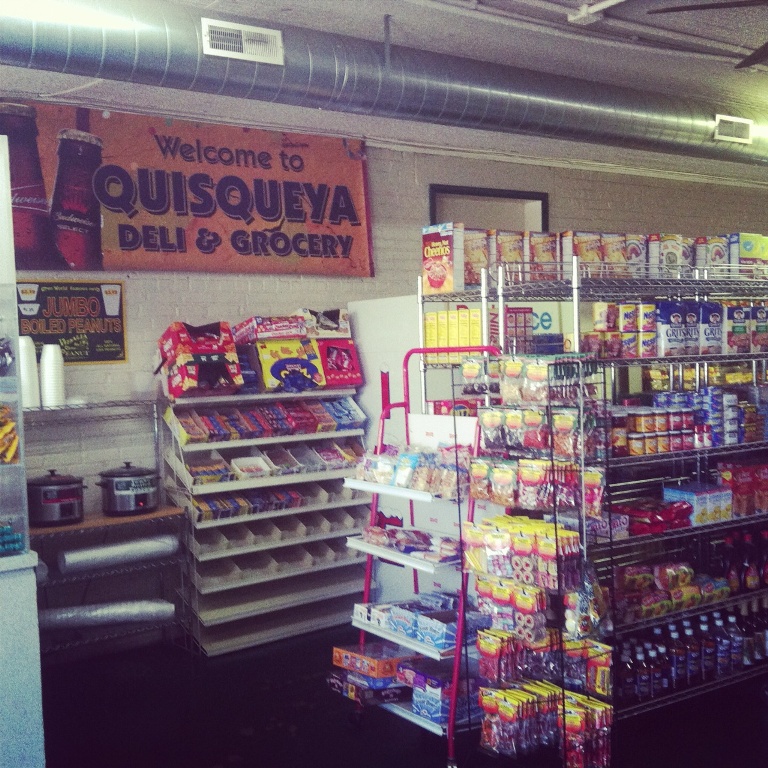 The Quisqueya Deli is a neighborhood gem worth exploring.  Visit for a few items, and leave with a sandwich, you'll be glad you did.  If you need anything else, just talk to Mike and he'll be happy to help you, or at least talk a little baseball.
If you go, here's what you need to know:
Quisqueya Deli and Groceries
1073 East Montague Ave.
North Charleston, SC 29405
(843)747-4697