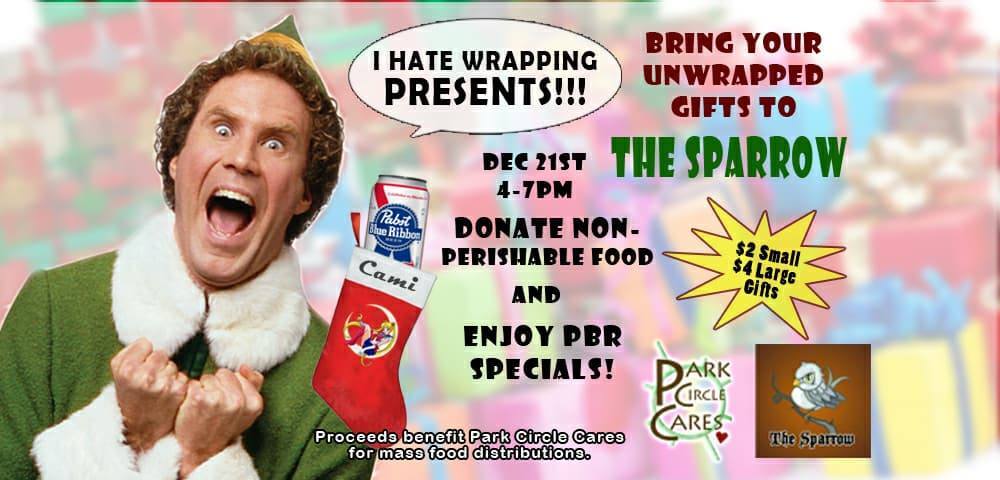 Present Wrapping Fundraiser at The Sparrow
The best thing about the holidays is gift giving, but I think we can all agree that the worst thing about the holidays is the gift wrapping! The good news is, if you've still got a ton of gifts to wrap, then why not have someone else wrap them for you while you enjoy an adult beverage?!? The best part is, you'll be helping out a local charity with every gift you get wrapped!
Come on out to The Sparrow (1078 E Montague Ave – just off Chateau Ave.) on Thursday, December 21st from 4 to 7pm and have The Sparrow elves wrap your gifts! $2 for small gifts, $4 for large. Proceeds will go to Park Circle Cares, which is a non-profit organization that seeks to assist people who struggle with food insecurity. Bring all your last-minute gifts and while you're at it, any non-perishable food items to donate.
PBR specials and good cheer will be on tap!