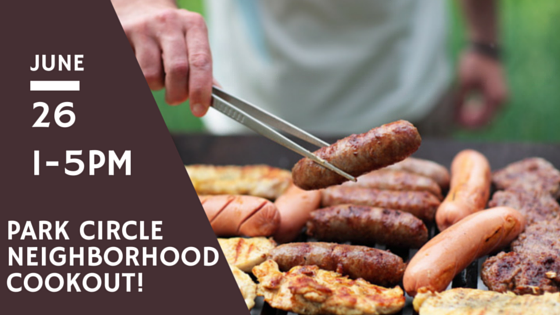 Park Circle Neighborhood Cookout
Riverfront Park is the place to be this Sunday, June 26th as the cookout to end all cookouts occurs from 1-5pm. This event was put together as a way to get to know your neighbors in our amazing Park Circle neighborhood! The event is family friendly and will have everything from good ol' fashioned picnic games like 3 legged races, watermelon eating contests, and arm wrestling matches! Kids will have plenty to do with jump castles, coloring contests and more!
Mark your calendars for this Sunday and come out for a day full of sun and fun!
Riverfront Park: 1001 Everglades Ave, North Charleston, SC 29405
Parking: Free!
Admission: Free!