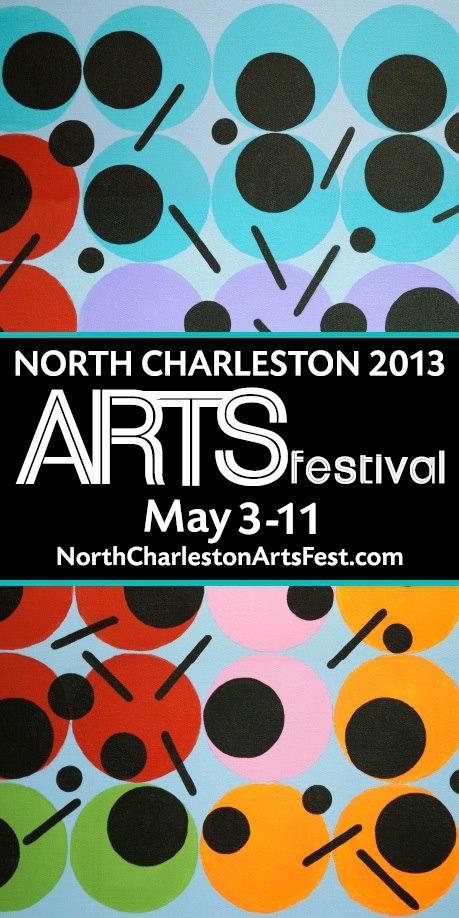 North Charleston Arts Festival 2013 Best Bets!
The North Charleston Arts Festival is well underway and there are a ton of things going on this week that will keep you entertained.  With so much happening, here's a little cheat sheet to help narrow down the best best events going on this week!
MONDAY (CONCERT):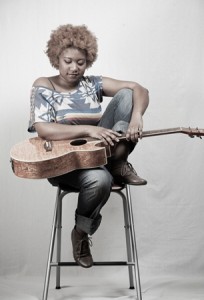 Watch Neo-Soul/Soulful Folk singer Faith Lyn as she performs free at the Cooper River Memorial Library at 3503 Rivers Ave., North Charleston, SC 29405.
6:00-7:00pm
FREE
Cooper River Memorial Library, 3503 Rivers Avenue, North Charleston, SC 29405
Inspired by such artists as Tracy Chapman and Eryka Badu, singer/songwriter/guitarist Faith Lyn has come to develop a style all her own, often labeled as a blend of Neo-Soul and Soulful Folk. The carefully chosen words and melodies in this young artist's original songs have inspired many young and old. At the age of 20, she has already released two albums, Naturlyn and Expressing Myself, and has been honored among other female musicians like Ann Caldwell and Joy Pryor, by Links, Inc., one of the oldest and largest volunteer service organizations of women who are committed to enriching, sustaining, and ensuring the culture and economic survival of African Americans and other persons of African ancestry. Join her for this intimate evening concert and see a star in the making.
TUESDAY (WRITING WORKSHOP):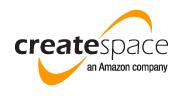 Calling all authors, creative writers, or anyone just interested in putting words on paper!  This is your chance to learn about self-producing and publishing.
6:00-7:00pm
FREE
North Charleston City Hall, Buist Conference Rm. (3rd fl.), 2500 City Hall Lane, North Charleston, SC 29406
CreateSpace, an Amazon.com company, is the leading provider of independent publishing tools that empower authors to produce, polish, publish and distribute their printed work to customers around the world. Join representatives from the company for an overview of how to use the platform and publish your work in print.
WEDNESDAY (ART WALK):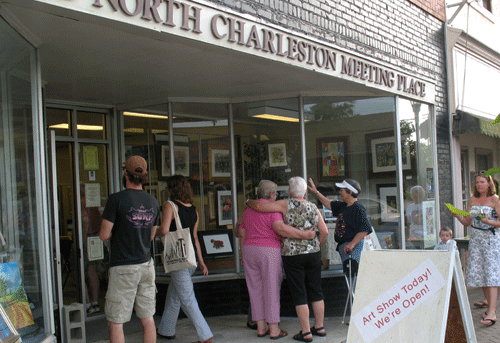 This is one of the best events during the North Charleston Arts Festival!  Come take a stroll through the Olde Village area on East Montague Ave.  Make sure to stop into the Carolina Elite office at 1081 E Montague Ave and say "Hi!" as our doors will be open with art displayed from local artists, Megan Collier-Bansil and Paige Duvall.
5:00-8:00pm
FREE
Olde Village area, East Montague Avenue, North Charleston, SC 29405
It's an evening of art and culture for the whole family! Rain or shine.
Take a stroll down East Montague Avenue through businesses, restaurants, and salons to see works by local artists and fine craft artisans representing a variety of styles, subjects, and mediums.
Charleston-based Hawaiian steel guitar trio, Olu' Olu', will be rockin' vintage tunes and stylish originals throughout the evening.
Violin and accordion duo, Cricket & Snail, will also be offering up an eclectic mix of French, klezmer, Celtic, and classical music.
At 5:30pm, Half-Moon Outfitters will officially unveil two public art murals painted on their new building addition at 1084 East Montague as a result of a public art competition.
Other large-scale, contemporary, outdoor murals can be seen on buildings along Chateau Avenue courtesy of the ChArt (Charleston Art) Outdoor Initiative.
Be sure to stop by 4845 Chateau, where culinary artists, visual artists, and musicians will be opening their studios up to the public.
Learn about the fine art of violin making through ongoing demonstrations by luthiers from the The Gawlik Violin Company.
Pick up a handmade gift at the artist market featuring booths by members of the North Charleston Artist Guild.
Meet the artists and enjoy light refreshments at the Art & Fine Craft Co-Op Gallery reception at the Meeting Place.
Artists participating in The PODS Project will also be on hand throughout the evening to greet visitors to their art installations created inside portable storage containers.
Free face painting and other activities will be offered for children.
THURSDAY (FARMERS MARKET ENTERTAINMENT):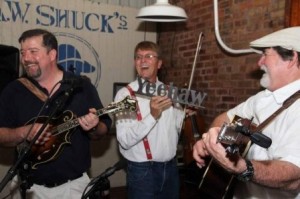 This is like a two-for-one deal!  Not only do you get entertainment, but you also get the chance to check out the farmers market and get some fresh produce.
Market open Noon-7:00pm, Entertainment 3:00-7:00pm
FREE
Felix Davis Community Center Grounds, 4800 Park Circle, North Charleston, SC 29405
Grab your re-usable shopping bags and a chair for a visit to the North Charleston Farmers Market featuring an abundance of fresh, locally grown produce, fine art & craft items, prepared foods, and an expanded schedule of entertainment. Skip Sullins will perform acoustic Americana and folk rock tunes from 3:00-4:00pm. Local artist, Sarah Bandy, will present a book art demonstration, involving the use of recycled and upcycled materials to craft handmade books and journals, from 4:30-5:30pm. Lastly, YeeHaw Junction will serve up some hard-driving, traditional Bluegrass from 6:00-7:00pm.
FRIDAY (REGGAE STREET DANCE):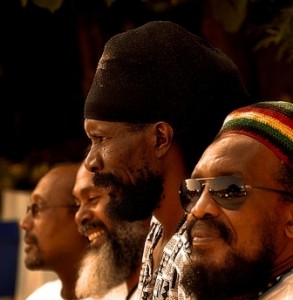 Hey Mon!  Another cool concert that you probably do not want to miss.  Join Mystic Vibrations as they play music that will make you think you're in Jamaica!
8:30-10:00pm
FREE
Olde Village area, East Montague Avenue, North Charleston, SC 29405
Rain Site: The Olde Village Community Building, 4820 Jenkins Avenue, North Charleston, SC 29405
The night rolls on from variety hits to Island Vibes straight from Jamaica. The four talented members of Mystic Vibrations play music that speaks of love, unity, and peace, and have performed with numerous reggae acts including Inner Circle, The Wailers, and Israel Vibrations. Get up, stand up, or bring a chair to sit back and enjoy the atmosphere.
There you have it!  Events worth going to from Today to Friday!  Happy North Charleston Arts Festival 2013!