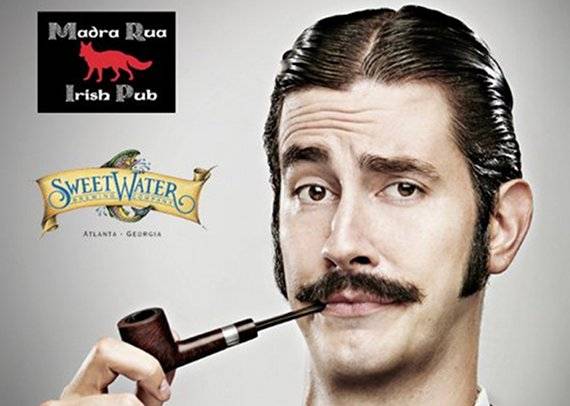 It's the annual Movember Ender Party!
Join the Charleston Gentlemen of Leisure, SweetWater Brewing Company and local Park Circle restaurant Madra Rua as they join together to raise funds for prostate and testicular cancer awareness month!  It all goes down on Saturday, December 1, 2012 and a $20 donation gets you All-You-Can-Eat Wings and All-You-Can-Drink SweetWater Beers!  Wings, Beer and Mustaches?  Now, that's what I call a party!
Here's the details:
Movember Ender Party
Madra Rua Irish Pub – 1034 E. Montague Ave.
Date: Saturday, December 1, 2012
Time: 7:00pm
For more info, visit their Facebook Event Page.