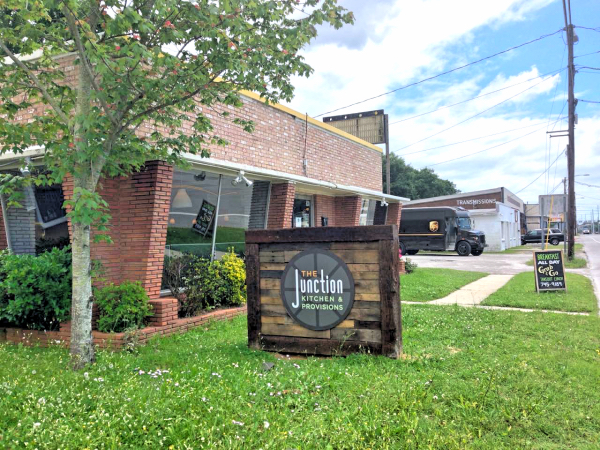 The Junction Kitchen and Provisions – Park Circle
Have you visited the newest and only all-day breakfast spot in Park Circle? I had the pleasure of visiting "The Junction" on a couple of occasions to try out their brunch and to pick up a bottle of wine and I've got to tell you, I am impressed! Park Circle has lacked a full-service breakfast restaurant since "Aunt Bee's" closed up shop a few years ago, but by the looks of things, The Junction is shaping up to fill the void nicely.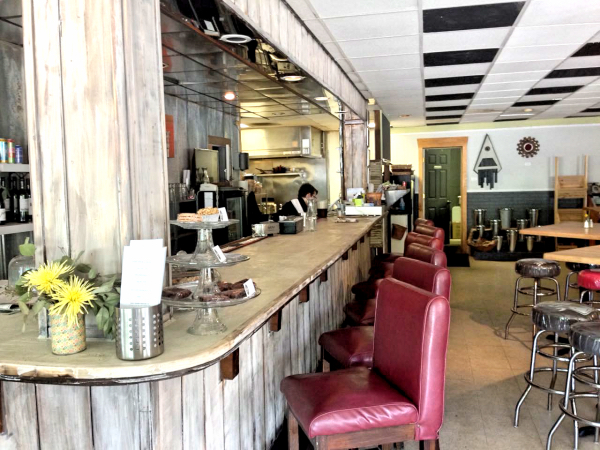 A long breakfast counter greets you as you enter the restaurant and is just begging you to sit and order something.  You can pop in for breakfast, lunch, or grab something to go.  They even have a fully stocked bar if you felt like just hanging out and having some drinks with friends.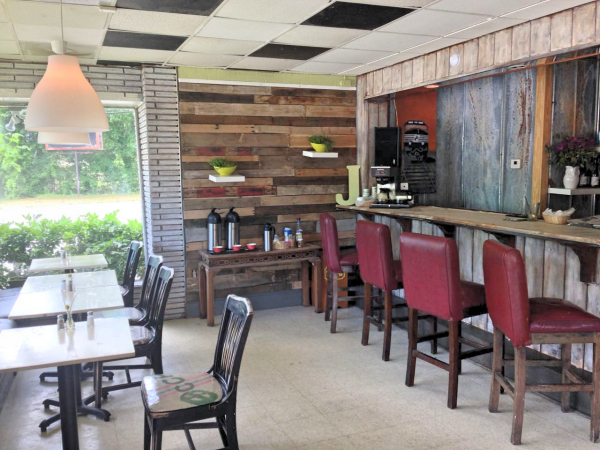 I took the photo above because I wanted to capture the lone chair that is jutting out from the table.  When I visited for brunch one Sunday, Mayor Keith Summey sat on that chair.  I didn't bother him while he was eating, but I noticed him!  If the mayor is eating at your restaurant, then it's got to be a good thing, right!?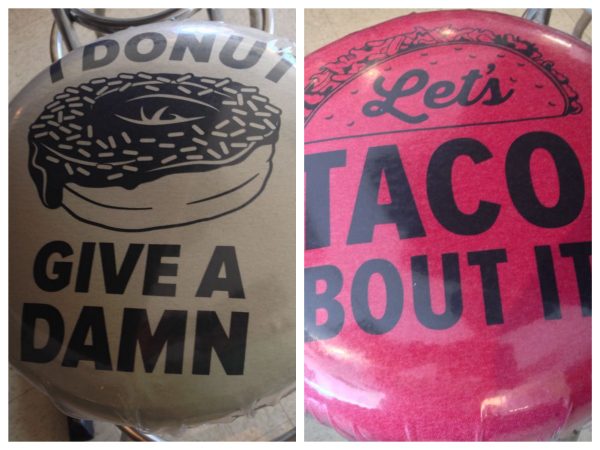 I enjoyed the decor of the restaurant, particularly the funny seat cushions that adorn the stools at the high top tables. Here's a couple that I'll probably use in everyday conversation.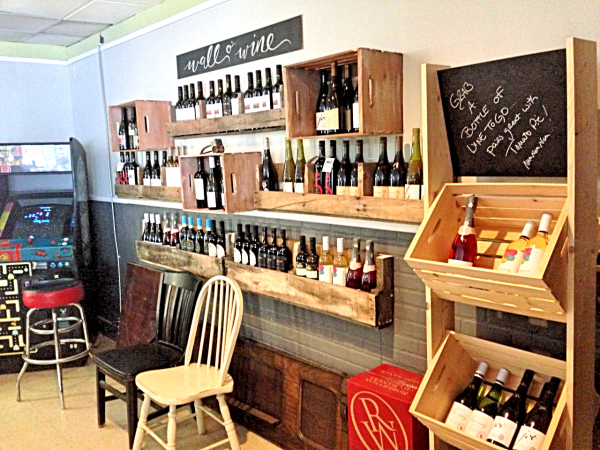 The cool thing about The Junction Kitchen is that it offers Provisions as well! They have a well stocked "Wall'o'Wine" where you can grab some of the latest wines on the market. They carry a brand called "Leitz Out", which is a Riesling that has become a staple in my house.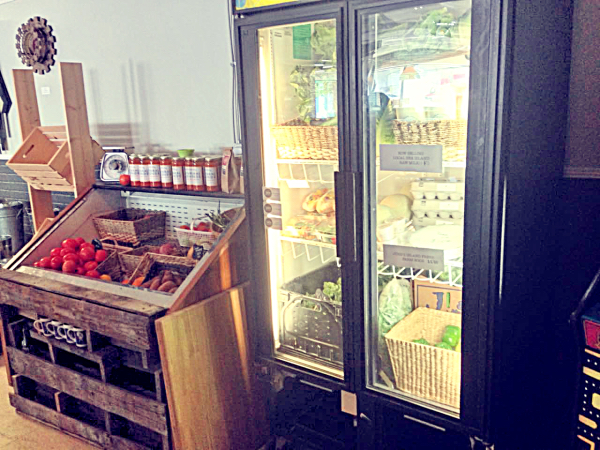 If you need some emergency groceries, The Junction has you covered there as well! They also have a convenient "Grab and Go" section with things like pre-made salads, sandwiches, fruit and more!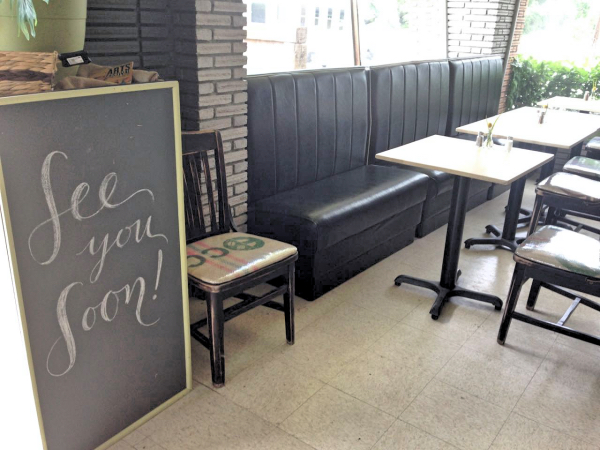 The next time you come to Park Circle, why not stop by The Junction Kitchen and Provisions! It will be worth it.
If you go, here's what you need to know:
The Junction Kitchen and Provisions
4438 Spruill Ave.
North Charleston, SC 29405
Ph: (843) 745-9189
Website
Menu
Hours: Tuesday to Friday – 7:00am to 7:00pm
Saturday to Sunday – 9:00am to 3:00pm