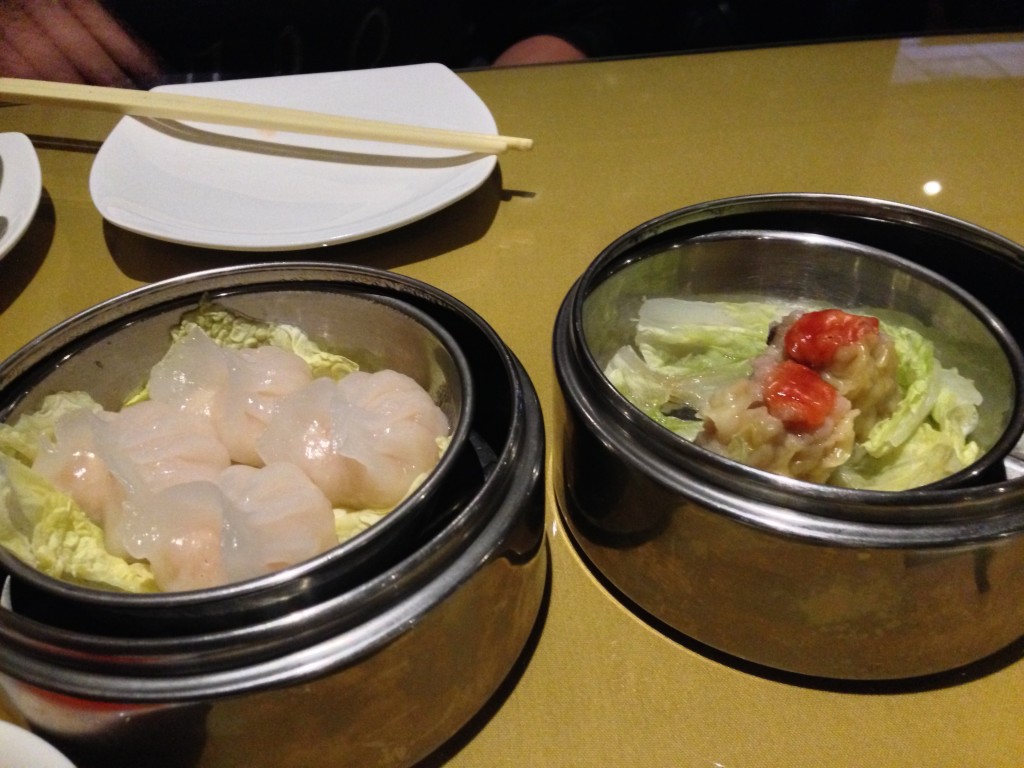 Dim Sum in Charleston, SC ***NOW CLOSED***
It has taken me 3 years, but I finally found a restaurant in Charleston that serves these little morsels of goodness! Truth be told, I've known about this place for a few weeks already, but am only now getting around to telling anyone because I wanted to keep all the Dim Sum to myself. I realize however, that it would probably be best if other people knew about it as well so that the restaurant can stay in business and continue to offer one of my favorite foods. For those who don't know, Dim Sum is a Chinese dish consisting of small steamed or fried savory dumplings containing various fillings, served as a snack or a main course. It comes in all different varieties, but the most popular are called Har Gow (Shrimp Dumpling) and Shaomai (pork dumplings with prawns). I ordered both and you can see them in the picture above.  I also ordered Salt & Pepper Calamari.  The calamari that I grew up eating in Toronto didn't come in rings like you'll find at most restaurants.  The calamari I enjoyed were in strips and battered and fried to a golden crisp.  I could never find that in Charleston until now.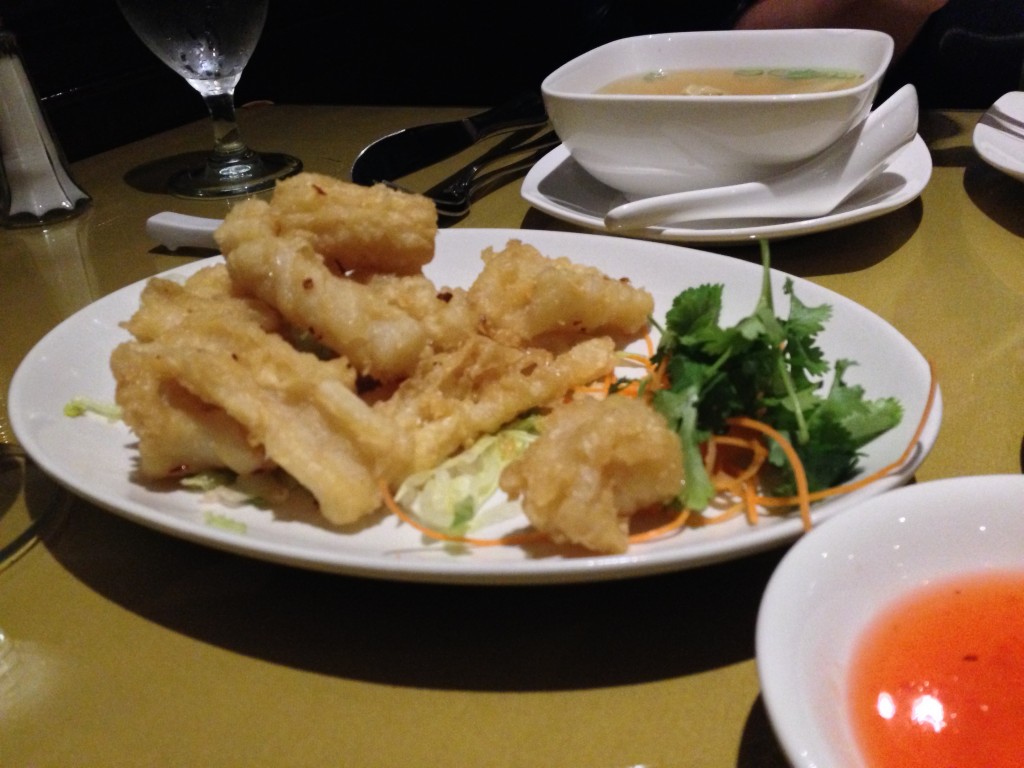 The restaurant where I found the Dim Sum and Calamari is at Wong's Asian Bistro (6601 Rivers Avenue, North Charleston, SC 29406), which is conveniently close to Park Circle!  They've got specials almost every night and they have a wide variety of offerings!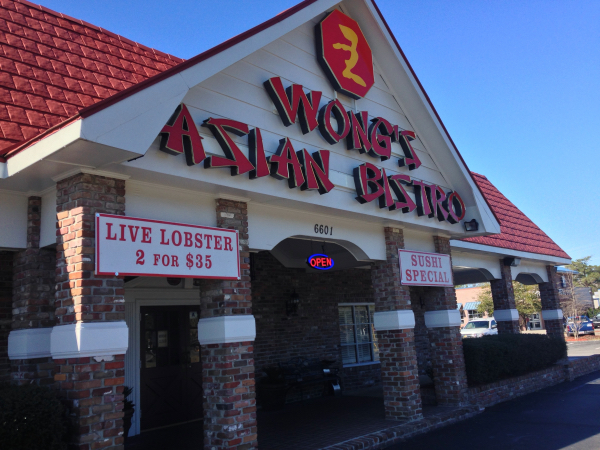 The good news is if you aren't in the mood for Dim Sum, they also offer Sushi or traditional Chinese dishes.  There are other restaurants in the Charleston area that serve Dim Sum like Dragon Palace Chinese Bistro on Daniel Island, but I think Wong's reminds me more of the kind of Dim Sum I used to eat in Toronto, and Atlanta, which tended to be a little more authentic.  The only thing missing at these restaurants is if someone was pushing a cart around serving fresh Dim Sum for brunch like how they do it in the big cities.  Maybe one day.  In the meantime, if you're hungry for something different and want to give Dim Sum a try, call me, and I'll go with you!
If you go, here's what you need to know!
Wong's Asian Bistro
6601 Rivers Avenue, North Charleston, SC 29406
(843) 764-9578