Did you read today's Real Estate News on the Post and Courier?  Hunley Waters, a "Green"  neighborhood in North Charleston's bustling Park Circle community just announced the hiring of two new Realtors to help market the area, including myself!  Read the Article below:
Hunley Waters Takes on Two Realtors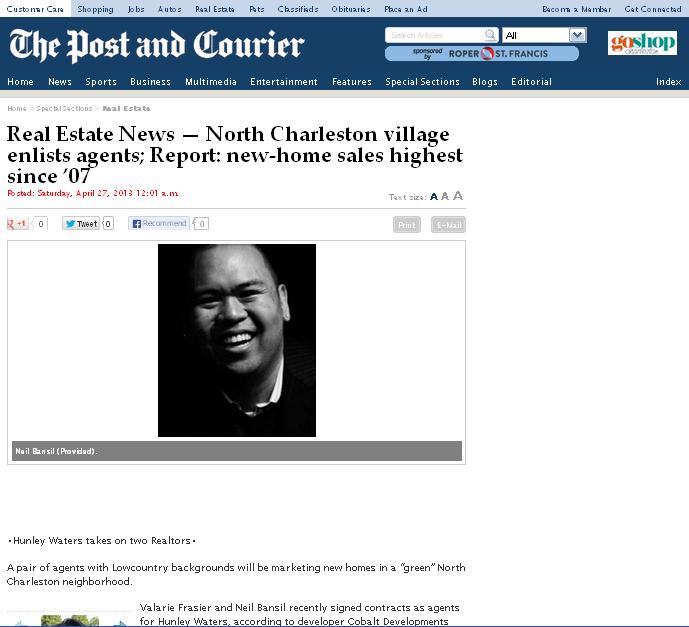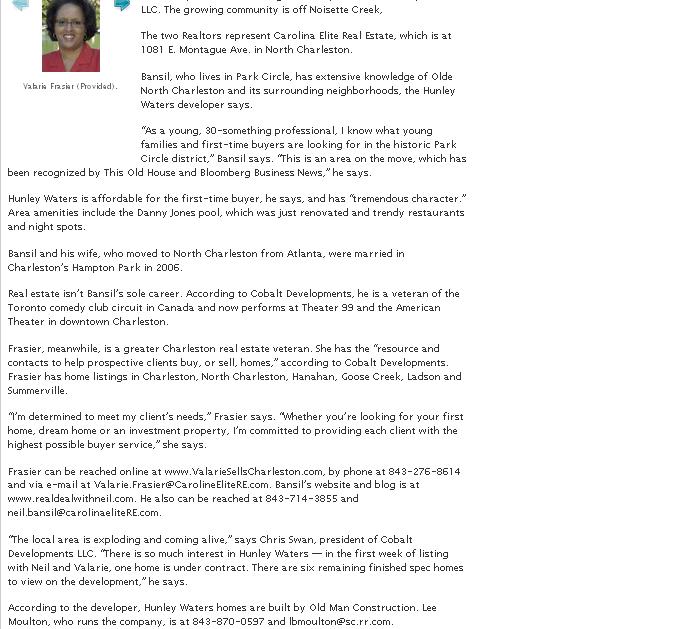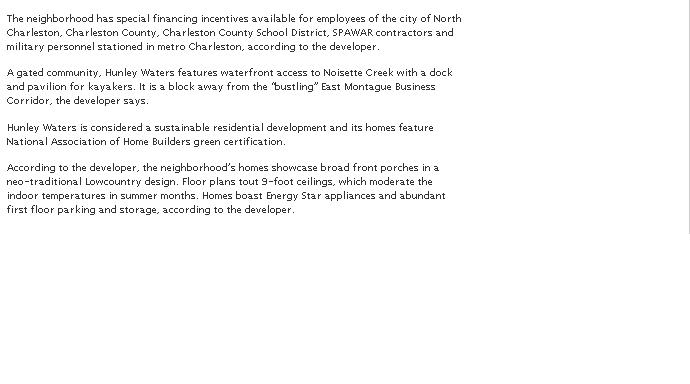 To read the full article online, click here.
If you have any questions about this neighborhood, or want to take a tour, do not hesitate to ask!  Call me at (843)714-3855 or email me at neil.bansil@carolinaelitere.com.  I live less than 5 minutes away and can meet you there at any time!