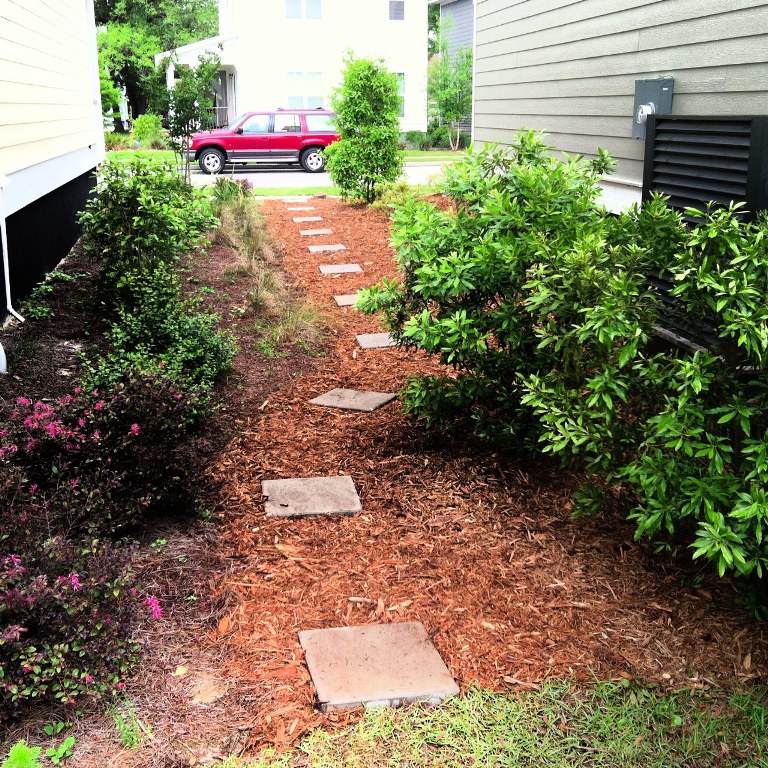 How to Mulch
I am by no means an expert when it comes to laying mulch, but after 3 days of buying and spreading 135 bags of mulch I think that should make me at least a specialist!  Full disclosure: I did not open and spread all 135 bags by myself, I had the help of my father-in-law and brother-in-law (who probably hate me by now).  While putting the mulch in, I thought that maybe it would be a good idea to write about the ins-and-outs of laying mulch.  I read a few articles saying that you should blanket your garden beds at least twice a year.  The first time I put down mulch I used 4 bags!  I completely underestimated how much I actually needed.  To figure out how much mulch you actually need, try this:
Multiply the length and width of your garden space (in feet) by the mulch height (about 3 inches, or a quarter of a foot) to get total cubic feet.
Bagged mulch is sold by the cubic foot. To figure the number of bags, divide total cubic feet by the number of cubic feet in each bag.
Bulk mulch is sold by the yard. To figure the number of yards, divide the total cubic feet by 27 (there are 27 cubic feet to 1 cubic yard).
If you're not a math wiz, you can try going to www.gardenplace.com for a free calculator that will tell you how many bags or trucks of mulch you will need.
The next thing you will need to know how to do is how to spread the mulch.  I know it sounds easy, but let me assure you, there are actual rules that you should follow.  My father-in-law spread mulch with his bare hands!  Gloveless!  I just thought that was amazing.  Kevin Warhurst of Merrifield Garden Center offers these guidelines:
Pile on 2 to 4 inches of mulch. If you mulch regularly, and several inches have built up, add only 1 inch as top dressing, or remove all mulch, and start fresh. Too much mulch can trap moisture and cause rot, or prevent water from reaching roots.
Never pile mulch next to a tree or shrub trunk, which can cause wood rot and foster insect and fungus problems.
To get rid of weeds, put down a pre-emergent herbicide, newspaper, or landscaping paper before mulching.
Spread mulch by hand, which gives beds a neat and finished look. If you must use a tool, use a pitchfork, good for moving mulch into and out of the wheelbarrow. Move the tool side to side to even out mulch. Or, use the back of a steel rake to smooth out the mulch. (Tip: Use a snow shovel to move bulk mulch from pile to wheelbarrow.)
Never leave mulch on lower branches and leaves, a telltale sign of careless work.
If you follow these simple guidelines your yard will look great in no time!  Check out the finished product from my house!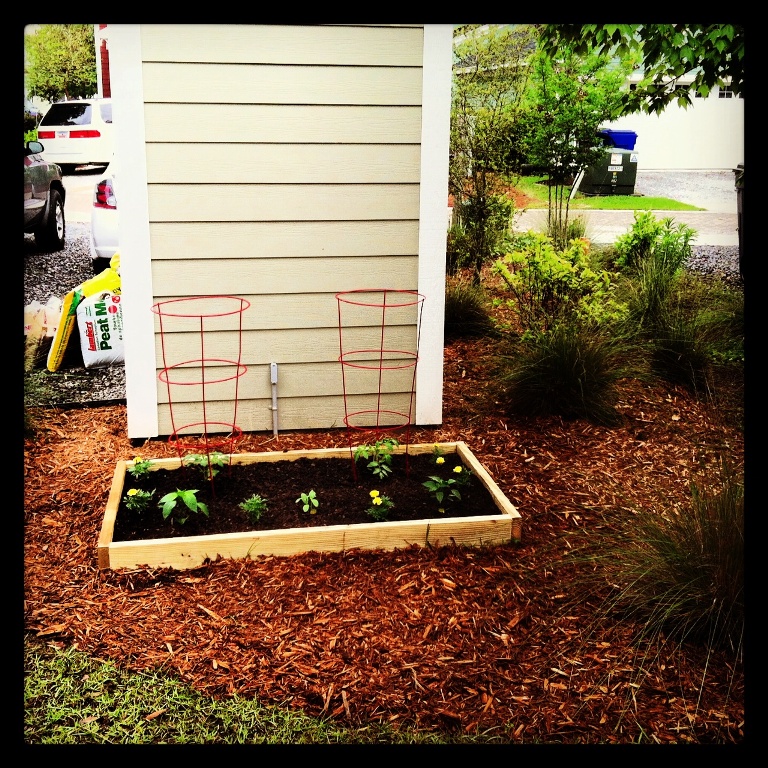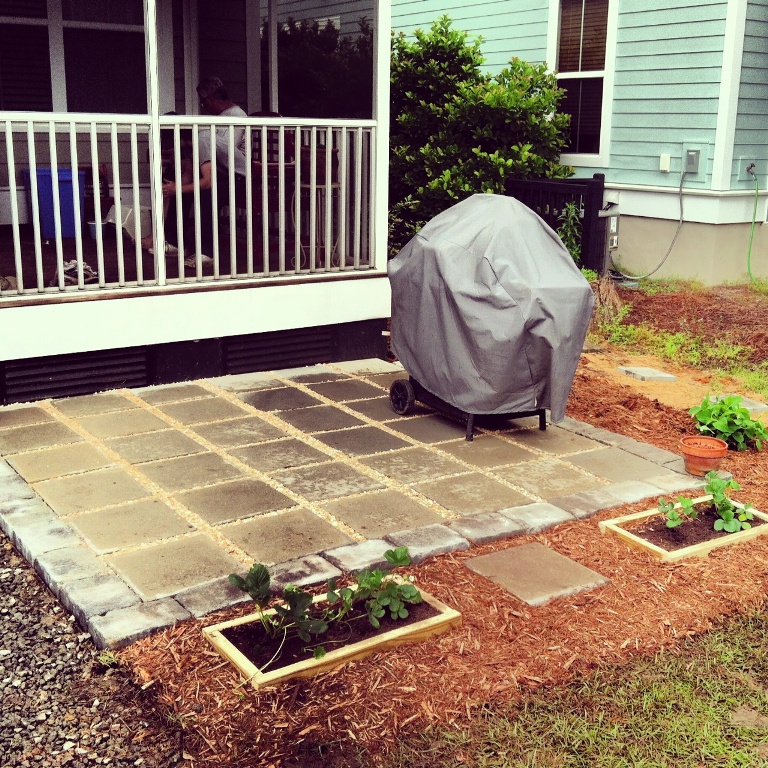 Happy Mulching!