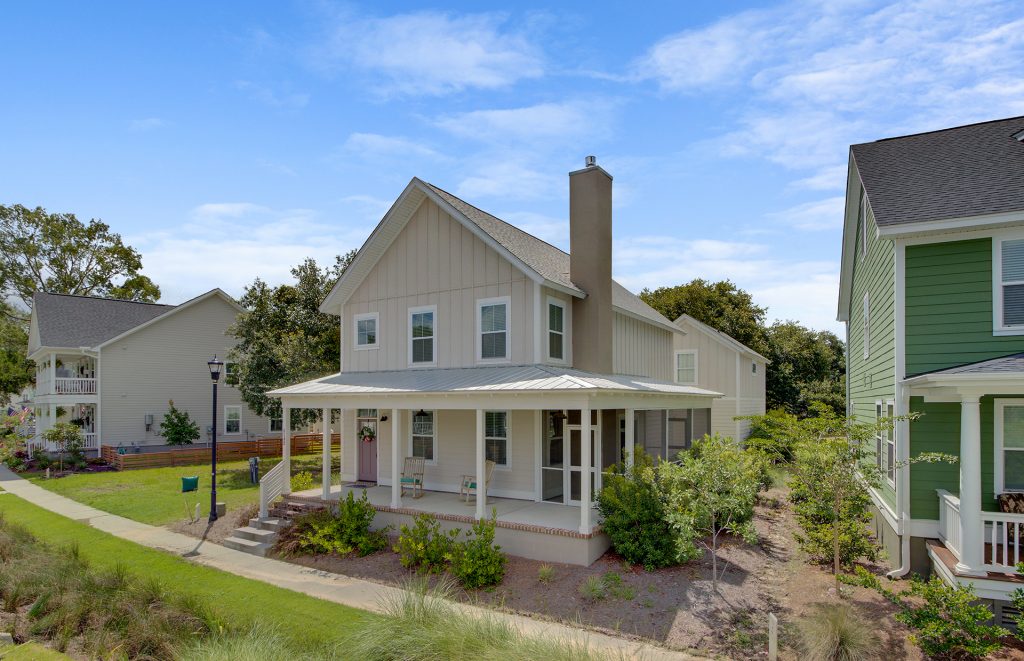 I've noticed something recently about home sellers during this pandemic.
Most of them have the same frustrations when it comes to getting their home sold in these crazy times. As a Realtor who stays on top of the latest trends in the real estate industry, I work with a lot of sellers and hear the same issues over and over again.
Any of these sound familiar?
"My Realtor has my home on Realtor.com, Zillow, Trulia and the MLS, but I still don't get any showings."

"I'm sharing my home on social media, but not getting any results."

"I don't understand why other houses in my neighborhood are selling when my home is just as good."

"I can't figure out how to best sell my house when I can't get anyone to see it during this pandemic."
If any of those resonate with you and you've found yourself asking the same questions, then you have come to the right place.
The fact is, traditional methods of selling your home have changed. Nowadays, with social distancing and more and more people staying at home, people are reluctant to be in close contact with others. This means fewer private showings and open houses, which directly affect how many people see your home.
What is increasingly evident is that potential buyers are now becoming more comfortable with purchasing properties "sight unseen". This is primarily due to the utilization of virtual technology that allows buyers to tour homes from the safety of their own home.
According to a study done by Realtor.com, Real Estate listings with virtual home tours get 87% more views than those without virtual tours.
As long as the threat of contracting a virus while out in public continues, home sellers are going to need to adjust to home buyers that are getting accustomed to viewing property online. If things continue for the next few years, this new way of buying might just become the new normal.
In this post, I'm going to share 4 virtual home selling strategies that you can start using today to get your home noticed and sold quicker.
I know these work because I've seen them work over and over again for all different types of real estate clients in all different markets.
You don't need to do them all, but the more you do, the more likely you are to start finding home buyers for your home.
If you'd like more hands-on help, email me and I'll be happy to give you more details about how I work with clients.
You can also check out my blog to view more articles, video tours of Park Circle businesses, resources, events, and fun that I recommend for clients looking to buy, sell, rent, or invest in Park Circle
Now, on to the strategies…
1) Guided Video Tours
Here's a guided video tour from an agent in Tennessee that goes above and beyond what a normal video tour would look like. You have to remember that buyers will want a lot more information if they aren't able to see it in person. This gives the Realtor an opportunity to provide information like schools, shopping, specific details about the home and more.
2) 3D Virtual Tours and Floor Plan
Here's an example of a listing in Florida that utilizes this technology. This is the same technology that I utilize for all my new listings. If a buyer is stuck at home, they want to know every inch of the property they are buying, and the only way the will feel comfortable making an offer is if they can visualize it.
3) Drone Video
Want to show off the neighborhood and how close the home is to amenities, parks, schools? The best way to do that is via drone video. If buyers can't be to see your home physically, then why not give them the next best thing?
4) Live Stream Open Houses
Here's an example of what a live stream open house might look like using one of these platforms for live video: Zoom, Facetime, Google Hangouts, Instagram Live, etc. Another method for live open houses is instead of a traditional 2-hour open house with multiple people coming into your home, ask your Realtor to host an Instagram "Watch Party", where they can share the link on MLS and invite people to join to ask questions.
I spent hours writing this because I want to help as many sellers as possible. I know it's hard out there and it's frustrating to see so many people not getting the results from traditional home marketing techniques simply because they don't know that there are better ways to market.
So, if you found these strategies helpful, I'd love it if you would share this post with others you know who could benefit from it directly or share it on your social media platforms.
Thanks.
Neil