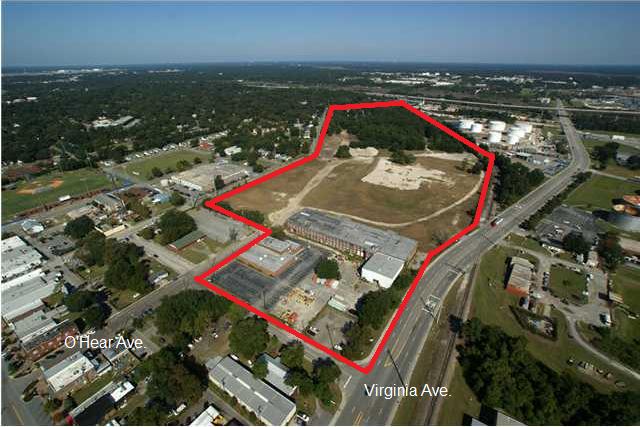 Garco Park Revitalization in Park Circle
Update: October 20, 2016
Here is another article regarding the development of the Garco project.
Update: February 27, 2013
The old Garco Park site has been referenced by North Charleston Mayor, Keith Summey as being the new site of an "Artist Colony".  Using the existing warehouse that currently stands on the ground, there are plans for the city to purchase this property and convert it into studios, artist lofts and gallery space.  There are also talks of adding a mid-sized blackbox theater to the site.  See the details here.
The old Garco Park site just a few blocks from the Olde North Charleston business district in Park Circle is ready for a change.  The former North Charleston Asbestos plant has plans to transform into a mixed-use concept with hundreds of apartments and retail space.  With the influx of young professionals and the trendy location of Park Circle and the Olde North Charleston Village steps away from this site, it seems to be the perfect location for growth.  The company involved in the revitalization and planning is The Beach Co. who have multiple projects ongoing in the Charleston area.  Permits for construction is expected to be obtained by 2014.  For a rendering of what the potential site could look like after construction, check out this photo from the Beach Co. website: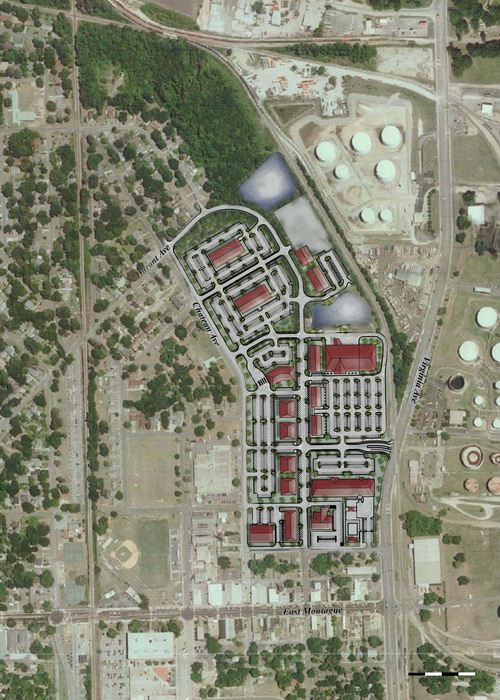 Read about the history and the potential development in this news story via the Post and Courier.  Investment in the Park Circle area can only mean good things for the neighborhood and will likely bring more residents into the area who can discover why our neighborhood is such a great place to live!