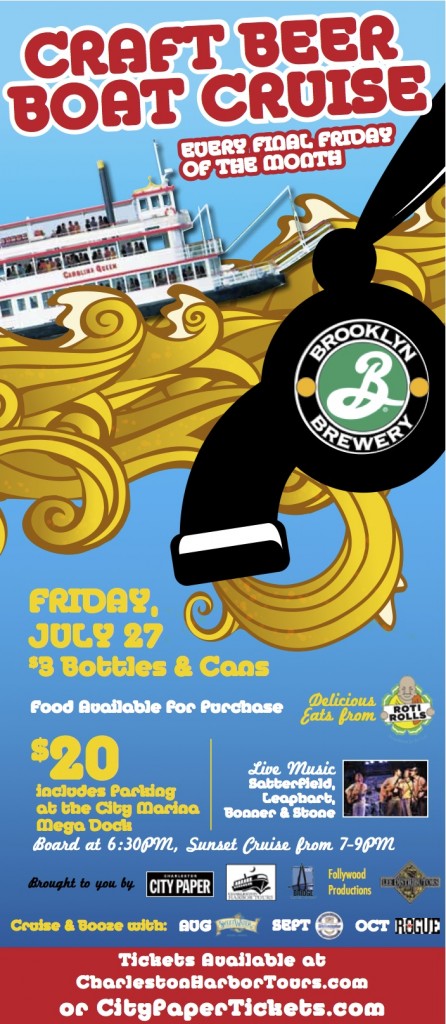 Everytime I see events like this, all I can think of is Andy Samberg from SNL yelling "I'm on a Boat!" with T-Pain.
[youtube_sc url="http://www.youtube.com/watch?v=R7yfISlGLNU" title="%22I%27m%20on%20a%20Boat!%22″]
Unfortunately, the boat isn't that nice, but what is nice is that Brooklyn Brewery will be the featured craft beer maker for this event.  It's happening tonight, so get your tickets and enjoy live music with food available from Roti Rolls!