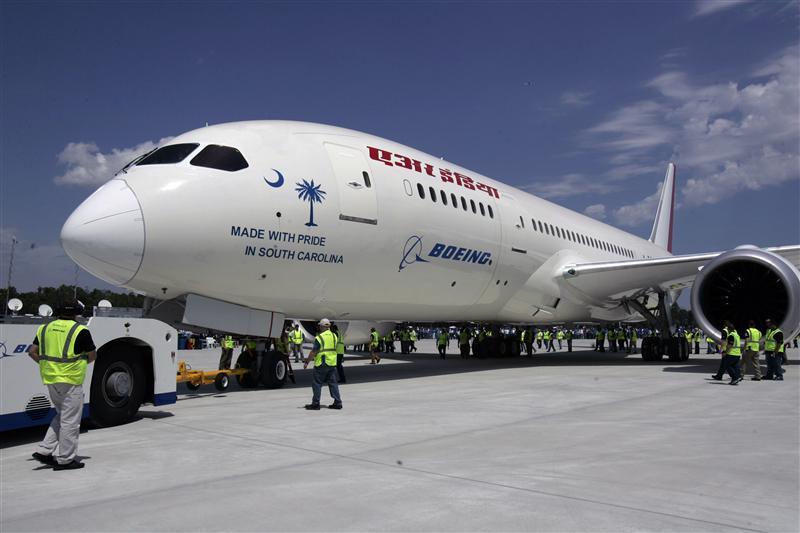 The first 787 to be built in Boeing's North Charleston assembly plant made its maiden flight yesterday to cheers from thousands of Boeing employee's and onlookers.  This particular aircraft is destined for use by Air India and should be delivered by the summer.
Why was their so much hoopla surrounding this launch?  Well, now that the first plane is out of the way, there are plans to build 3 more before the end of the year.  This means more jobs, and more money being injected into the community.  In a recent article in the Post and Courier it was already estimated that the impact of Boeing employees spending in the region is around $5 Billion.  With over 6,000 employees buying lunches at nearby restaurants at Tanger Outlets, using hotels, buying gas, it has allowed local businesses to thrive.
With more planes being built and more employees being hired, those looking to relocate in the area are in luck!  Nearby new home developments such as Oak Terrace Preserve and Hunley Waters are both within 10 minutes from the assembly plant, and builders in both subdivisions are offering great incentives.  The Park Circle neighborhood also have many pre-owned homes available for Boeing employees.
I am offering any Boeing employee who is looking to relocate to Charleston, SC a 1% Buyer rebate if you use me as your buyer's agent!  Ask me about Boeing Homes!
ASK ME ABOUT AVAILABLE HOMES NEAR BOEING!
[contact_form]