[soliloquy id="1417"]
According to an Atlanta company that sends direct-mail to movers including those in metro Charleston, the business frequented first by people in a new neighborhood is the local pizzeria. The company who did the research was Welcomemat Services who tracked the buying habits of 300,000 households.  From that research the company developed a top 10 list of places that homeowners visit first when relocating to a new neighborhood. They are, in order of most visited:
• Pizza restaurant  • Car wash  • Hair salon  • Hardware  • Family restaurant  • Dentist  • Car care  • Grocery  • Bakery  • Dry cleaner
Picture it….You've just unpacked all your boxes from the moving truck and it's getting dangerously close to dinner time.  You could unpack your box labeled "Pots and Pans" and start to cook, but it would be soooo much easier to just pick up a pizza from the nearest pizza place.  With this in mind, I have taken the time to compile a list of the best pizza places in some of Charleston's best neighborhoods.
Park Circle: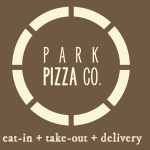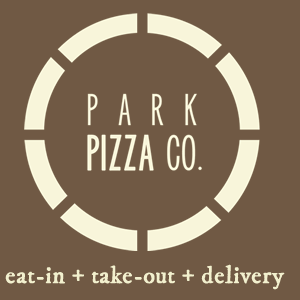 Park Pizza Co. – cool little take out spot that always offers something different.  For instance, their pizza of the month of August is called "The Kingston" – Black Bean spread, Mozzarella, Garlic, Jamaican Jerk Chicken & Pineapple Poblano Pico (with red onion, cilantro and lime)
1028 East Montague Ave.
(843) 225-7275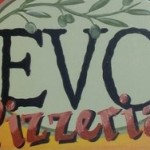 Evo Pizzeria – (Extra Virgin Oven) Fresh, wood-fired, Neapolitan pizza and homemade soups, salads and more!
1075 East Montague Ave.
(843)225-1796
Goose Creek: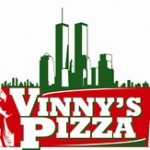 Vinny's Pizza – Freshly made New York style pizza
Plantation Pointe at Crowfield
5 South Alliance Dr.
(843)818.2012
James Island: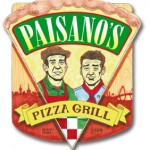 Paisano's Pizza Grill – It is convienent, delivers and serves until 3 AM on the weekends.
1246 Camp Road
(843) 762-1135
Charleston Peninsula: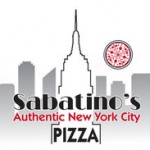 Sabatino's Pizza – True New York City Pizza in the heart of Charleston.  If you like greasy thin crust pizza, the way Nona makes it in Brooklyn, then this place is for you.
151 Calhoun Street
(843) 577-8861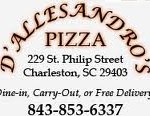 D'Allesandro's Pizza – In the heart of Elliotborough.  You will find hand tossed pizzas, calzones, salads, subs, and caljoes at this pizza place.  Their mission is simple, "To make great pizza and serve cold beer." What more do you need?
229 St. Phillip St.
(843)853-6337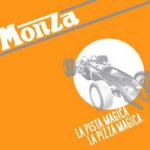 Monza Pizza – Wood-fired oven Pizza located in the Upper King district beside.  This place is a little bit more upscale in their offerings, but tasty.
451 King St
(843) 720-8787
West Ashley: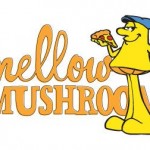 Mellow Mushroom in Avondale – Consistently good pizza.  They have one downtown too.  Try the Thai pizza.
19 Magnolia Road
(843) 747-4992
Where's your favorite place to get Pizza?