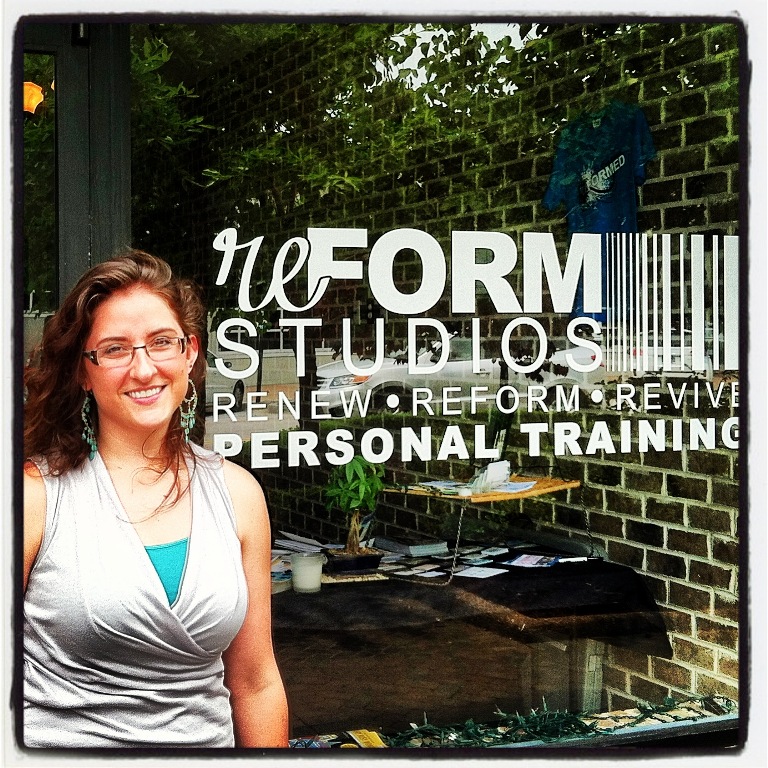 ReFORM Studios – Renew, Reform, Revive!
Beach season is quickly approaching and one of my goals this year is to take my shirt off without feeling ashamed (I'm being dramatic).  With that said, meet Katrina Cobb, owner/operator/trainer extraordinaire at ReFORM Studios, a boutique fitness studio located in the Olde Village area of Park Circle.  Katrina is the brainchild of ReFORM Studios and its holistic approach to helping clients reach their fitness goals.  At ReFORM studio's their focus is not just on how much weight you can lose in the shortest period of time, but instead more on helping people make healthy choices and giving them the tools to live a healthy lifestyle.  I, myself, recently started training at ReFORM to get back into shape, or at least turn into a shape other than a circle.  If you've ever walked along East Montague and wondered what goes on at ReFORM, here is the Real Deal on this quickly expanding fitness studio!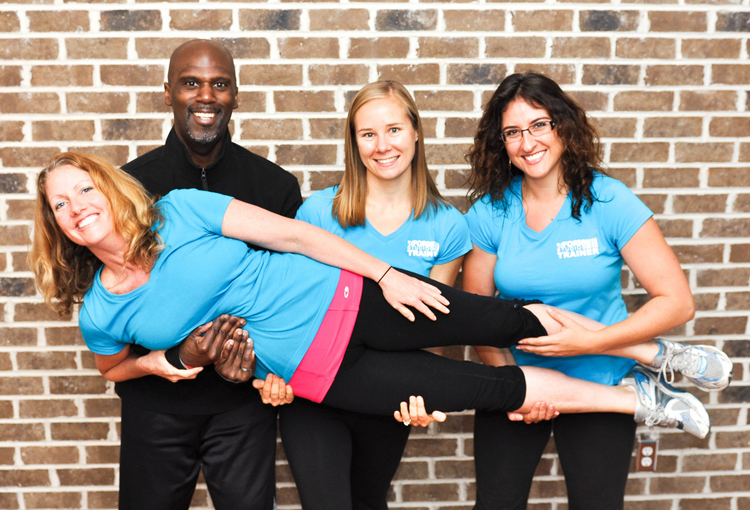 The trainers at ReFORM Studios are highly qualified and knowledgeable and can teach you everything from nutrition to proper workout techniques and more.  They are a fun bunch and are always encouraging.  My wife and I train together with Eugene, (pictured above) who has promised to make life size cardboard cutouts of us from our before and after shots, so look out for that in 6 months!  As soon as you walk into ReFORM you will find that it doesn't look like a traditional gym, but don't let the interior fool you.  I spent 30 minutes working out in this room and judging from my pool of sweat on the floor, I can honestly say that a workout here can be tough, if not tougher, than working out alone at a gym.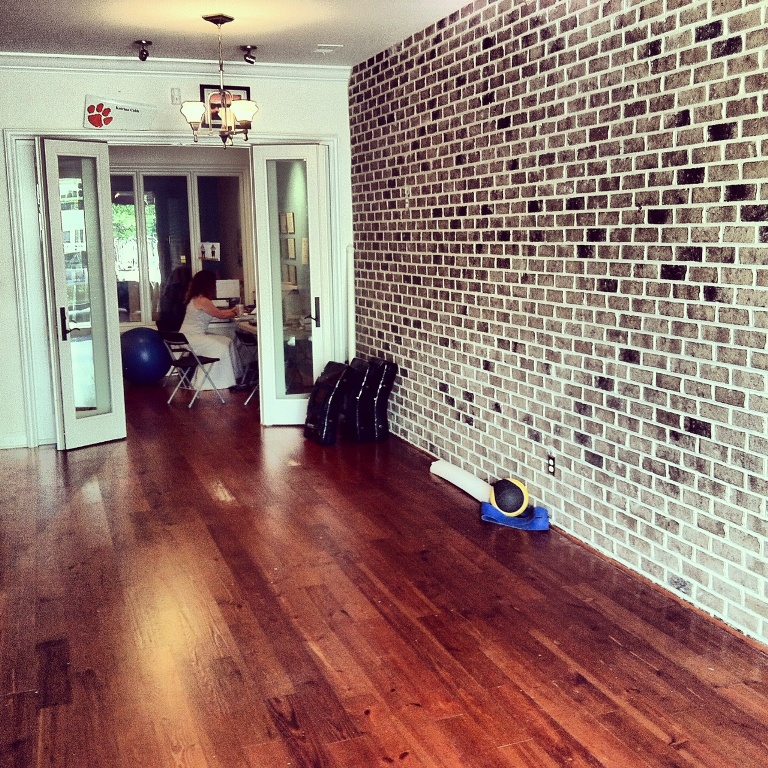 One of the more interesting things about ReFORM is their support of local artists.  Walk from the front room to the back exercise room and you'll find art displayed on their walls.  Rotating artists are featured each month and it makes working out there a little more interesting.  You get a little culture with your workout.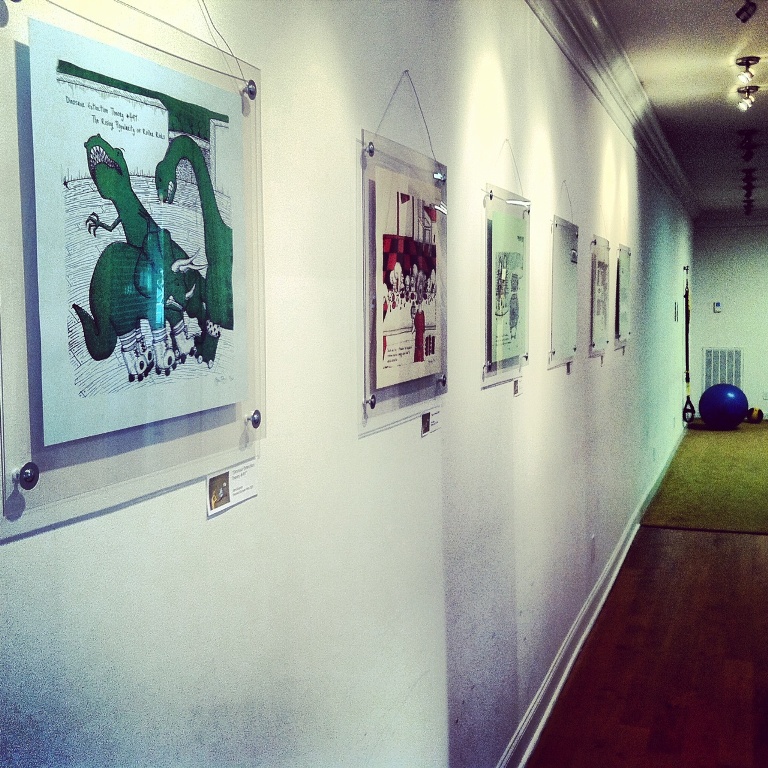 What makes ReFORM studios different is their holistic approach.  Their goal is to make you better in all aspects of your life including your psychological, physical and social needs.  They offer a wide array of training options including personal, couple, or group classes.  Look for their running clinics, free boot camps or self defense classes.  At ReFORM studios, it's not just about working out, it's also about getting to know the people you train with.  It's like a social club where everyone is trying to reach similar goals.  They foster these relationships by offering social events like healthy pot-luck dinners and wine tastings.  In my own experience, over the past month, I have gotten to know a number of people from the neighborhood and I can see how ReFORM has quickly become the hub of healthy living in Park Circle.  If you want to give it try, why not stop by and train with me at their free boot camp on Saturday's at 10am, or if you feel that you're not quite ready for the rigors of a boot camp then why not schedule a free assessment to find out where you're at and make a plan to better yourself?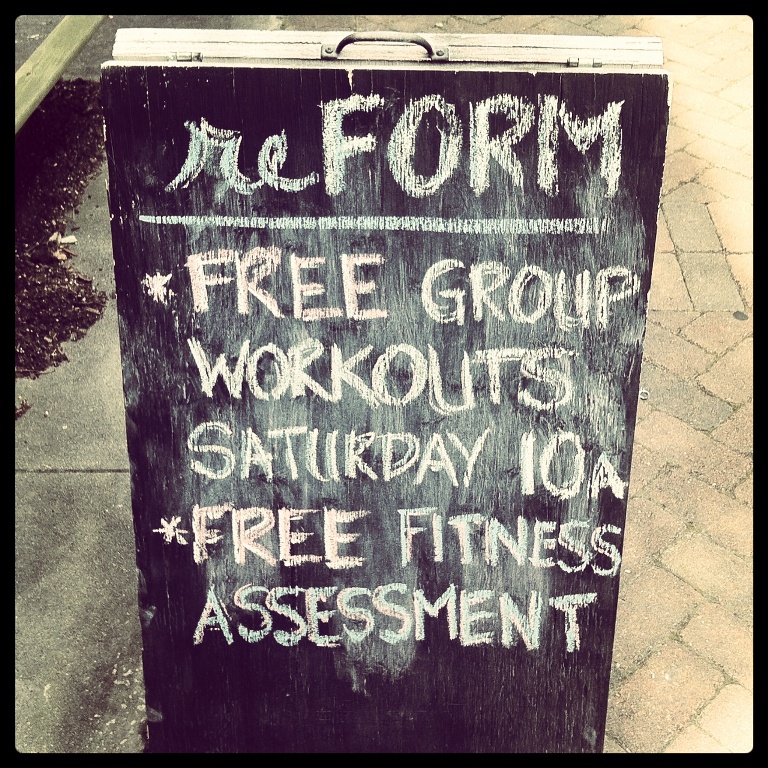 I look forward to when I can have a picture of myself, just like Bob and Lorri below.  I just hope I can find a cool car to stand beside when they take my "after" picture.  If you stop in, let them know you heard about them from "The Real Deal with Neil!" You won't get a discount, but I might eventually!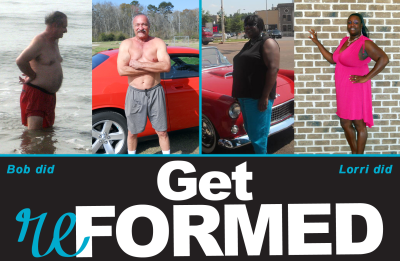 If you go, here's what you need to know:
ReFORM Studios
To schedule a complimentary fitness assessment and meet with one of their trainers contact them at:
1081-B East Montague Ave.
North Charleston, SC 29405
Ph: 843.284.3340
Email: training@reformstudiosc.com
For more info, visit the ReFORM Studio Website