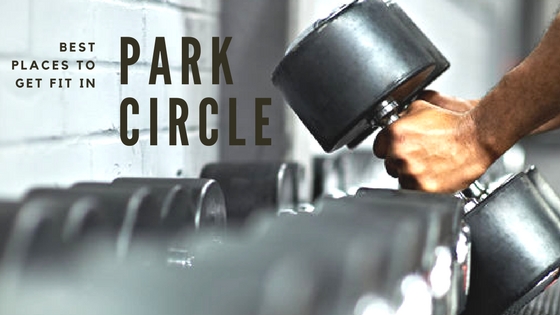 Best Places to get Fit in Park Circle
It's 2018 and your New Year's resolution is to lose weight, but you don't know where to start!??! Believe me, I've been there and I'm here to guide you by providing a handy list of all the best places to get fit in Park Circle. The good news is, there are a lot of options that are available to you.  Some options involve paying for memberships or access to classes, but if you're on a budget, I have also listed a couple of FREE exercise options in Park Circle.  If you want to find out more about each fitness option, my advice would be to click on each of the websites and see what they're all about and then decide.  Without further ado, here is my list in no particular order. If I've missed any, feel free to add the workout in the comment section!
PAID/MEMBERSHIP WORKOUTS: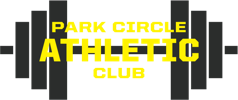 1) Park Circle Athletic Club – 1005 E. Montague Ave. – (843) 789-3362 – www.parkcircleac.com
A modern gym & fitness facility that keeps it simple and is open 24 hours! If you're looking for a convenient place near home to lift weights or do some cardio, check them out! They start at $49/month with no contract or initiation fee. If you choose to pay in full for either 6 months or 12 months, you will get a discount! This gym also offers personal training with the first workout and consultation free!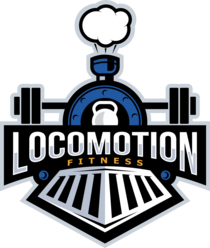 2) Locomotion Fitness – 4151 Spruill Ave. – (843) 640-5791 – www.locomotionfit.com
Locomotion fitness offers everything from Crossfit group classes, personal training, nutrition programs, and yoga!  Every potential member goes through a consultation first to determine a plan for them to reach their fitness goal.  They have a number of programs to choose from to fit your budget.  They also offer a guarantee where if you follow their advice on nutrition and exercise, you'll notice a difference in 30 days or you'll get your money back!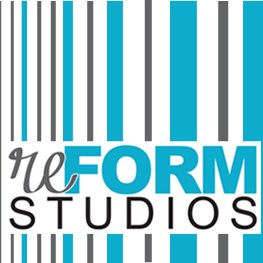 3) reFORM Studios – 1081 E Montague Ave, Suite B – (843) 284-3340 – www.reformstudiossc.com
reForm Studios is a boutique private personal training studio that helps busy moms and professionals lose weight.  They offer personal training and private training that get results.  Sign up for a free consultation with one of their professional fitness coaches on their website.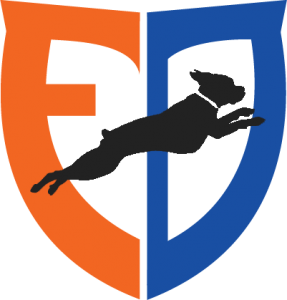 4) Fly Dog Fitness – 4800 Park Circle – (843) 513-3417 – www.flydogfitness.com

Fly Dog Fitness offers outdoor boot camps for all levels in two locations in Charleston.  The Park Circle location is located right in the Circle and offers a unique workout that mixes everything from cross-training to strength training, plyometrics and more!  You can view their schedule on their website, but if you wanted to try it out, the first session is free and then after that, it's $10 per class or you can get unlimited classes for $120 per month!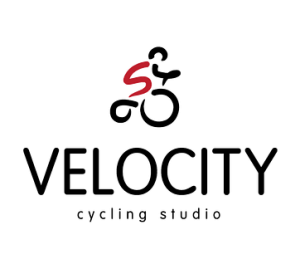 5) Velocity Cycling Studio – 4151 Spruill Ave. – (843) 779-6248 – www.vcyclingstudio.com
Velocity is an indoor cycling/spinning studio.  Riders pay for the number of rides they want and reservations are recommended, however, walk-ins are welcome provided there are seats available.  Pricing starts at $20 per ride, and you can buy anywhere from 1, 5, 10, or 25 rides!  For the full class schedule visit their website link above.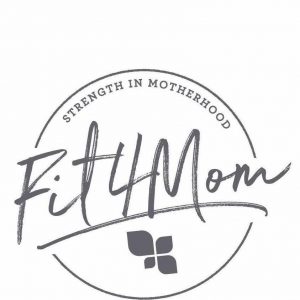 6) FIT4MOM – Riverfront Park 1061 Everglades Ave. – (843) 790-3688 – www.charleston.fit4mom.com
FIT4MOM is for Park Circle moms and they offer pre- & post-natal fitness classes for every stage of motherhood.  They meet Thursdays at Riverfront Park at 9:30 am.  The first class is always free, after that, it is $69/month for unlimited classes at any of their locations in Charleston!  For the latest in class schedules and costs visit their website link above.

FREE WORKOUTS: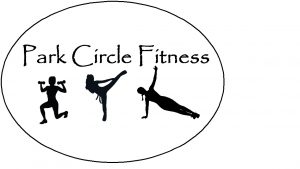 6) Park Circle Fitness – Multiple locations – (843) 864-9949 – Park Circle Fitness on Facebook
A free workout lead by Amy Cooper, a Tae Bo instructor, certified by Billy Blanks himself!  Come work out for Kickboxing classes on Monday's at 6:30 pm at North Charleston United Methodist (1125 E Montague Ave), Thursday's at 6:30 pm at Felix Pinckney (4764 Hassell Ave) (3rd Thurs of Month @N Ch Methodist), and Saturday's 9:00 am at Roadside Blooms (4824 Chateau Ave). All fitness levels welcome! A $5 donation is recommended.  Just make sure to bring a mat, a towel, and some water.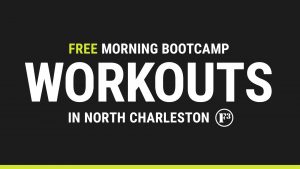 7) F3 Park Circle – Danny Jones Recreation Center – 1455 Monitor St. – www.f3summerville.com
F3 stands for Fitness, Fellowship, and Faith and is a peer-led free morning workout group for adult men 18+.  They meet every Tuesday and Thursday, at 6 am sharp, and Saturday mornings at 7 am sharp, at the Danny Jones Complex Track.  All sessions are 45-minute, boot camp style workouts.  There is also a Friday morning swim workout at the Danny Jones Pool at 5:45 am.  No signing up needed, just come if you are interested, and bring gloves!  Check out their schedule via the website link above.