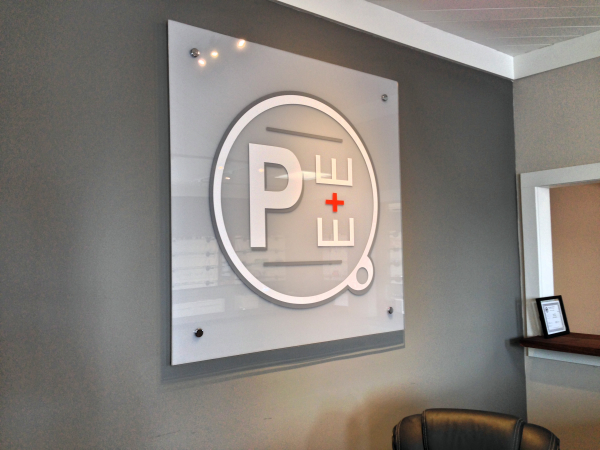 Perkins Eyecare + Eyewear
Perkins Eyecare + Eyewear is finally open! After 15+ years of dreaming, Dr. Kelley Perkins is now ready to serve the residents of Park Circle and its surrounding communities.  Dr. Perkins has been serving the Moncks Corner area for years, but as a Park Circle resident he saw that the time was right to offer his services closer to home.  I had the pleasure of strolling in yesterday to take a look at the new digs and I have to say that it's one of the best looking Eyecare spots in Charleston. The interior is clean and modern with a number of unique furniture pieces mixed in.  It speaks to the artsy, cool and creative atmosphere that Park Circle is known for.  I remember thinking to myself, "I would actually furnish my own home like this!"  I spoke with Eric, who guided me through the new office and let me know that the walls are just waiting for a local artist to display their art.   He said that the goal is to offer a relaxed eyewear shopping experience in an art infused atmosphere!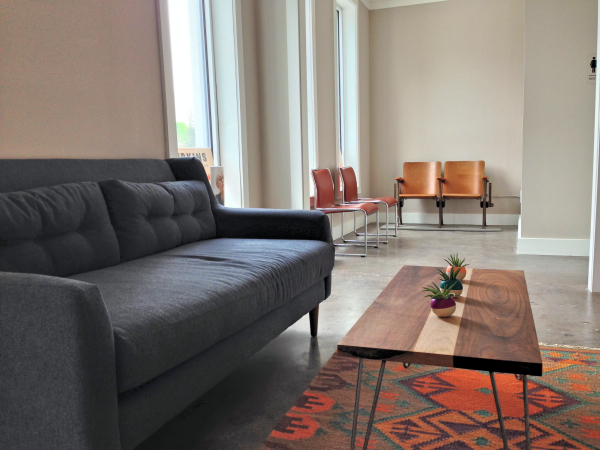 Located in a little gray building across from DIG in the Park off of O'Hear Ave., Perkins Eyecare + Eyewear offers patients the ability to get full-service eye checkups while also being able to purchase the latest in eyewear.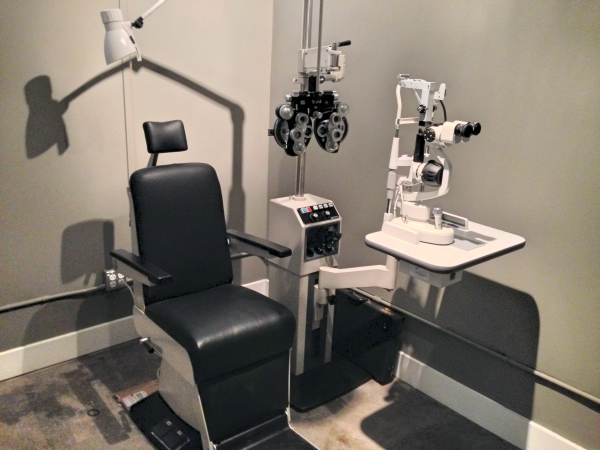 One particular brand offered is from a company called "141 Eyewear". The cool thing about 141 is that for every purchase made, the company gives away a new pair of prescription glasses to a person in need!  Cool, right?!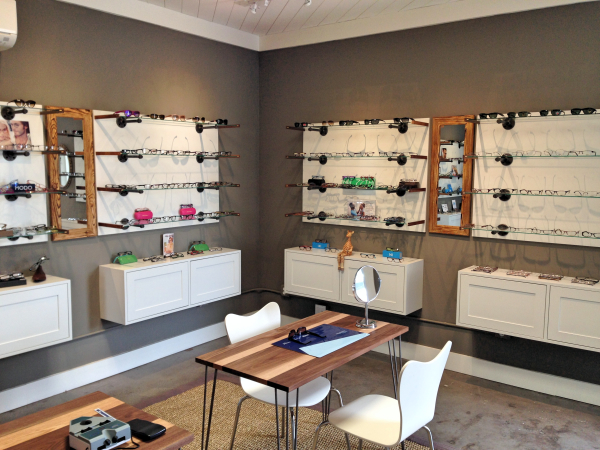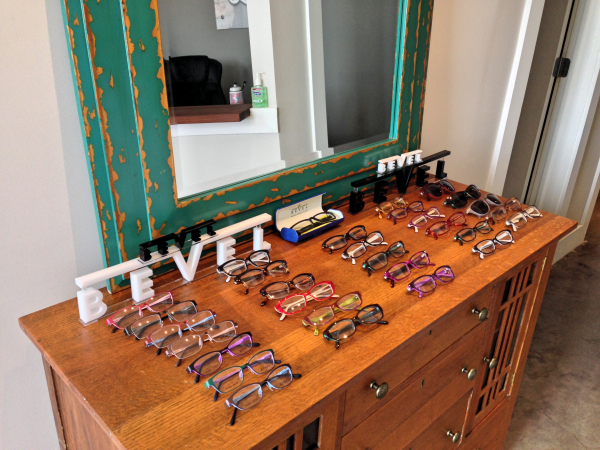 Dr. Kelley is available for eye appointments on Wednesdays from 3 to 6:30pm and Fridays from 8:30am to 5:30pm. Currently, Perkins Eyecare accepts a number of different insurance providers including Medicare, Tricare, BCBS, Care Improvement Plus, VSP, Physicians Eyecare Plan, Davis and others. To see if your insurance provider is accepted, call them directly at 843.535.8080.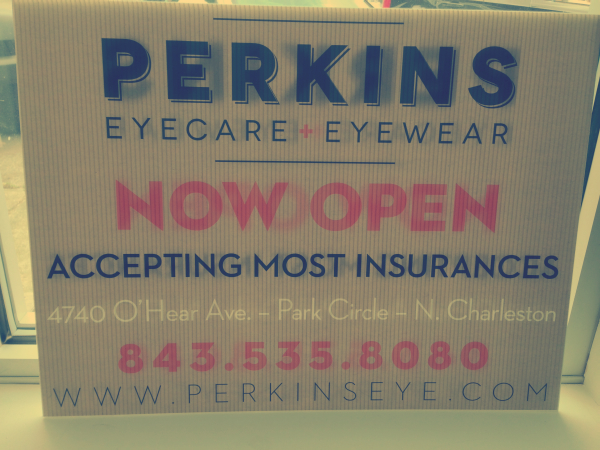 The next time your eyes need a little care, make sure to stop by Perkins Eyecare and Eyewear in Park Circle.  You won't regret it.
Perkins Eyecare + Eyewear
4740 O'Hear Ave.
North Charleston, SC 29405
ph: 843.535.8080
website: www.perkinseye.com