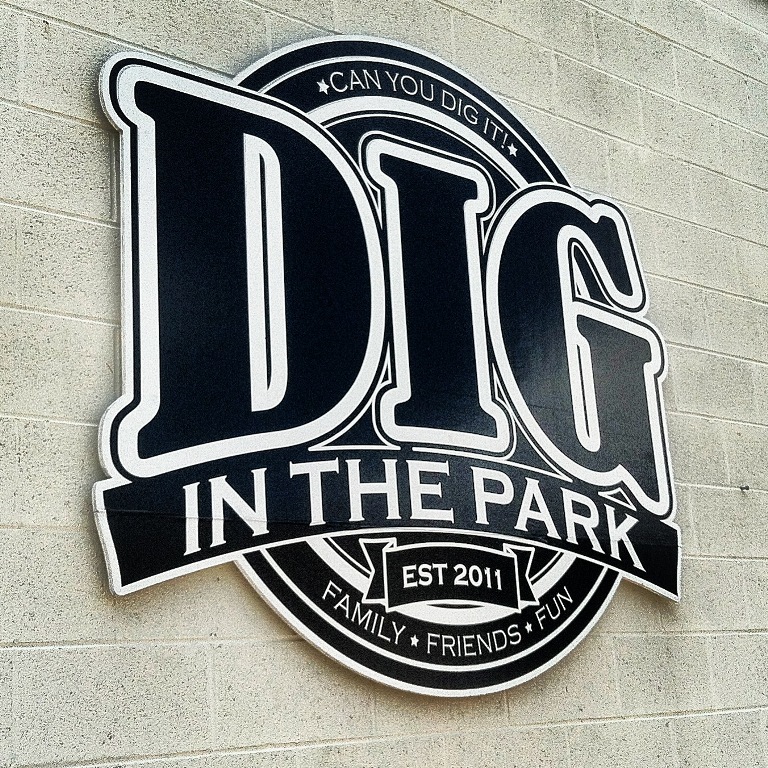 Dig in the Park – Park Circle Restaurants
One of the best things about working in Park Circle is that there is an abundant amount of locations to schedule lunch meetings. This week I had the opportunity to visit Dig in the Park, Park Circle's only sports bar and grill.  For those of you who have lived in the Park Circle area, you'll know that DIG in the Park replaced Mexican fusion restaurant "Zocalo", which offered tacos and cold beers, but if you peruse the DIG menu, you'll be happy to see that DIG still offers some of Zocalo's most popular items!  Kudos to DIG for keeping some of the old with the new.  The one thing that hasn't changed is the huge outdoor patio.  On any given night you can expect the outdoor patio to be packed with locals and visitors enjoying  everything from oyster roasts (During oyster season, they have free oysters on Friday nights!), to corn hole tournaments and live music.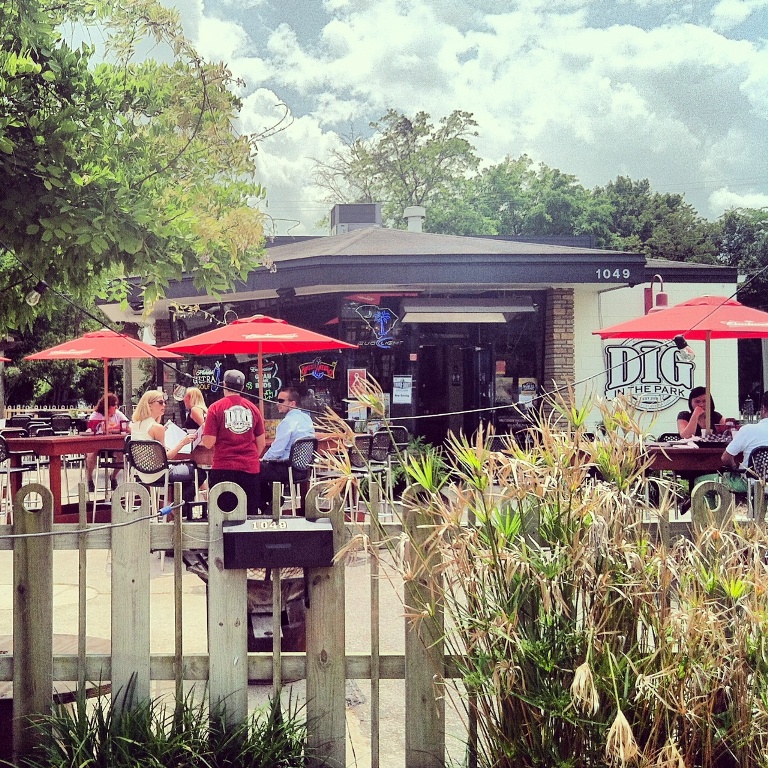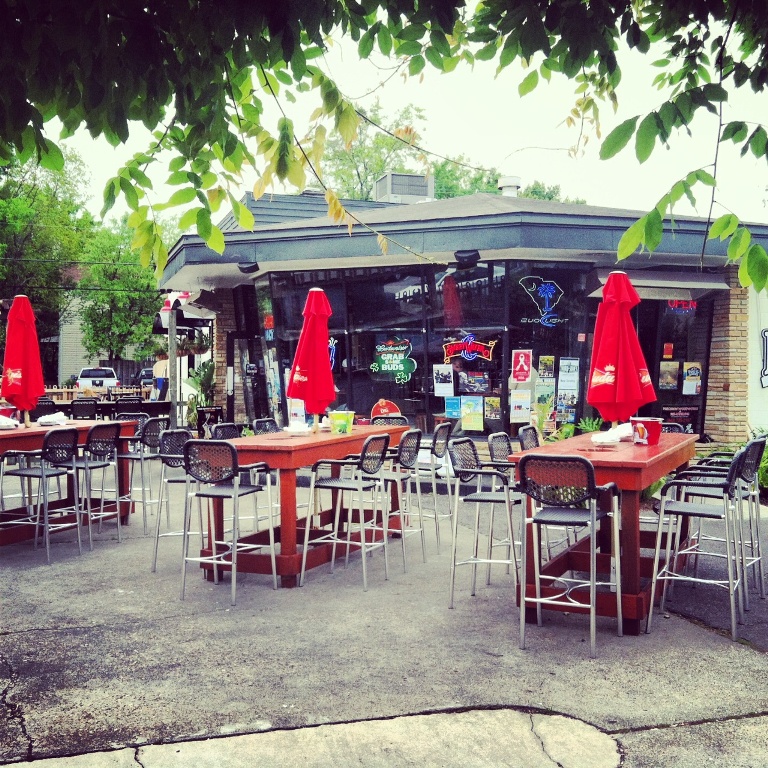 An outdoor bar serves up the cold drinks with plenty of seating or standing areas to relax during happy hour.  Inside, you'll find plenty of TV's and seats at the bar to check the latest scores or just sit and have a beverage with friends.  During football season, DIG is a great place to watch the game and cheer on your favorite team with fellow fans.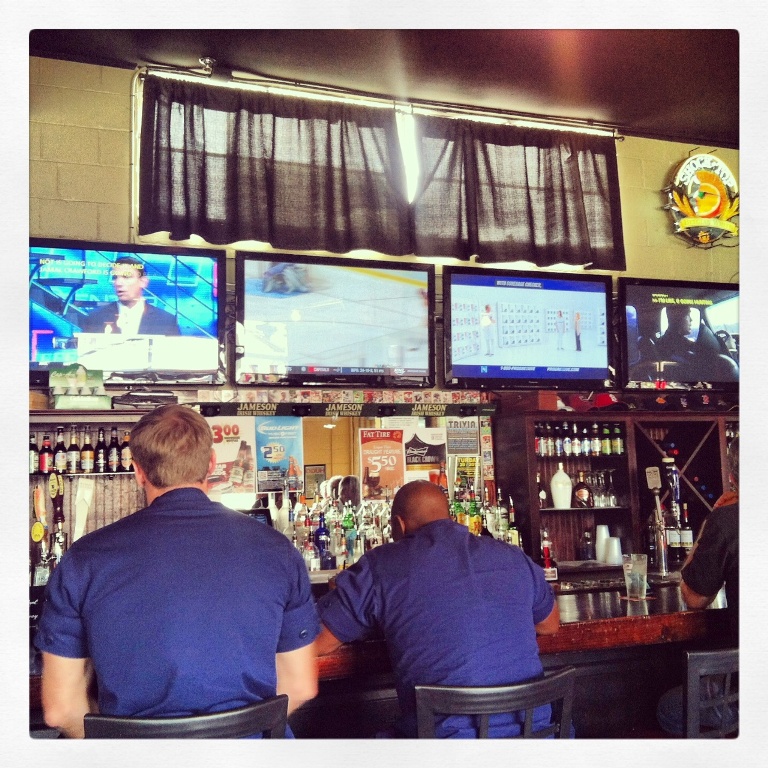 DIG in the Park has an extensive menu to choose from, and you can view it here.  On this particular occasion, I tried Dabo's Turkey Avocado Wrap.  Being a Gamecock fan I was hoping that it would be disgusting, but unfortunately it was surprisingly good.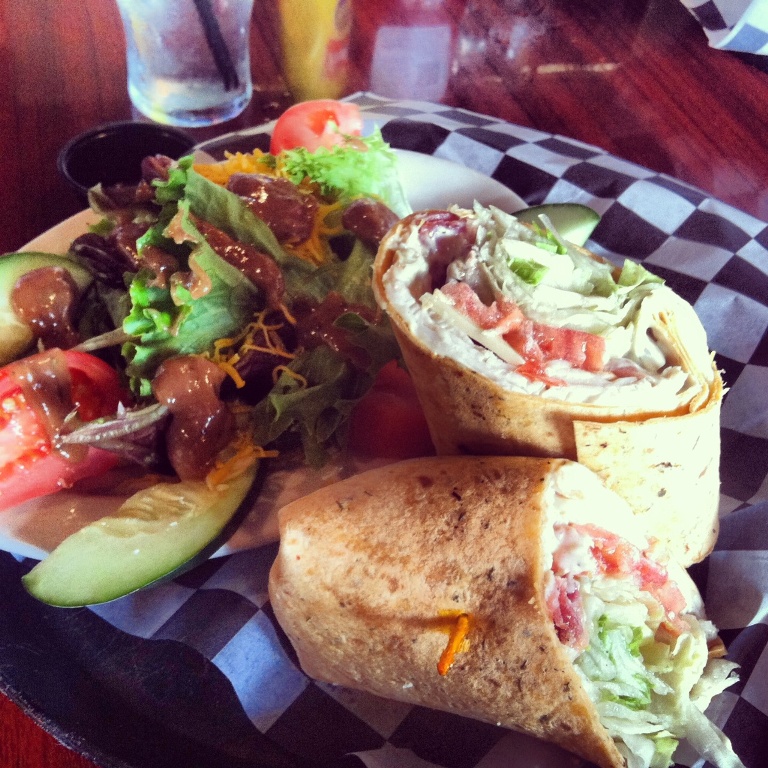 DIG in the Park has weekly specials so if you're planning on coming for a visit you might want to consider visiting on one of the following days: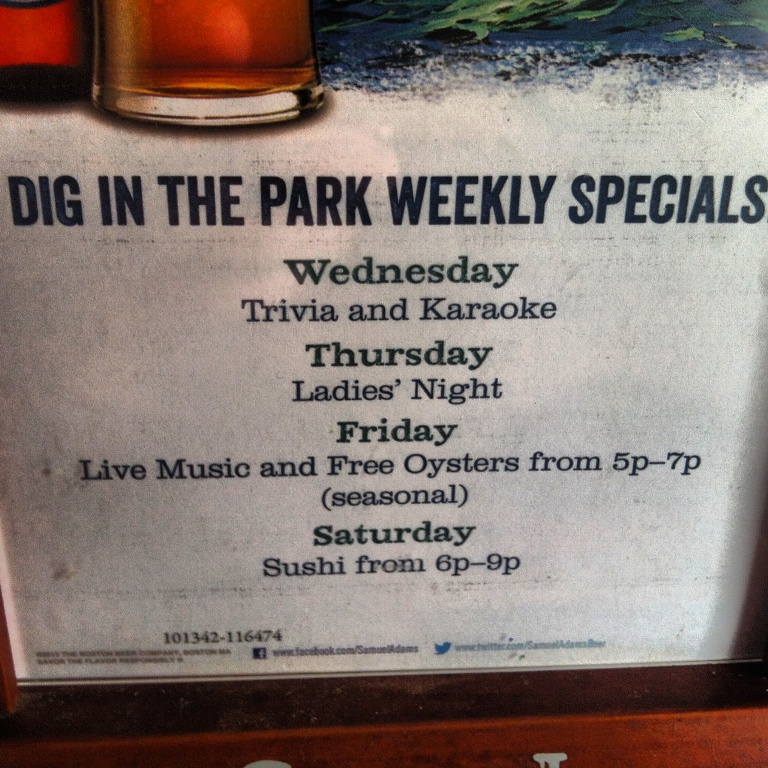 Not quite sure what the special is for "Ladies Night" but I'm sure it will be favorable to the "Ladies".  If you're looking for a place to hang out with your friends or family and just want a cool, casual sports bar to go to then DIG in the Park is definitely a great option!  I look forward to seeing you there soon!
If you go, here's what you need to know:
DIG (Daniel Island Grille) in the Park
1049 E Montague Ave.
North Charleston, SC 29405
Phone: (843) 225-5201
Website