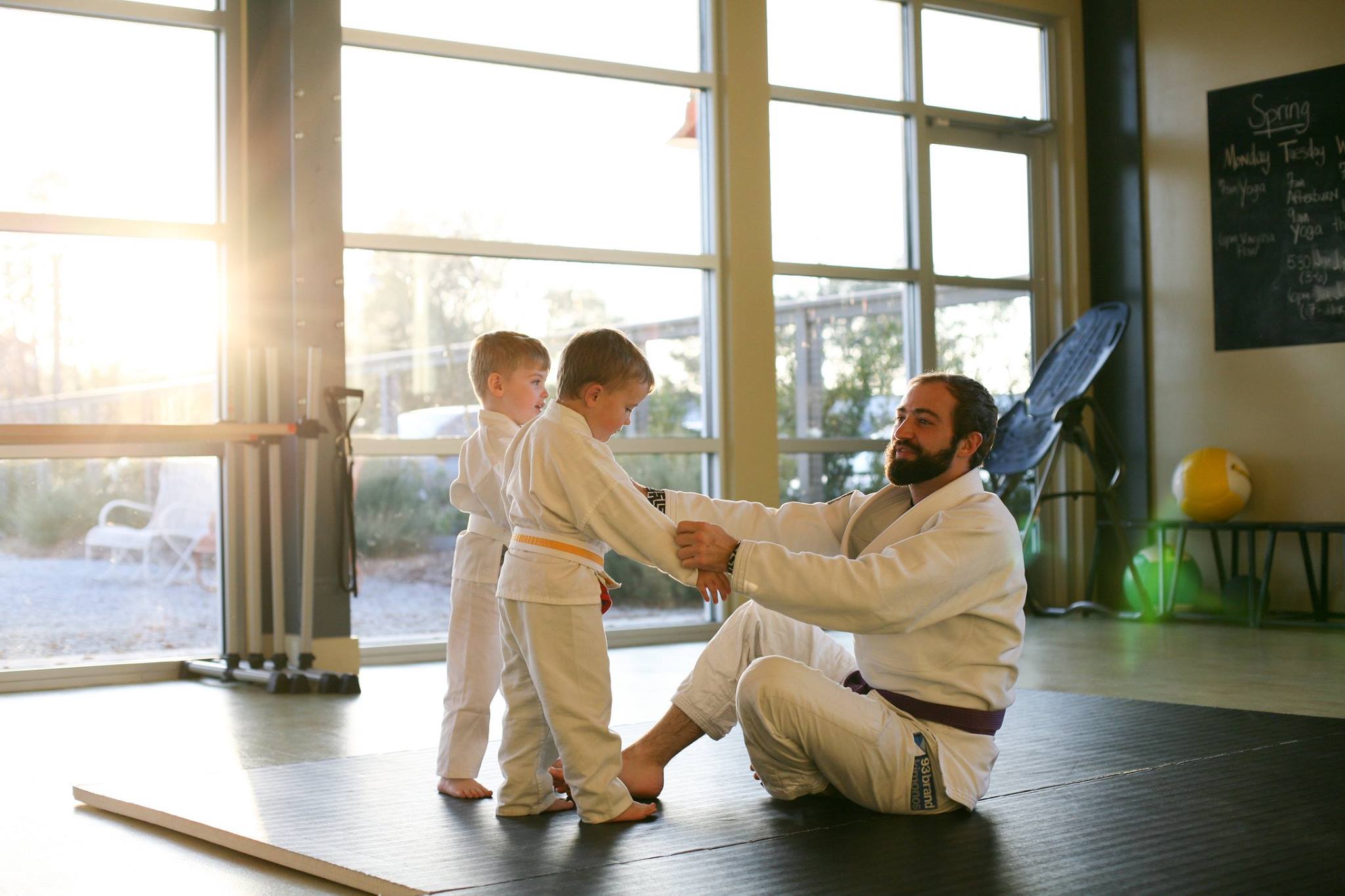 Park Circle Jiu Jitsu with Joseph Coker
Have you ever watched a UFC fight where grown men batter each other to submission? Well, that's not what this is about. Joseph Coker (pictured in the photo above) is the founder and instructor for Cool Afterschool, the premiere provider of Jiu Jitsu classes for children in the Charleston, SC area. With over 11 locations in the Charleston area, Joseph has been training kids the art of Brazilian Jiu Jitsu and instructs over 90 kids a week! There are a lot of martial arts training centers in Charleston, but what makes Joseph different is that he truly wants to change kids lives. He wants them to feel confident and encourage real character development as they grow and learn.  This Summer, Joseph will be offering a Jiu Jitsu Summer Camp that is perfect for the beginner child. Your child will learn things like:
How to fall safely
How to block punches
How to take down larger opponents
How to fight off their back
The where and when of using Jiu Jitsu
"My goal for every kid is that they build stronger bonds with each other, with their instructors, and their Jiu Jitsu.  Martial arts changes people's lives, and in a small way, that is what I hope to do with our camp." – Joseph Coker instructor
Wouldn't you want your child to have some knowledge of protecting themselves if a bully came along?  If I had kids, I know I would.  If you are interested in enrolling your child in this Summer Camp, see the details below:
Dates:
June 27-July 1st Full Day Jiu Jitsu camp 9:30-4:30
July 11-15 Half Day Jiu Jitsu camp 9:30-12:30
August 1st-5th Full Day Jiu Jitsu camp 9:30-4:30
August 8-12 Half Day Jiu Jitsu camp 9:30-12:30
Location:
All camps are located at North Charleston United Methodist Church
1125 East Montague Ave (across from Sesame Burger in Park Circle)
Prices:
Full day camp $275 before May 1st ($299 after)
Half day camp $155 before May 1st ($175 after)
If you enroll your child right now, the deposit is only $75!
For more information on this Summer program, visit the Park Circle Jiu Jitsu website here.