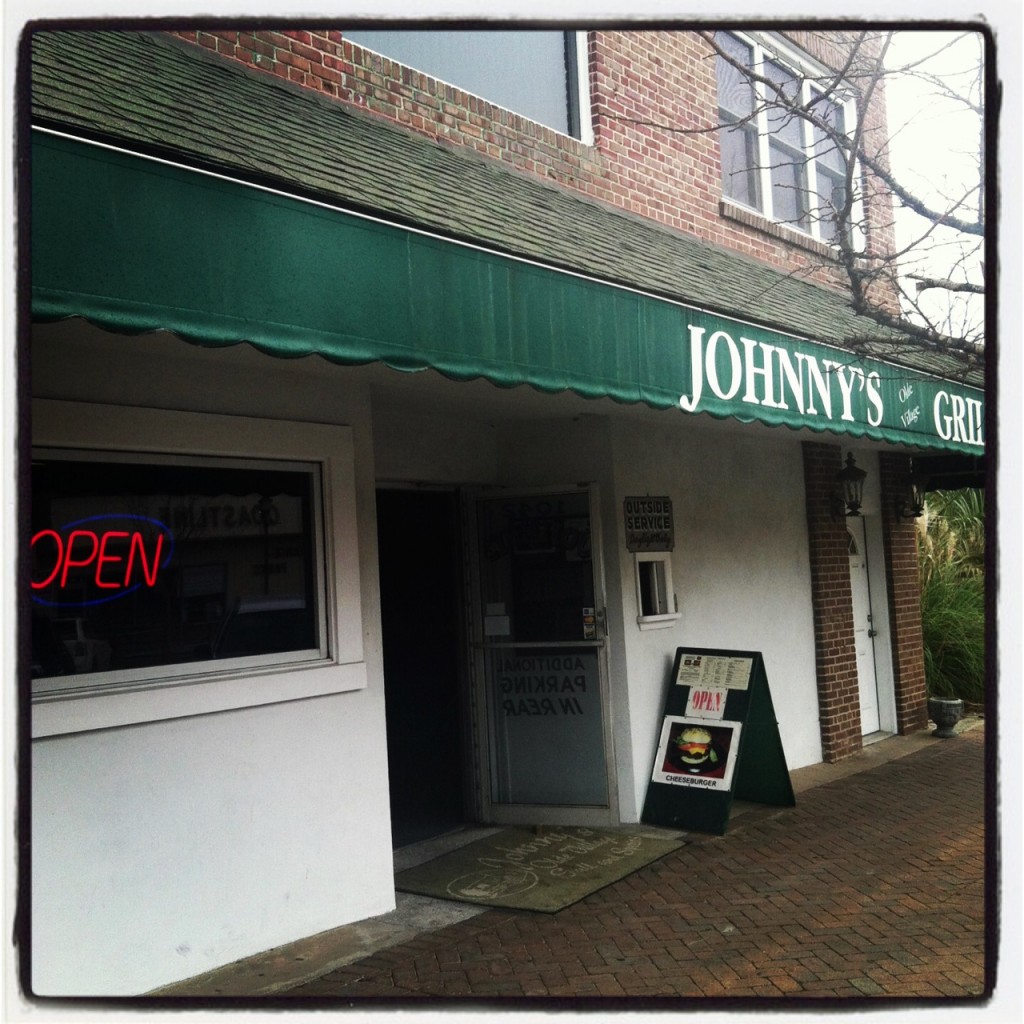 Johnny's Olde Village Grill & Spirits – Park Circle, North Charleston – UPDATE: NOW CLOSED
Johnny's Olde Village Grill is a place where you can satisfy your craving for a good ol' fashioned burger.  Because sometimes you just aren't in the mood for one of those fancy grass-fed beef burgers with a fried egg or some kind of balsamic reduction sauce on a piece of bread that was hand crafted in Italy.  At Johnny's, when you order a hamburger, you're getting beef shaped by hand, cooked to order and served on a sesame seed bun, with lettuce, tomato, onion, mustard, mayo and a pickle spear, like God intended.  That's it.  That's all.  So simple, yet so good.  Johnny's is widely known as one of the best places to get a burger in Charleston.  Don't believe me, just check out the comments in this recent Charleston City Paper Article.  Take a look at my Cheeseburger and fries…I dare your mouth not to water.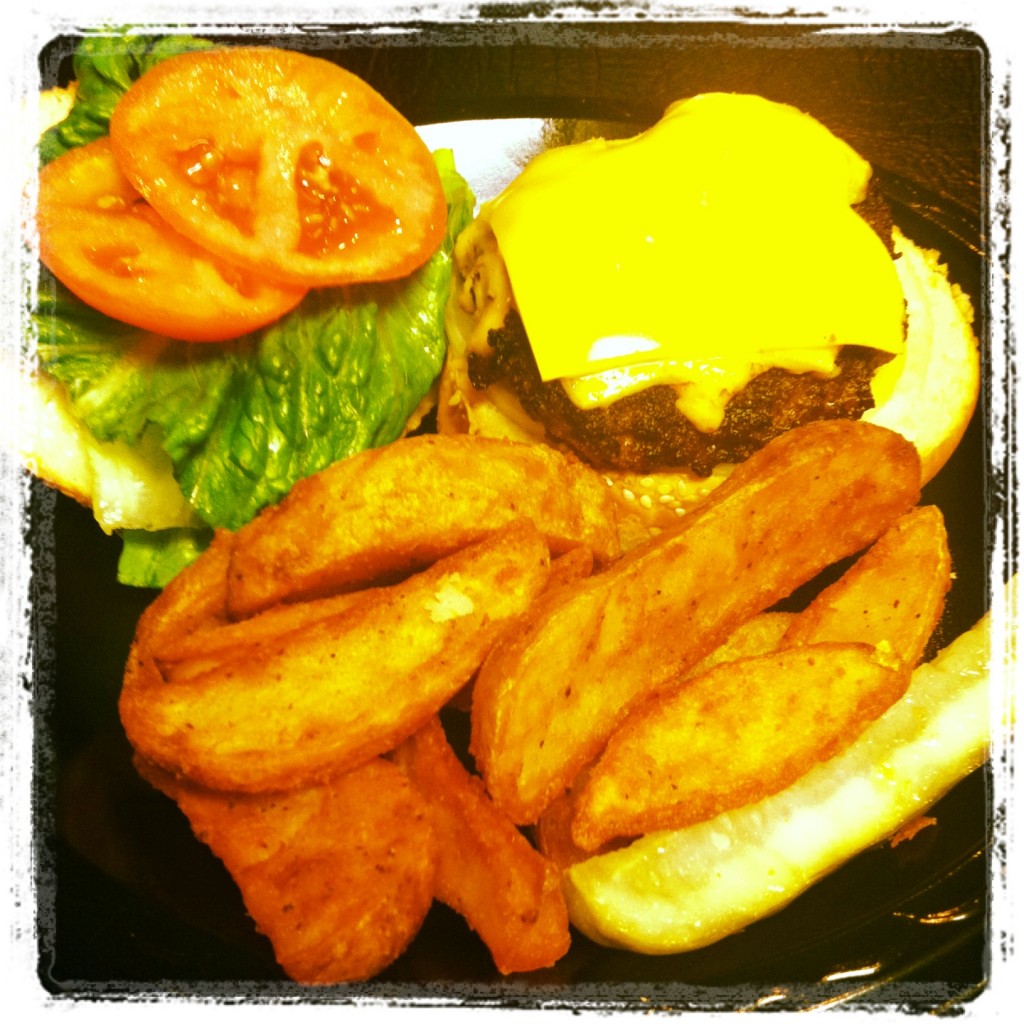 Johnny's has been cooking and serving Burgers, hot dogs and sandwiches in the Park Circle area since 1982.  That's over 30 years of service and still going strong!  Here's a look at their affordable menu: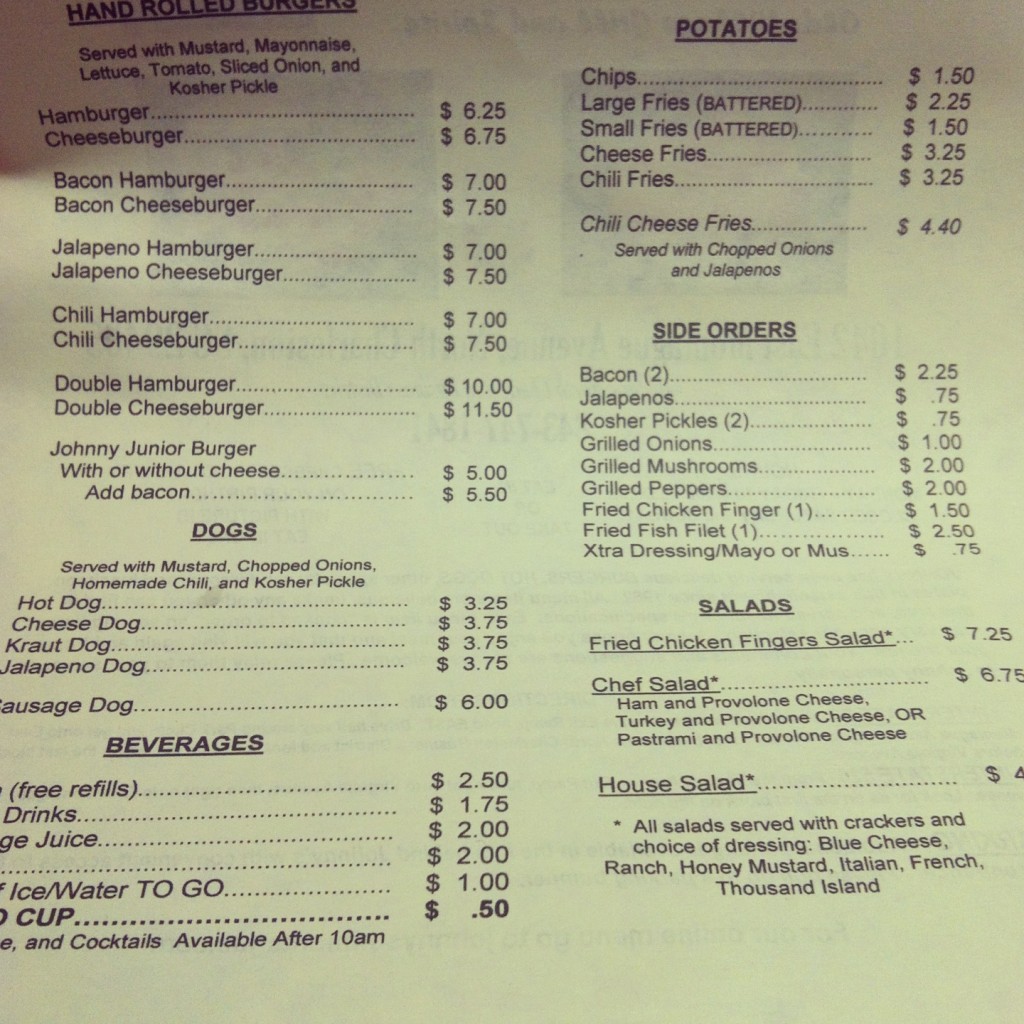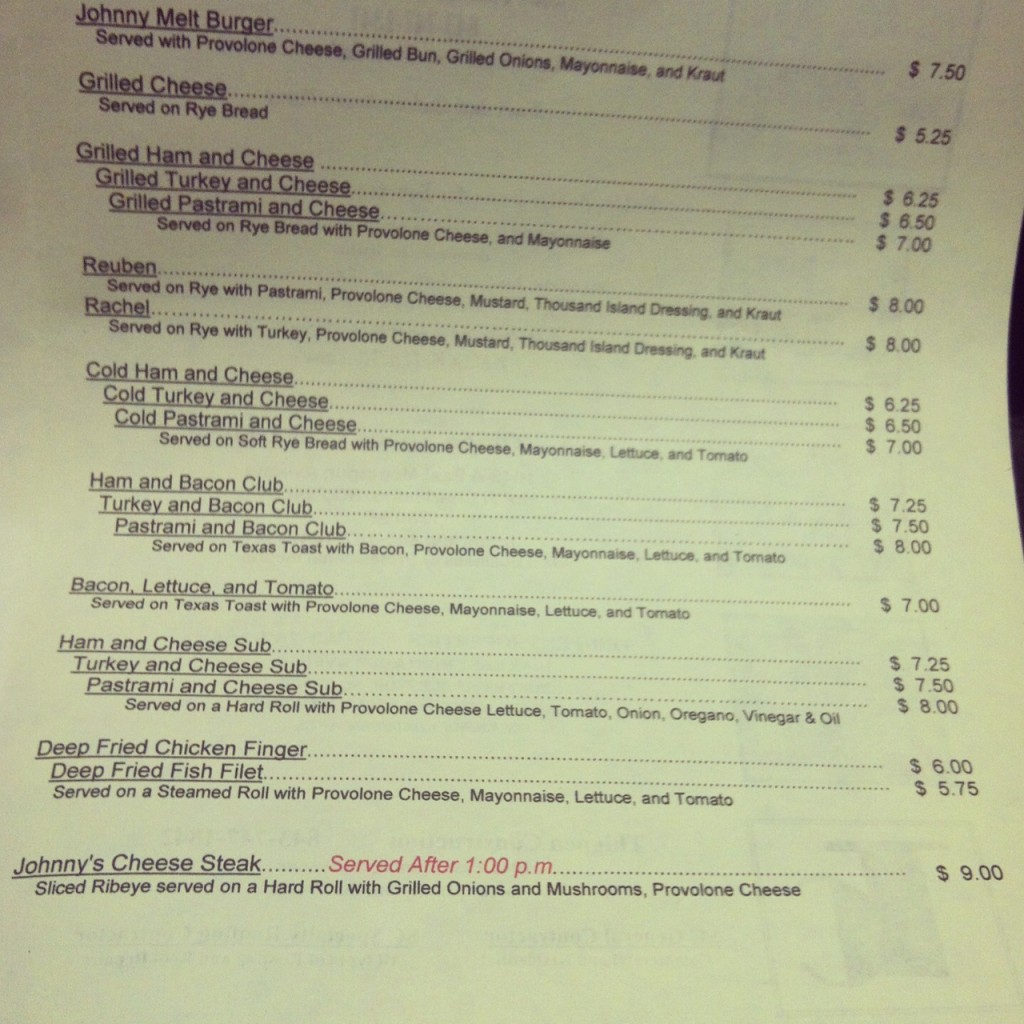 Some of the cool features of Johnny's is that it still has its original walk-up service window where you can order lunch to-go.  Notice the doorbell just in case they don't see you standing outside.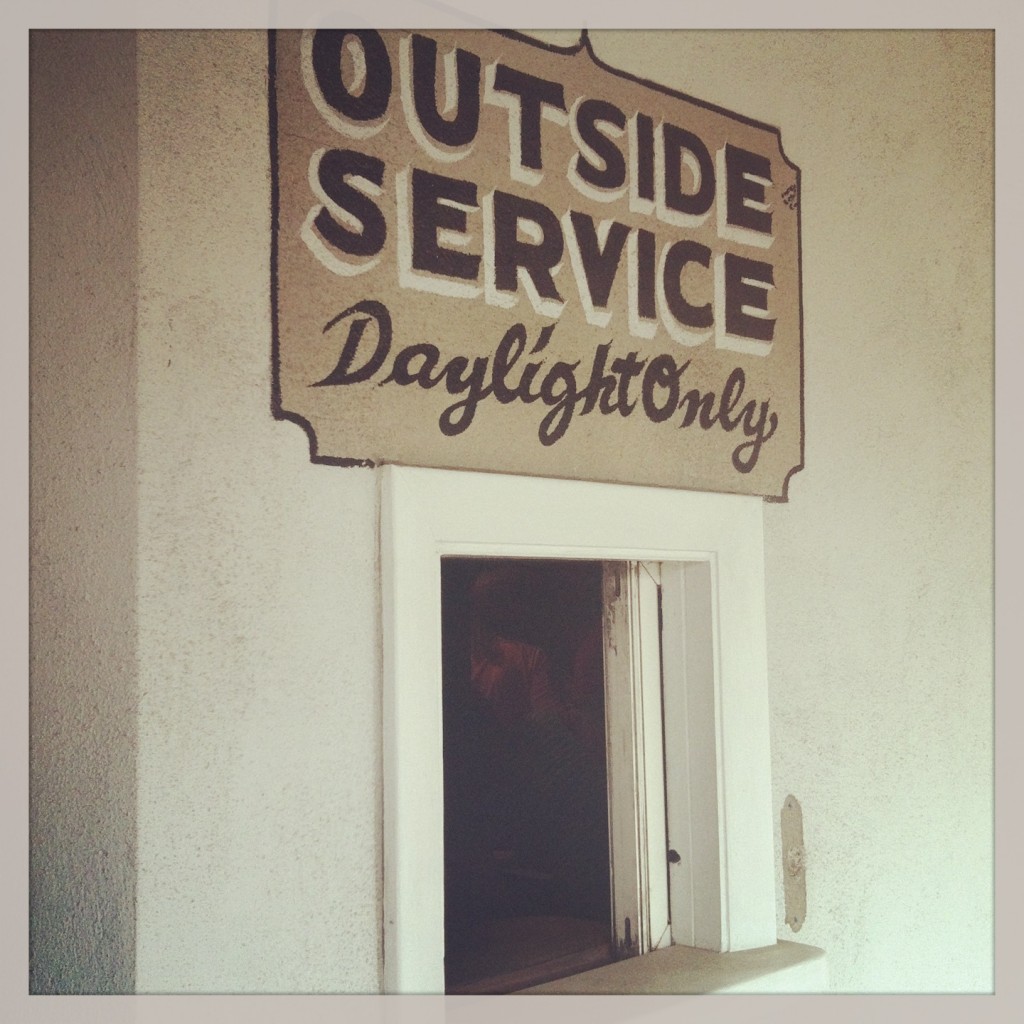 When you walk in, just seat yourself in one of their large booths and wait for the server to bring you a menu and napkins.  There's no utensils (I never asked), because this is a place where you pick up your food with your bare hands.  Just know that you'll be following in the footsteps of many stars who have eaten there with their bare hands as well, like Shirley Temple, the cast of Army Wives and Aunt Jemima.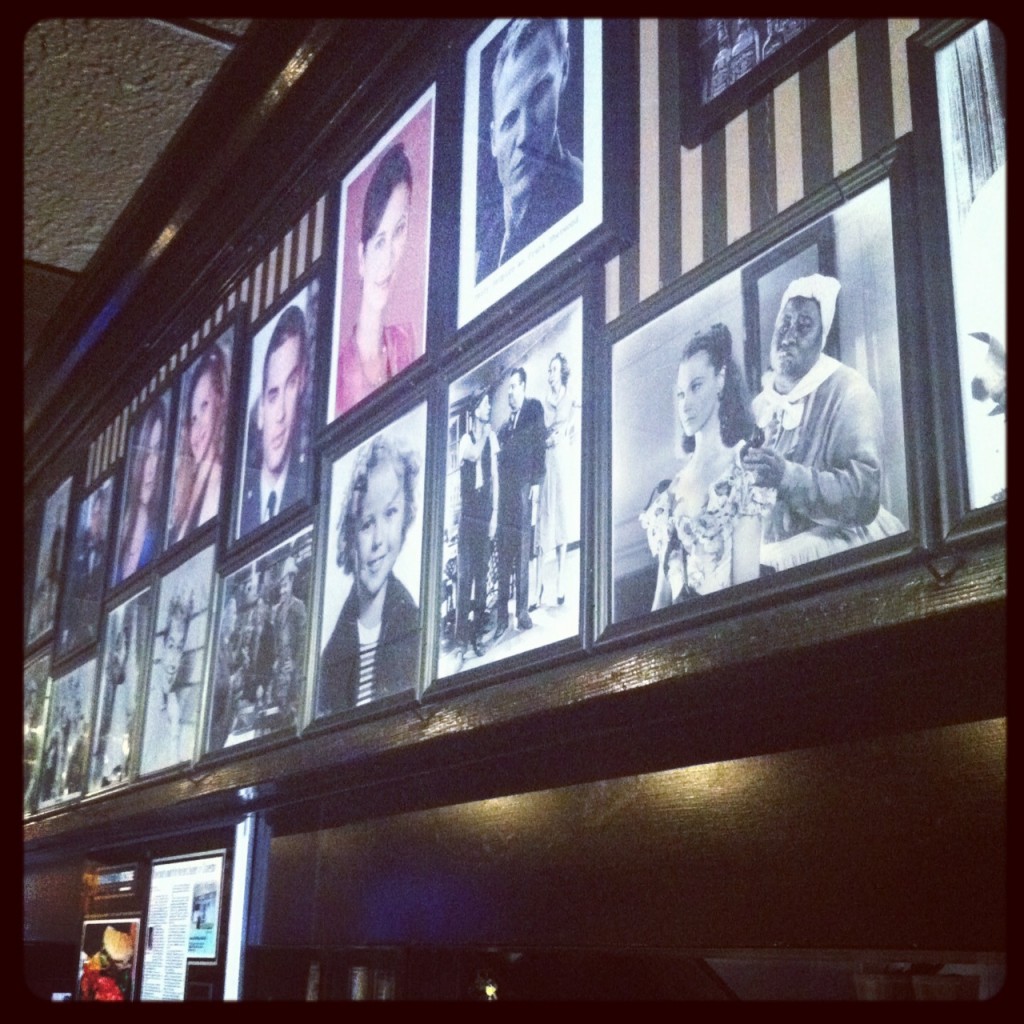 The next time you're in Park Circle and you're looking for a place to eat for lunch, give Johnny's Olde Village Grill a try and maybe you too will get your photo taken to be placed on the Hamburger eating Hall of Fame wall.
If you go, here's what you need to know:
Johnny's Olde Village Grill and Spirits – Park Circle, North Charleston
1042 E. Montague Ave.
Hours: Monday-Friday, 10am-3pm
Ph: Call ahead or Carry-out (843)747-1841
Web: www.johnnysonmontague.com