EVO Craft Bakery – Park Circle, North Charleston
I stopped by EVO Craft Bakery today to pick up a loaf of crusty bread.  A good crusty bread is hard to find, but at EVO Craft Bakery you can be assured that your bread will be just the right amount of crusty.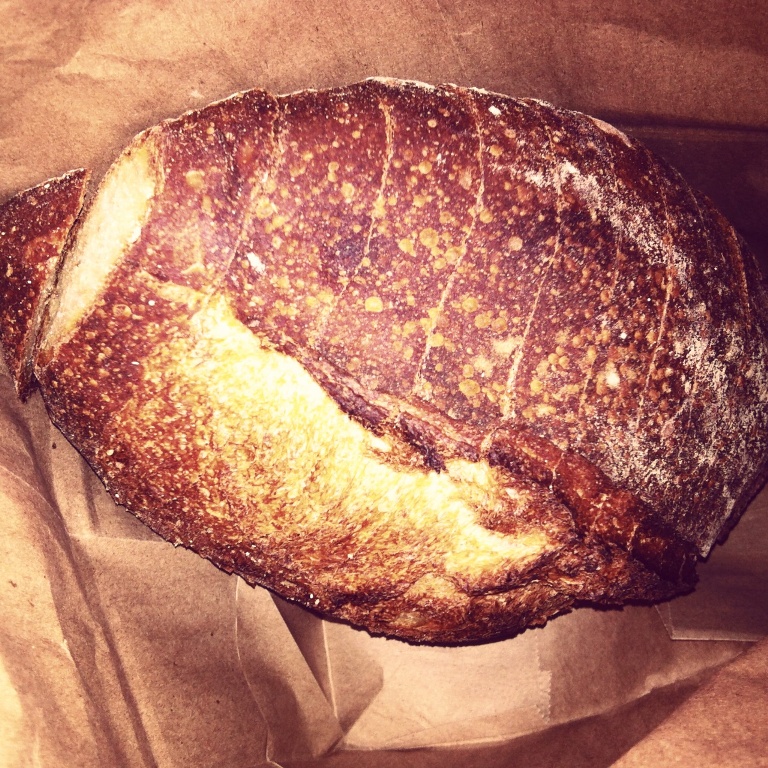 My favorite thing is to take a slice of this Semolina bread, add a little salted butter to it then enjoy.  So simple, but yet so amazingly good.  Your mouth is watering just reading this.  I walked into EVO Craft Bakery just before 2pm, probably the best time to buy bread because you don't have to compete with the lunch crowd.  If you go during lunch, say Hi to Lauren who was busily making a box lunch for a customer when I walked in and graciously let me take pictures of the place.  She even sliced my bread!  Thanks Lauren!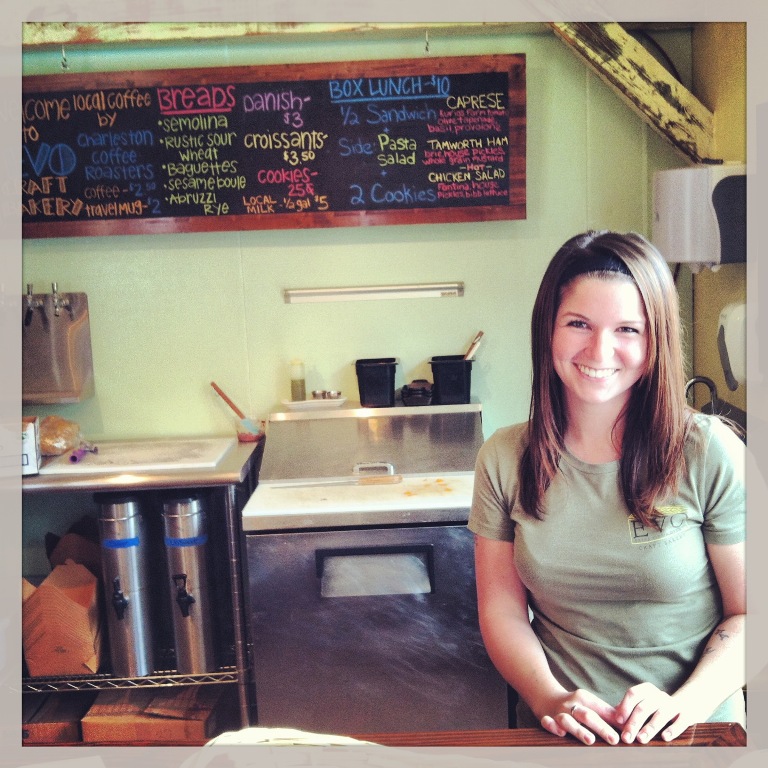 EVO Craft Bakery is attached to the popular EVO Pizzeria restaurant in cool and creative Park Circle.  EVO Pizzeria, otherwise known as "Extra Virgin Oven" is one of the best places to eat if you're in the mood for pizza.  Voted the #1 pizza in South Carolina and in the Top 50 Pizzerias in the U.S. by Food Network Magazine, they will no doubt be adding to their accolades with EVO Craft bakery.  The bakery offers everything from the aforementioned crusty bread, to an amazing selection of pastries, local coffee, tea, beer and wine.  You can bring in your growler to fill up on craft beers straight from their tap.  The daily made baked pastry and desserts are available for purchase at 7am, perfect for a quick breakfast on the way to work.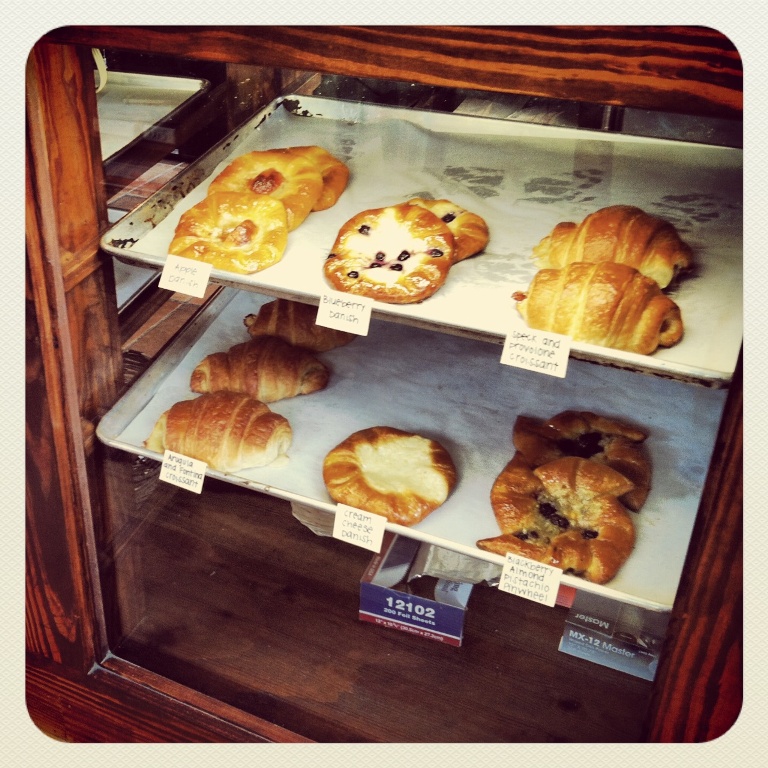 Indoor seating is at a premium…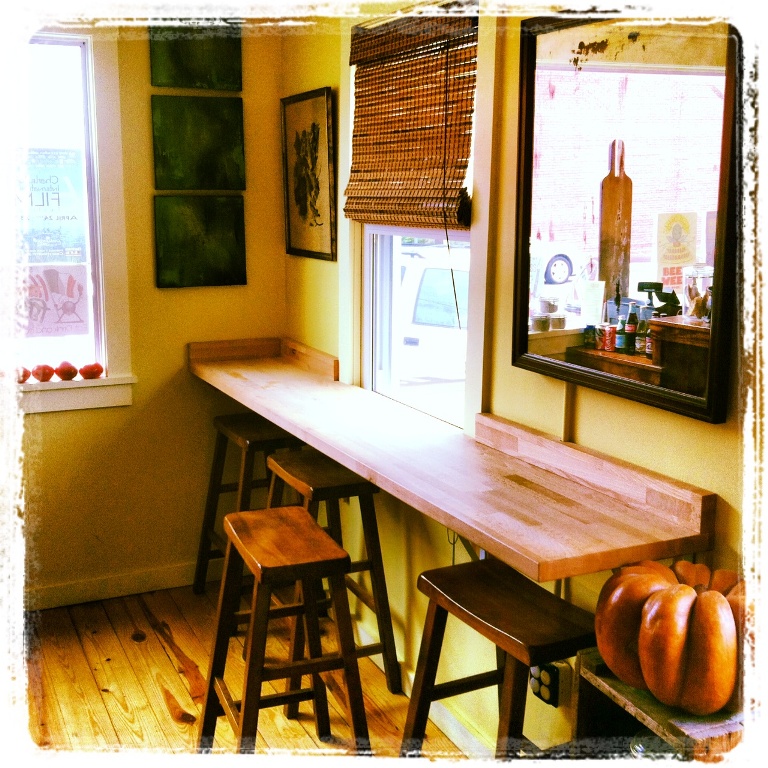 But if the weather is nice why would you want to stay inside?  Why not take your pastry outside and enjoy it on their large patio!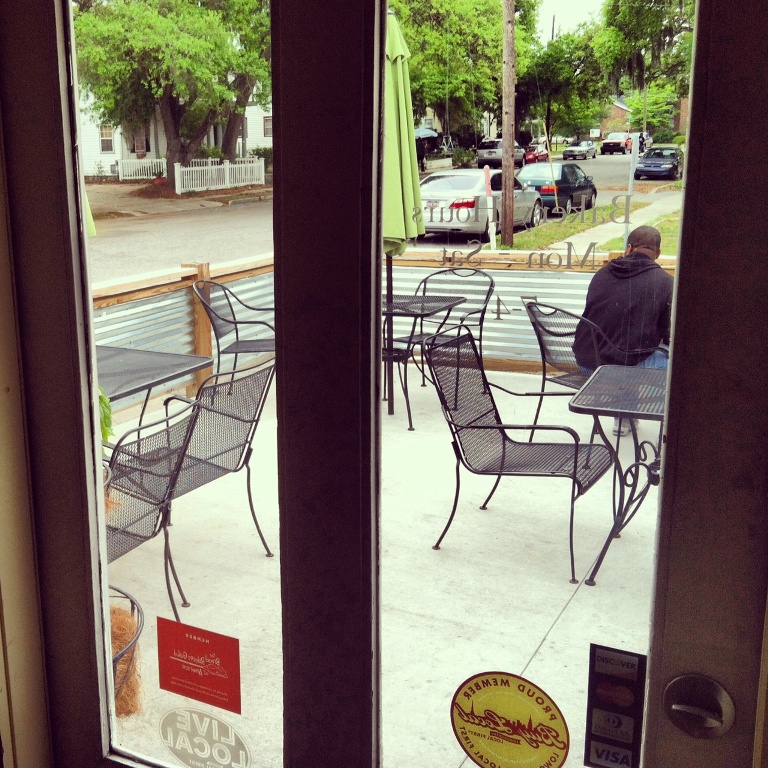 There are a lot of menu options at EVO Craft Bakery.  Their daily chalk board always changes, including their box lunch offerings.  There's always something new to try.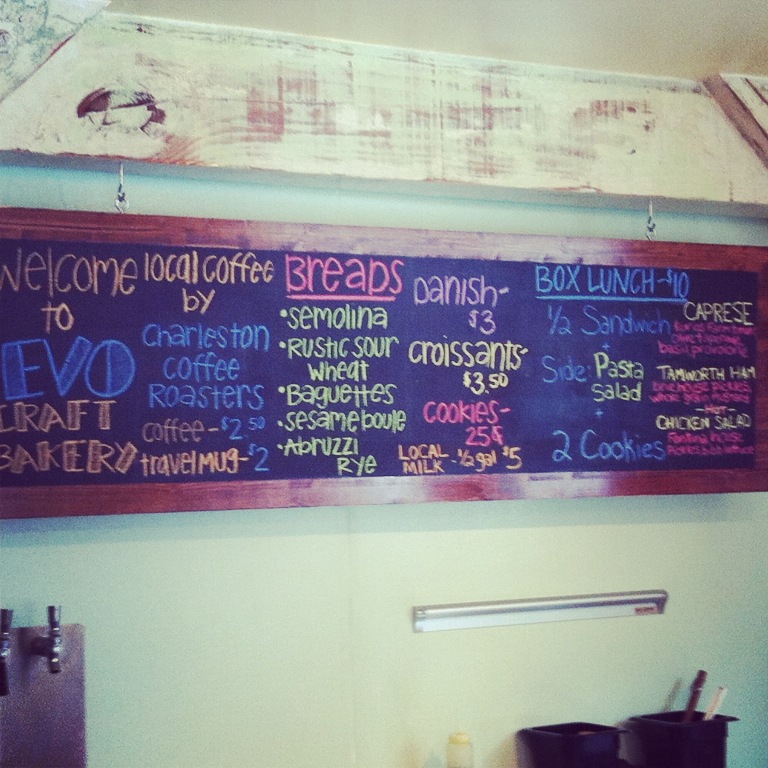 Here's a look at their standard menu.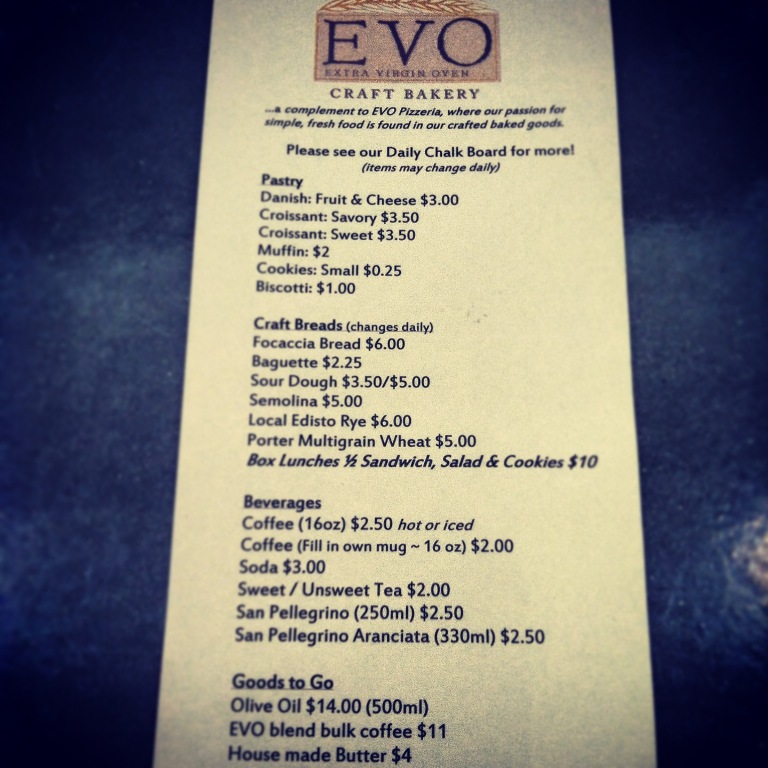 If you go, here's what you need to know:
EVO Craft Bakery
1075 E Montague Ave, North Charleston, SC 29405
Phone: 843-225-1810
Hours: Open 7:00am-2:00pm Monday-Saturdays
Website
Crusty bread anyone?