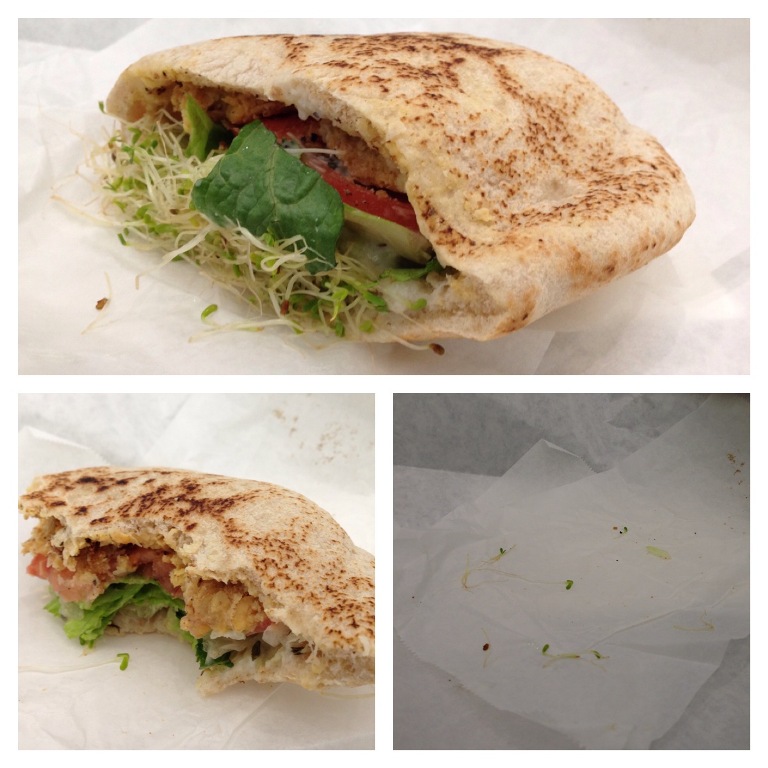 Doe's Pita – Park Circle's Hidden Gem (NOW CLOSED)
My Falafel pita disappeared fast.  Local Park Circle restaurant Doe's Pita was where I decided to try and it did not disappoint.  Doe's Pita is a middle eastern restaurant located off the beaten path, in fact, if you weren't looking for it specifically, you'd probably drive right past it because the restaurant looks more like a home than a restaurant.  This North Rhett lunch spot has been serving fresh, made from scratch sandwiches, salads and soups since 1990.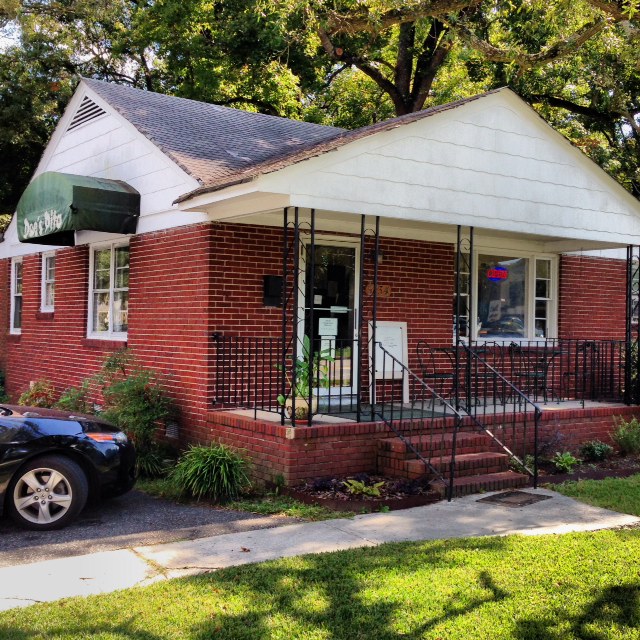 With ample parking located on one side of the building, I ventured in around noon to find a gentlemen wolfing down one of their 28 options of pocket sandwiches in their indoor seating area.  In between bites I think he muttered, "Order the Falafel, you won't regret it."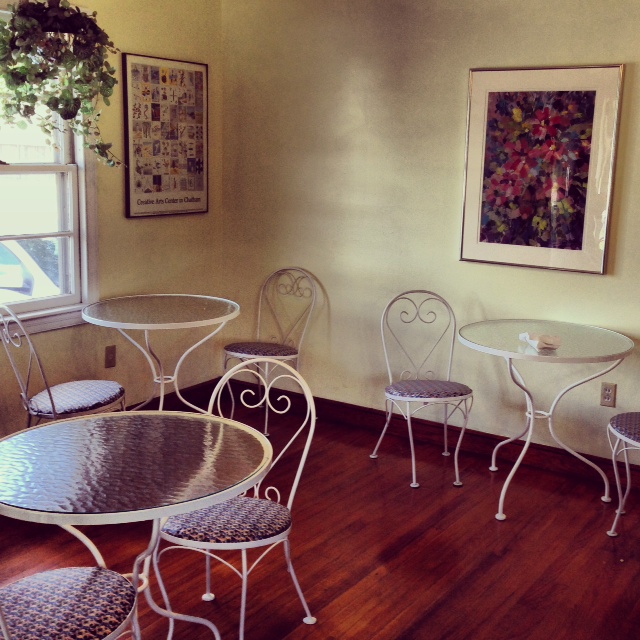 So I ordered the Falafel, to go, but if I wanted to eat there I could have because along with the indoor seating, Doe's Pita also offers an outdoor seating area for those who want to enjoy their pita's in the open air.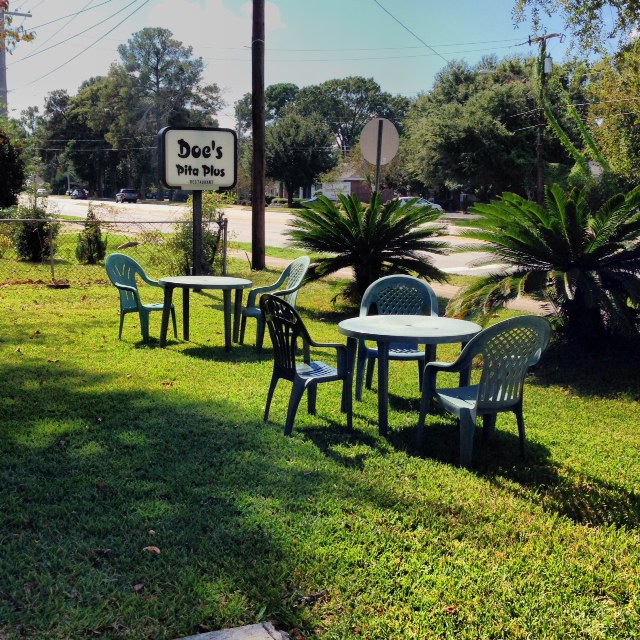 As soon as I ordered, a steady stream of hungry patrons started entering the home and before I knew it, a healthy lunch crowd formed behind me.  I managed to speak briefly with Doe Cote, the owner of Doe's Pita while she was making my sandwich and she made sure to let me know that Falafel was indeed a good choice.  Doe has been extolling the virtues of healthy eating ever since she opened up her restaurant.  A former teacher, through food, she's still able to educate her customers about the health benefits of eating fresh, healthy fare.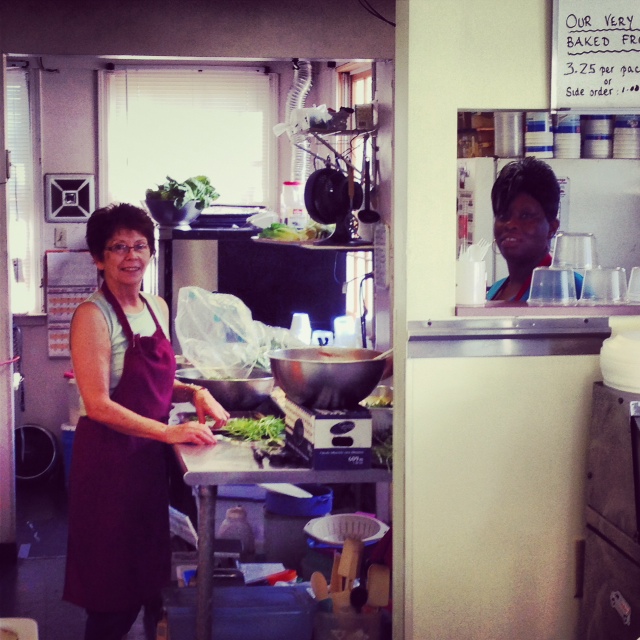 Even though I ordered Falafel, I could have ordered so much more.  The menu is extensive so you might have to come back a few times to try everything.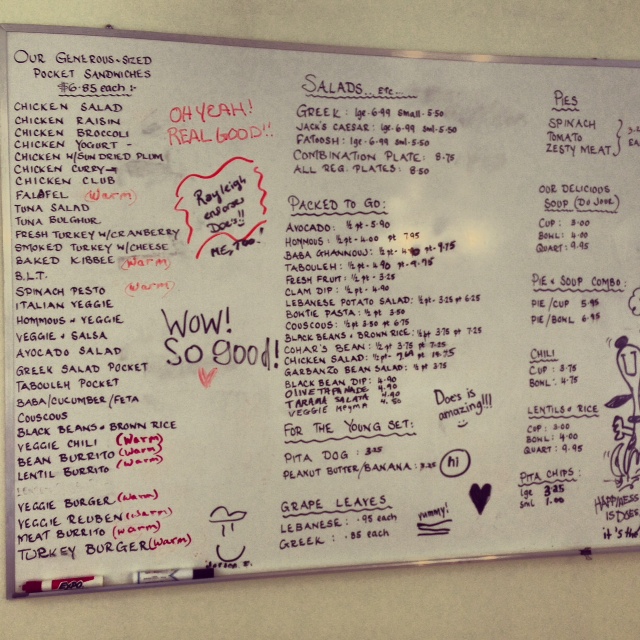 The next time you visit Park Circle, make sure to stop by this little gem of a restaurant for a quick and healthy lunch.  You will not be disappointed.  Tell Doe I sent you!
If you go, here's what you need to know!
Doe's Pita
5134 N. Rhett Ave.
North Charleston, SC 29405
Ph: (843)745-0026
Hours
Mon: 9:00 am – 3:30 am
Tue – Fri: 9:00 am – 3:30 pm
Sat: 11:00 am – 2:00 pm
Check out Doe's Pita on Facebook!